WeTakeCare
CirC+ - Zero Gravity SL Track Heated Massage Chair

Availability: 11 in stock

Free Shipping! All The Time. On All Orders!

Estimated Arrival: Between Oct 02 and Oct 04. United States
Sale price

$1,999.99

Regular price

$2,299.99

You save:

13%

Unit price

per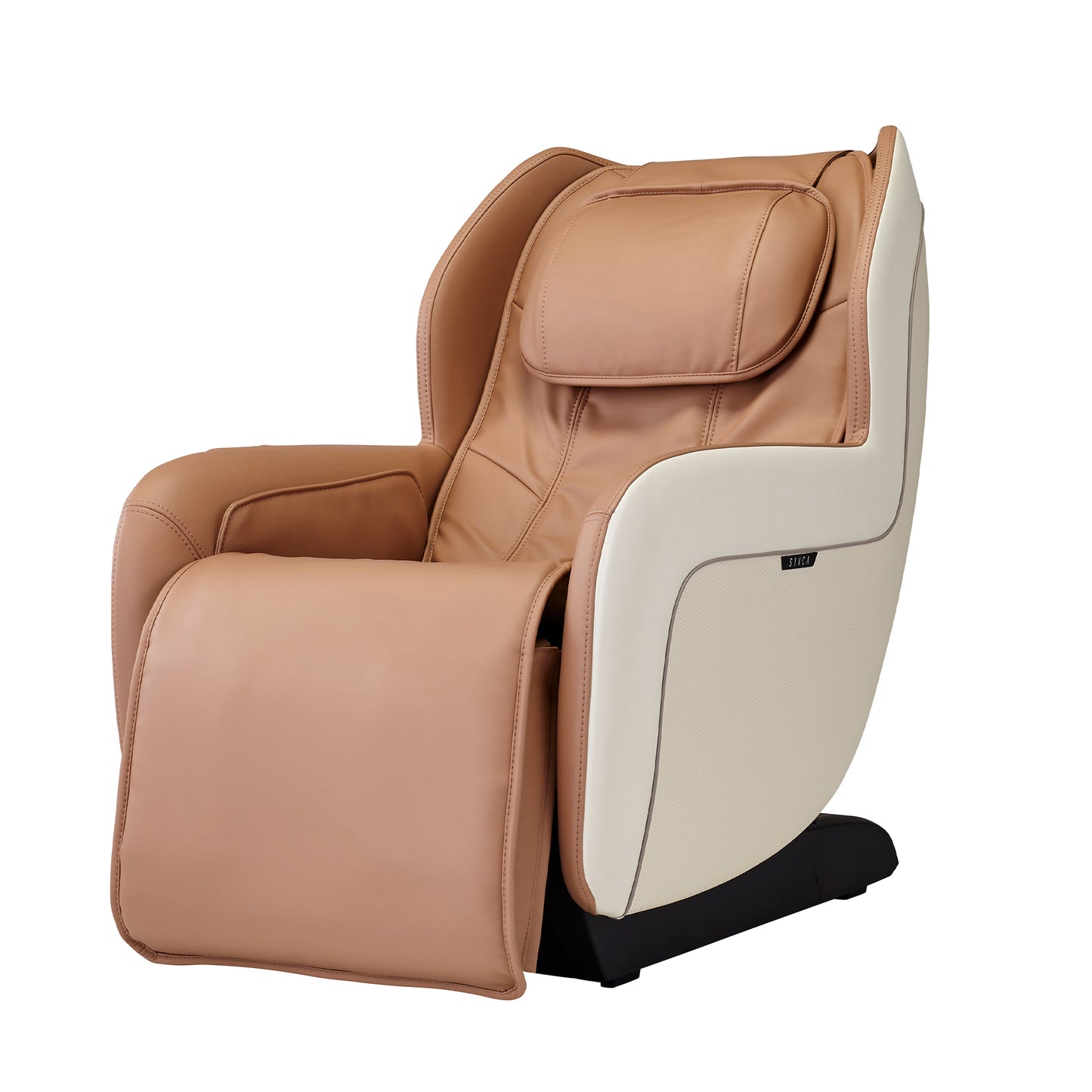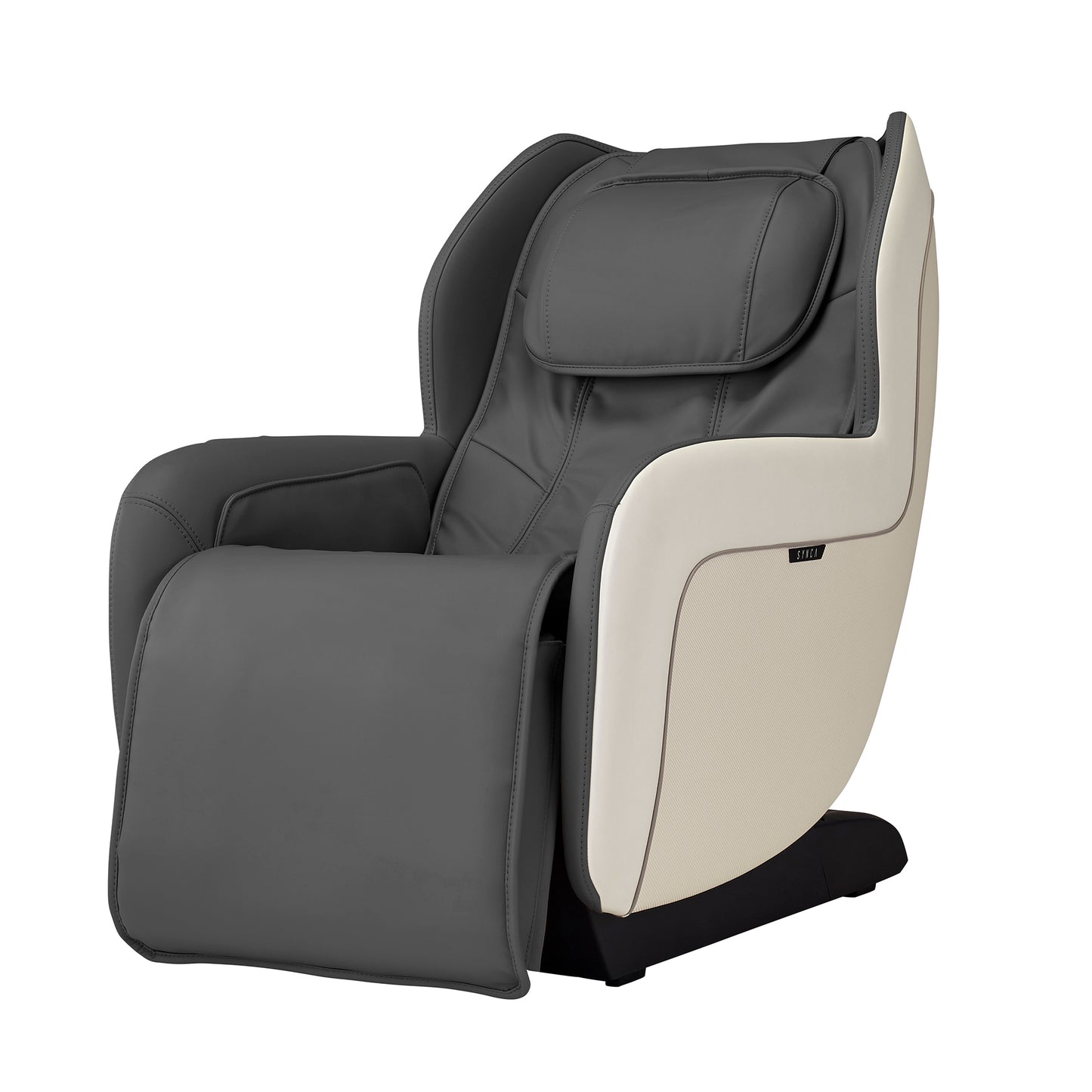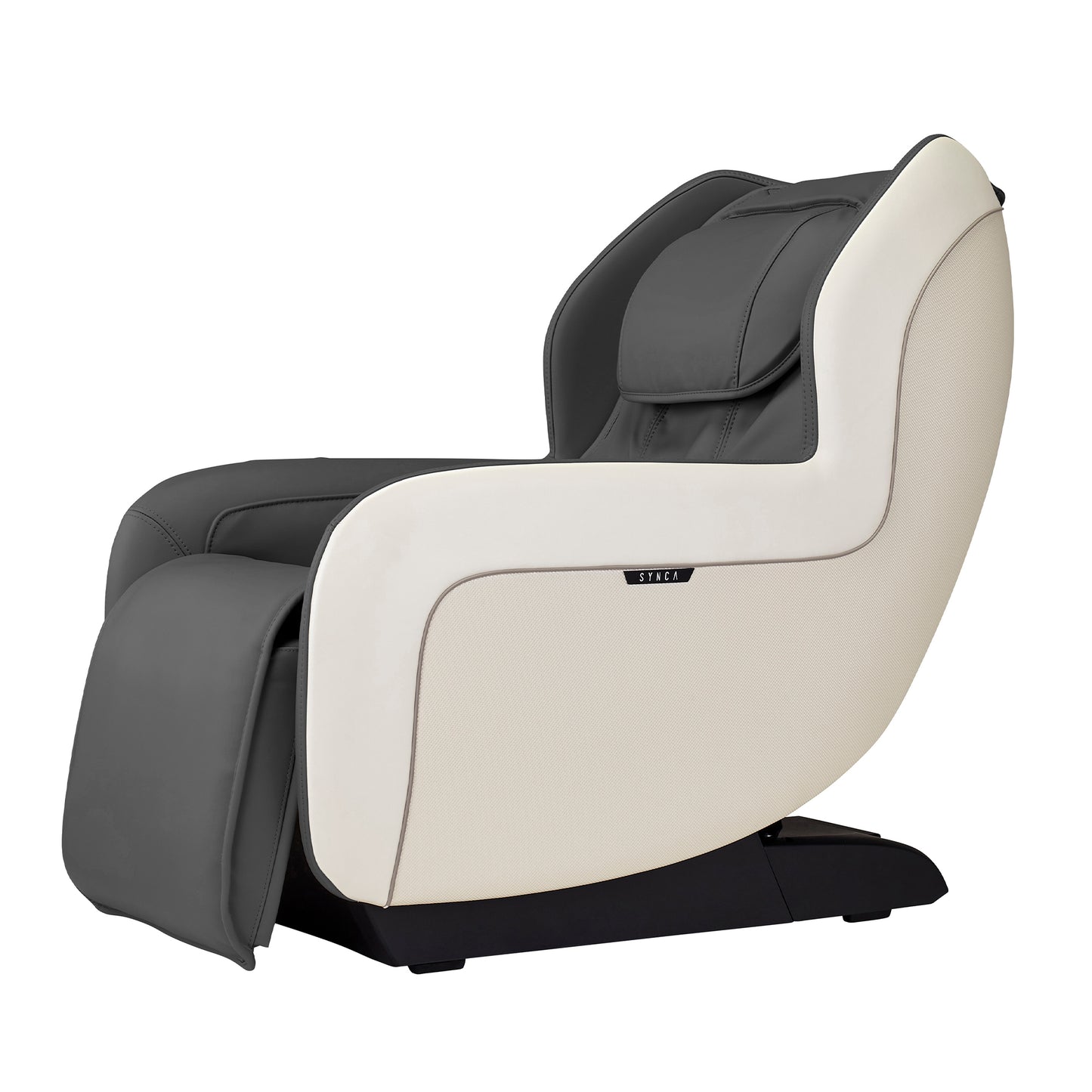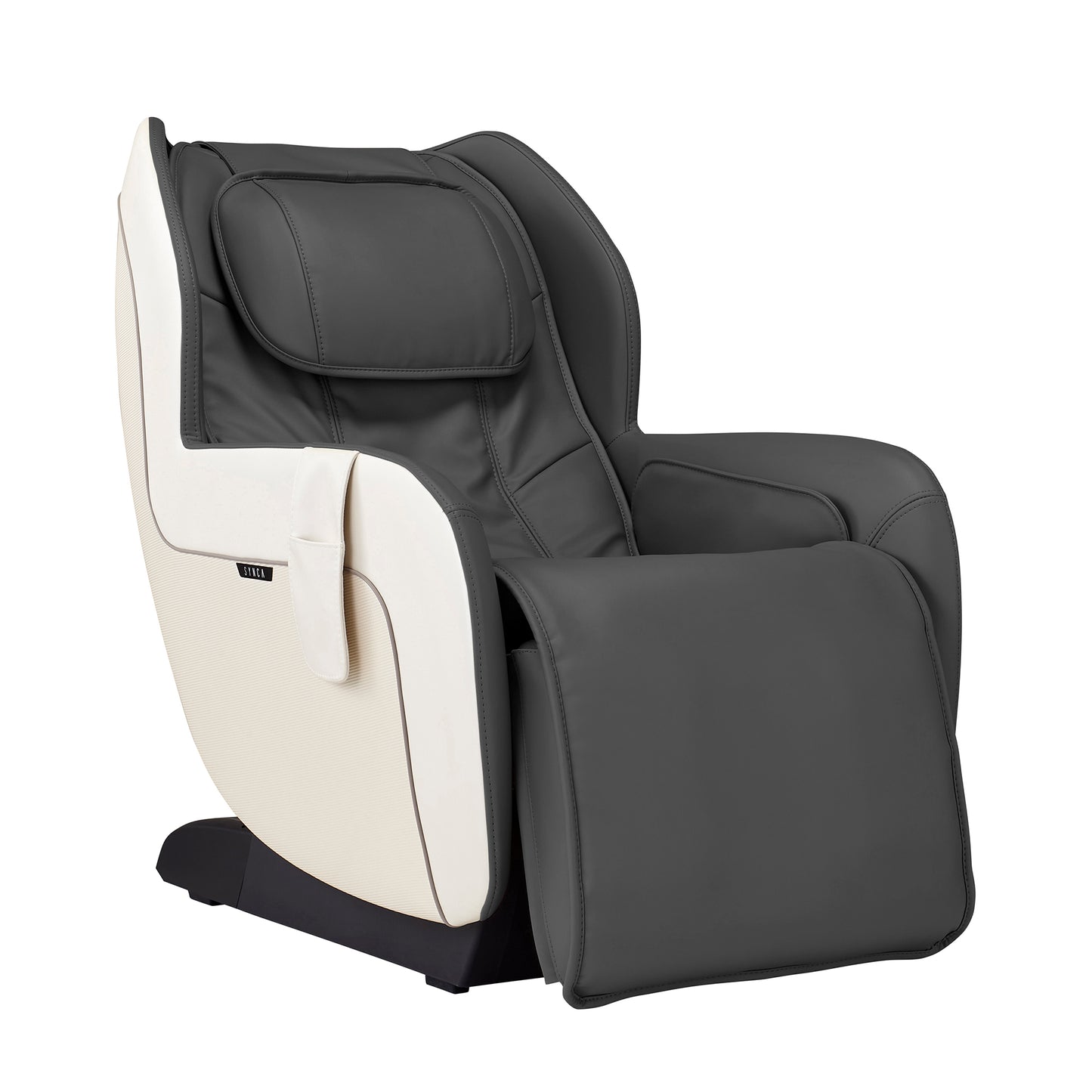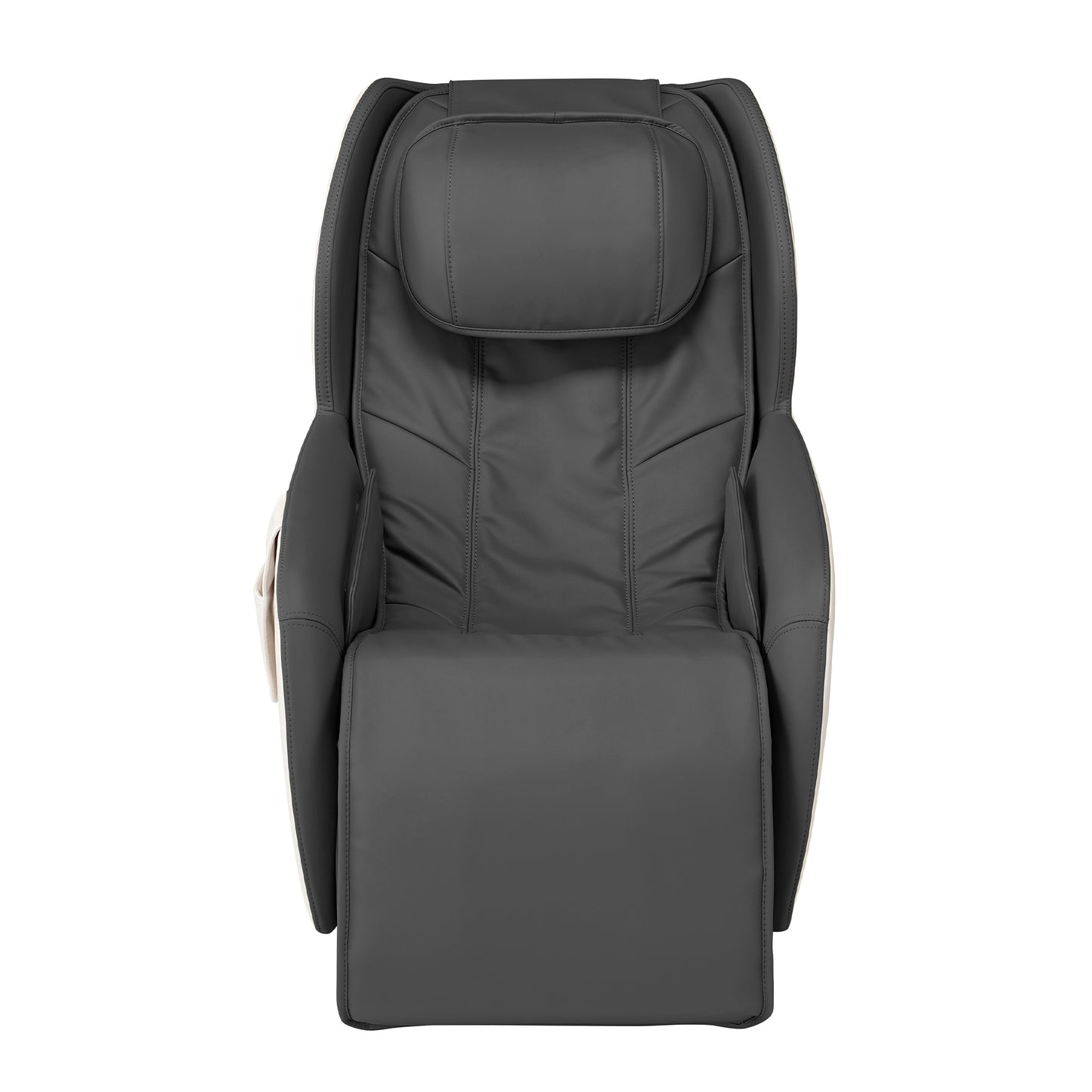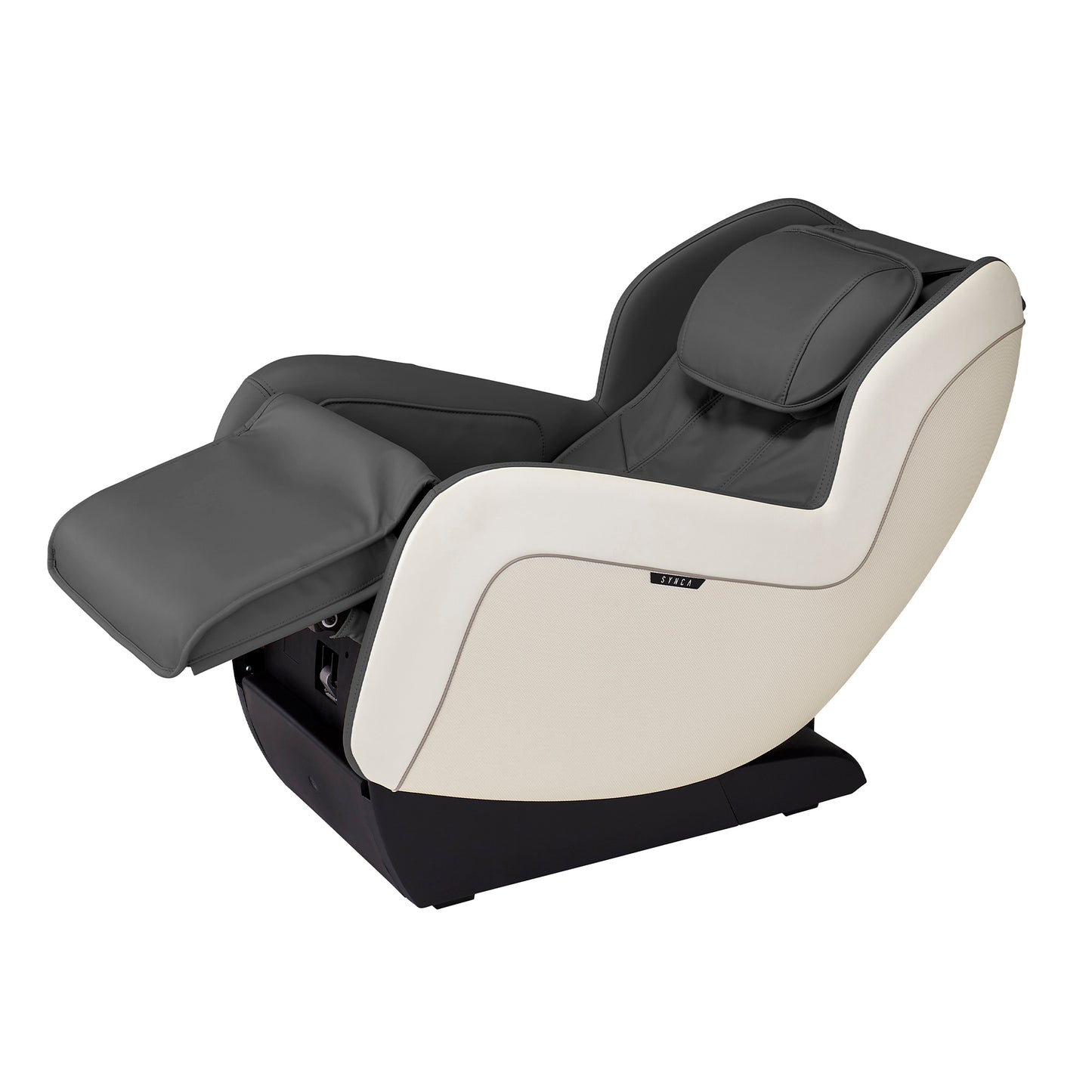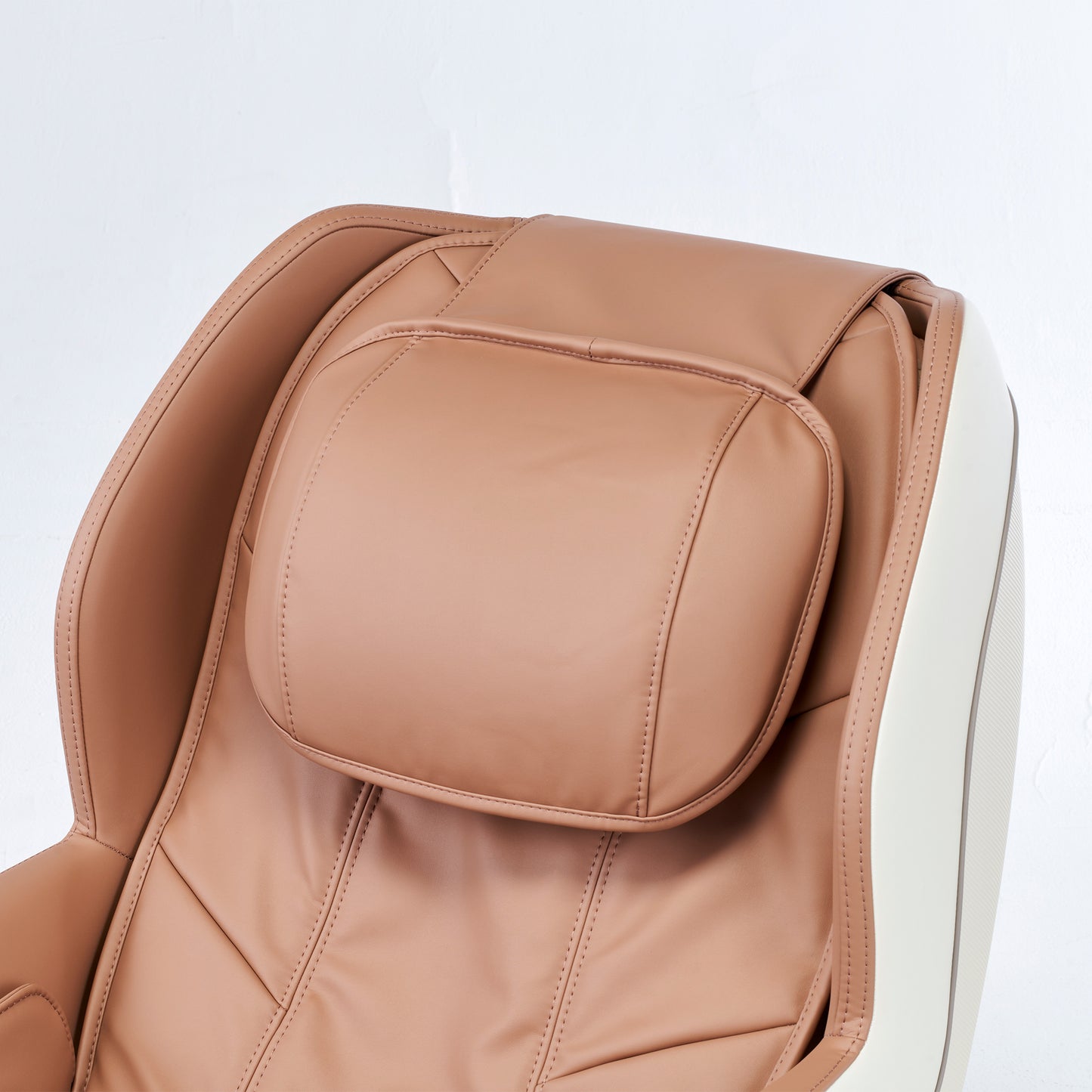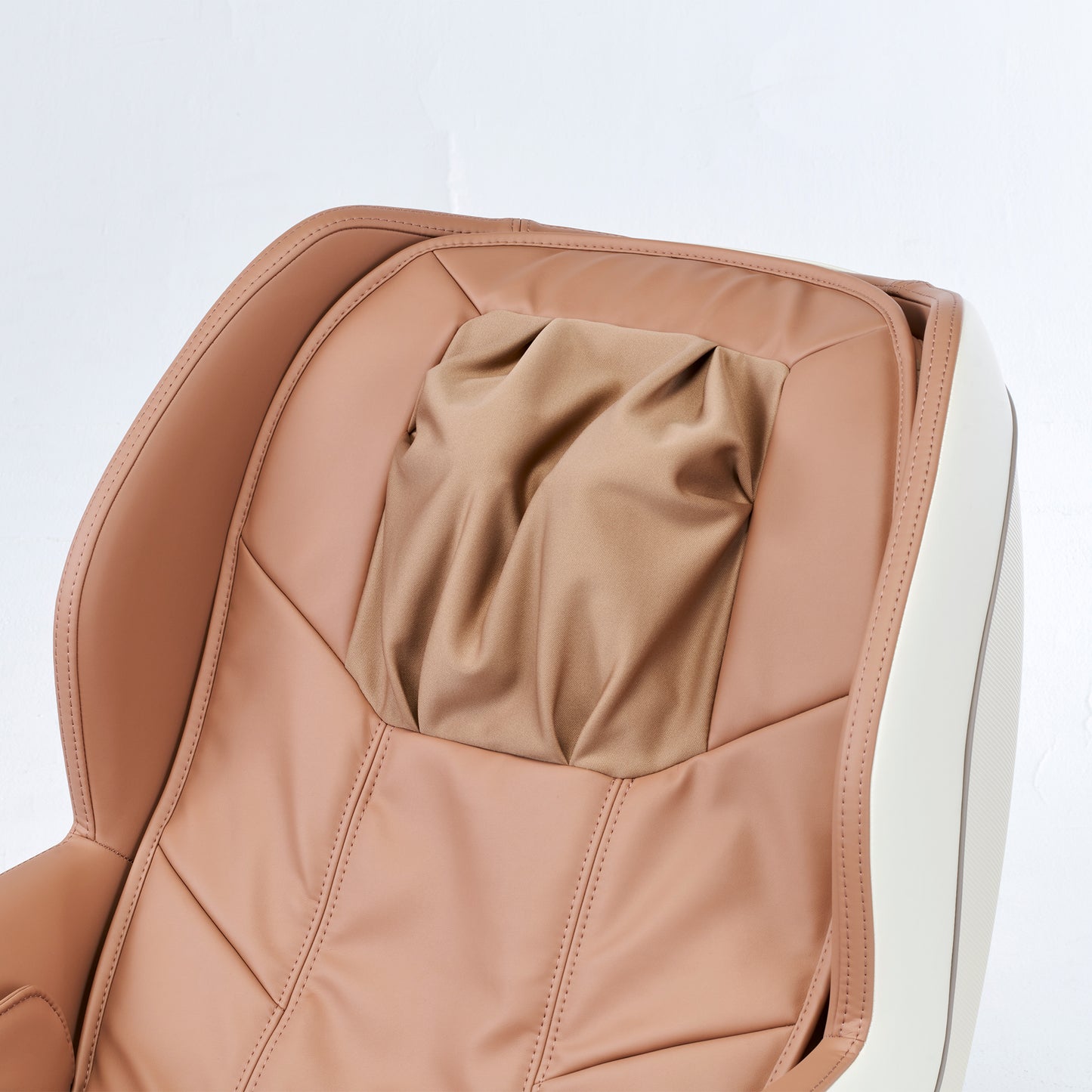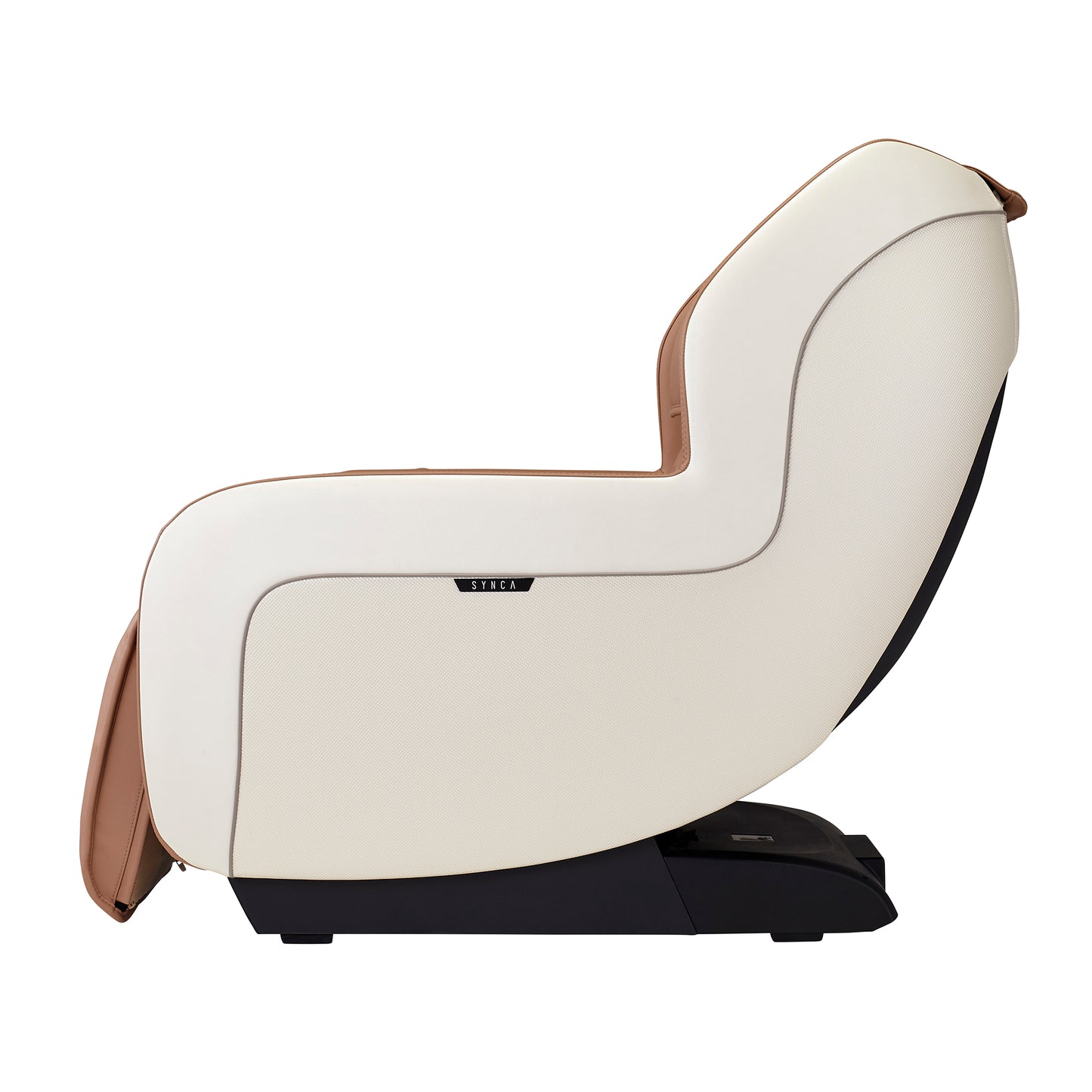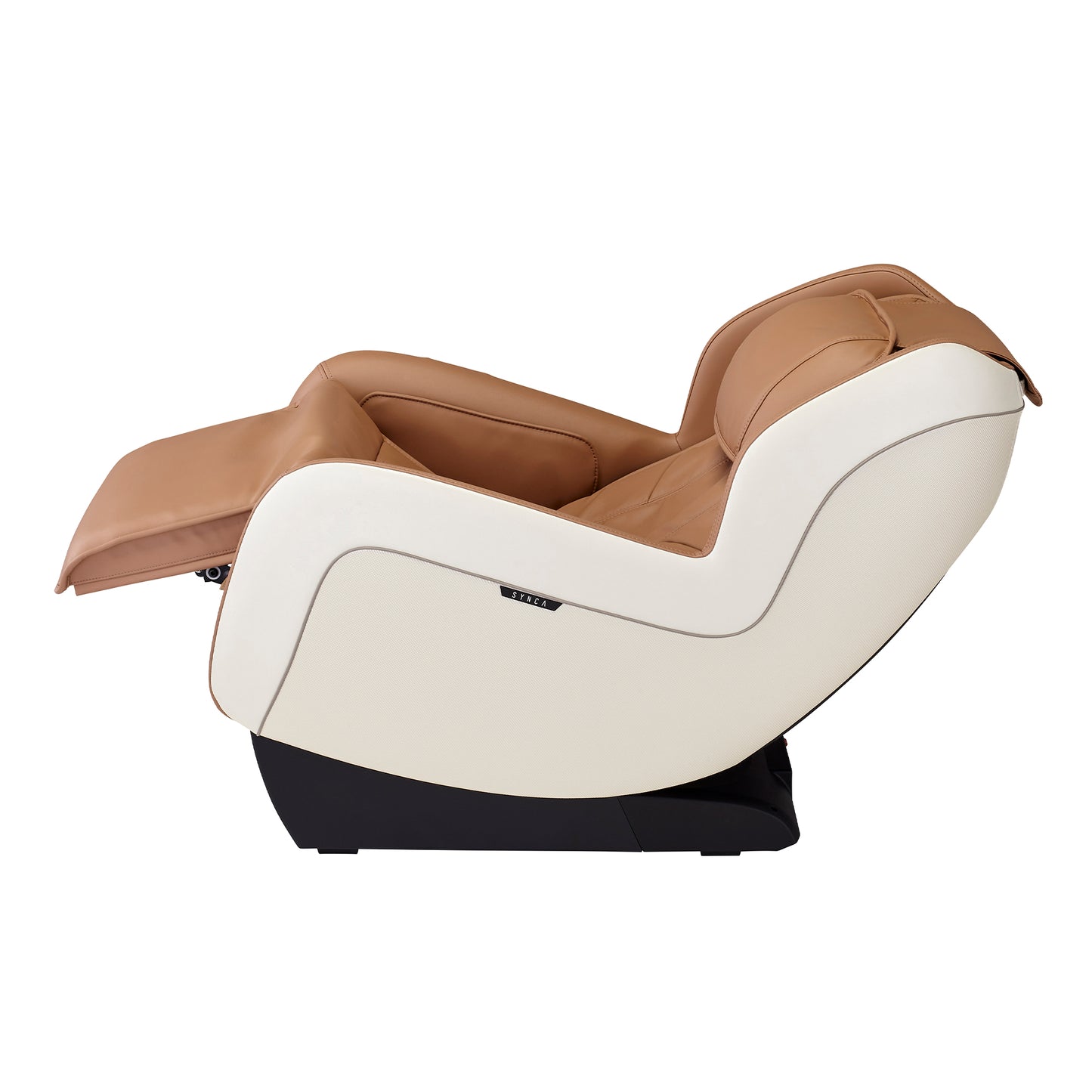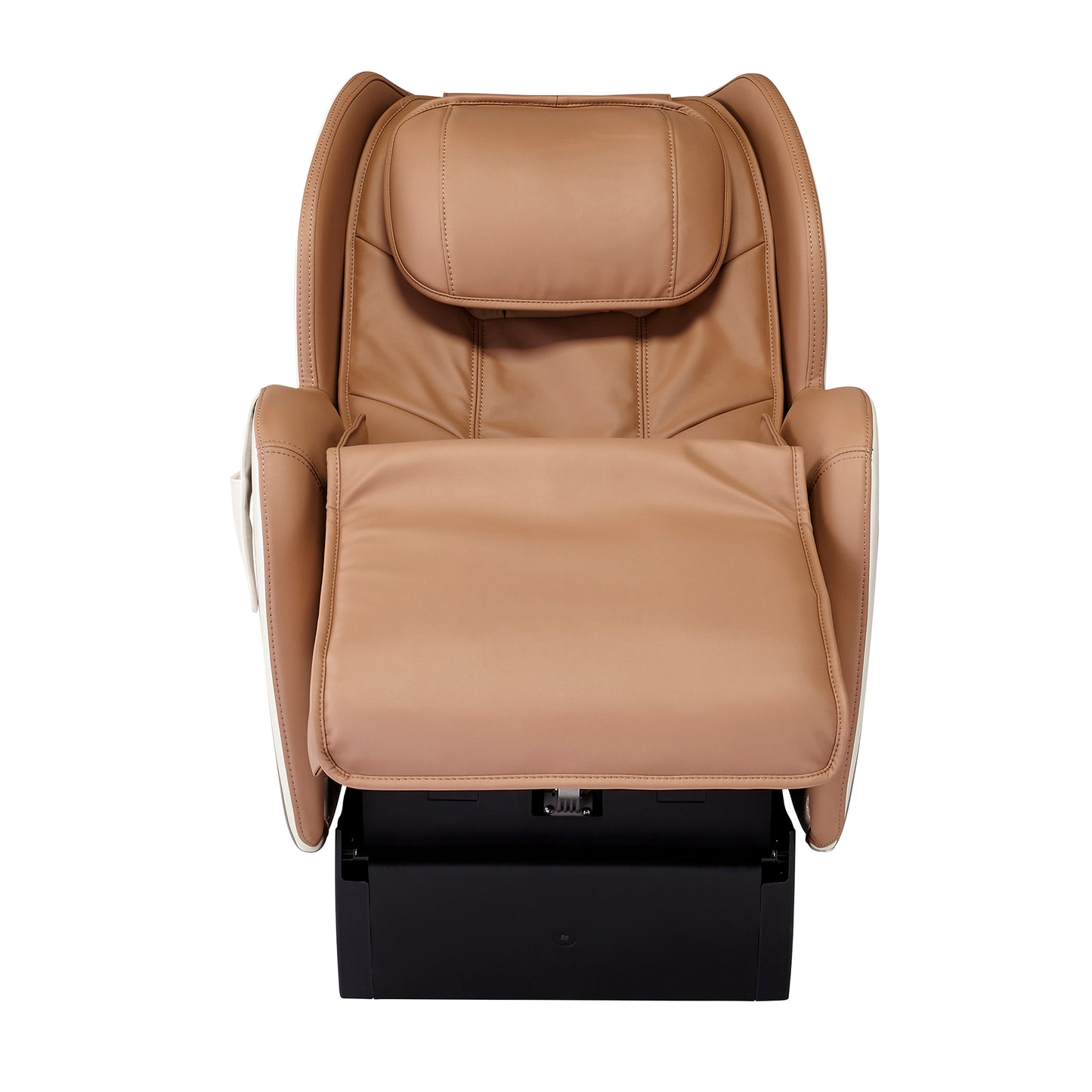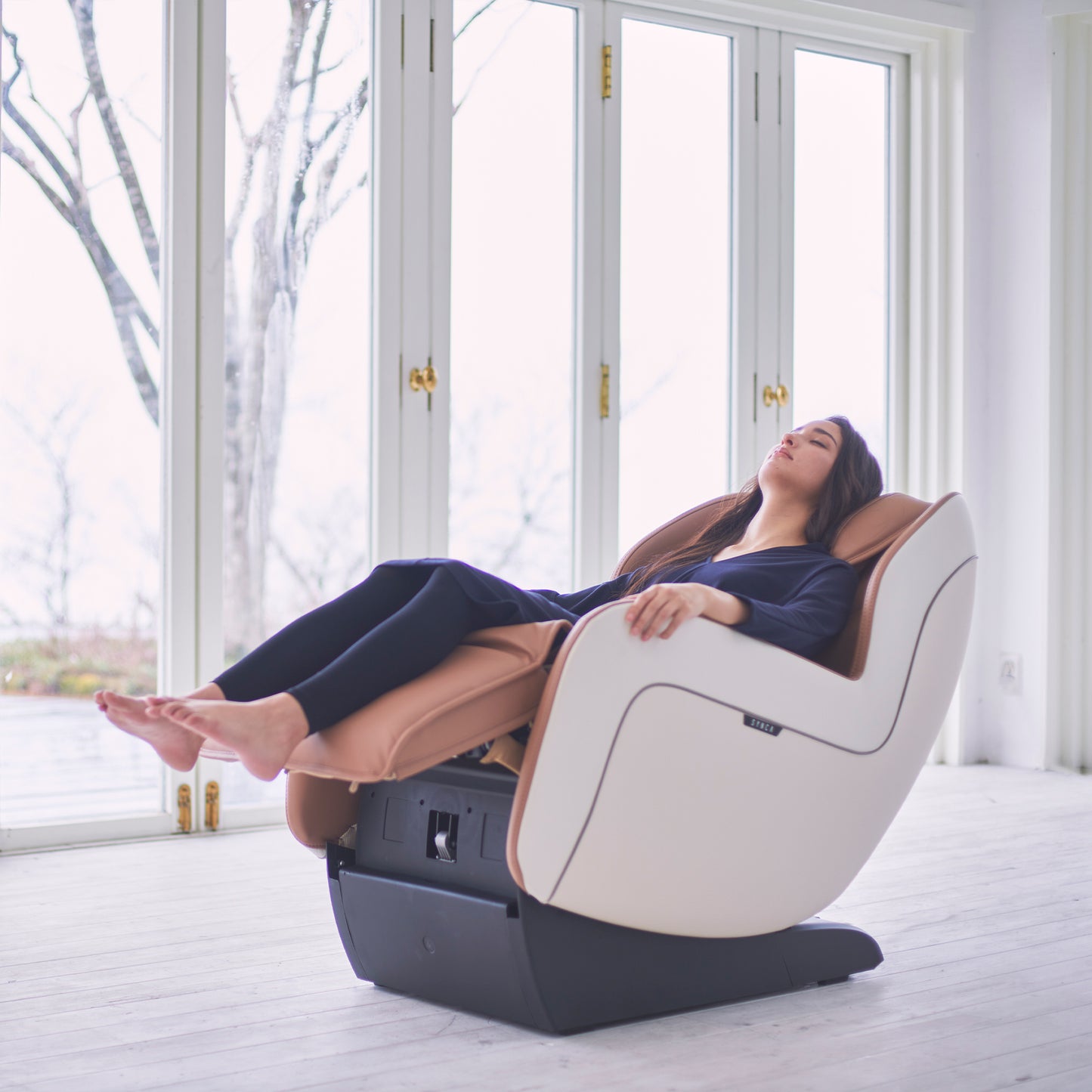 Synca CirC Plus Massage Chair
Zero gravity, full-sized quad roller, Movement Detection
Key Features
Full-Size Quad Roller Massage
Compression Massage
8 Auto-Courses (3 Main + 5 Targeted Region) 5 Targeted Region Massage Courses
Manually Targetable Massage
Wireless Controller
Zero Gravity
Dual Heaters - Lumbar+Legs
Long Rail Massage Track - 44in
Rear Pinch Avoidance Sensor
Synca CirC Plus Massage Chair
The Synca Circ Plus massage chair is an improved version of one of the award-winning, top-rated massage chairs - Synca Circa. The Synca Wellness Circ Plus - SL Track heated massage chair is one of the best heat and massage chairs featuring a Japanese Shibui design and top-of-the-line massage features. 
It offers a zero-gravity design, full-sized quad rollers, 8 pre-programmed massage modes, and heat therapy. There's also a movement detection sensor, which detects pets and babies in the vicinity and halts the recline to avoid any mishap. If you're looking for stylish and powerful stationary massage chairs, it doesn't get better than this Synca Wellness Circ massage chair.
Massage Chair
| | |
| --- | --- |
| Product Documents | N/A |
| Brand | N/A |
| Manufactured In | N/A |
| Recline Type | N/A |
| Leg-rest Extension | N/A |
| Zero Gravity | Yes |
| Upholstery Material | N/A |
Massage Roller
| | |
| --- | --- |
| Massage Track Type | L-Track |
| Massage Track Length | N/A |
| Massage Roller Type | N/A |
| Adjustable Massage Speed | N/A |
| Adjustable Massage Strength | N/A |
| Adjustable Massage Width | N/A |
Air Massage
| | |
| --- | --- |
| Airbag Massage Coverage | N/A |
| Adjustable Airbag Strength | N/A |
| Airbags Count | N/A |
Features
| | |
| --- | --- |
| Body Scanning | N/A |
| Foot Massage | N/A |
| Manual Programs | N/A |
| Automatic Programs | N/A |
| Massage Methods | N/A |
| Pinpoint/Spot Massage | N/A |
| Heat Therapy | N/A |
| Stretching Program | N/A |
| Inversion | N/A |
| Memory Program | N/A |
| Ottoman Concealment | N/A |
| Auto Timer | N/A |
| Color Therapy | N/A |
Extras
| | |
| --- | --- |
| Controller | N/A |
| USB Recharger | N/A |
| Wireless Recharger | N/A |
| Music Player | N/A |
Specs
| | |
| --- | --- |
| Wall Clearance | N/A |
| User Height Range | N/A |
| User Weight Limit | N/A |
| Dimensions (H x W x L) | N/A |
| Reclined Dimensions (H x W x L | N/A |
| Chair Weight | N/A |
| Shipping Box Dimensions (H x W x L) | N/A |
| Shipping Total Weight | N/A |
Synca Wellness 5 Year Limited Warranty
The Synca Wellness massage chairs Includes a 5 Year Limited Warranty.
The warranty covers: In-home service, parts, labor and structural framework.
Should you need any service, you can call Synac Wellness Massage Chairs' customer service at 877-217-2862
Shipping Options:
WonderMassageChairs.com is proud to offer free shipping within the contiguous United States on all of our massage chairs and products.
Free Standard Shipping: Wonder Massage Chairs Inc. Recommended
$0 Shipping fee
4-7 Business Days - Expected Shipping Time
Curbside Delivery – Delivered to your ground floor entryway or garage.

Note: For customers residing on the 2nd floor or higher without additional manpower for help, White Glove Delivery (See below) might be a recommended option.

Minimal Assembly Required – By following the massage chair manual and its basic instructions, the massage chairs should be fairly simple to assemble. The assembly usually includes attaching air hoses, the arms and ottoman. The average assembly time is about ½ hour – 1 ½ hours depending on the complexity of the massage chair.
For assembly assistance, feel free to contact us at 845-232-0999
White Glove Delivery: Delivered and Installed to Room of Choice
$349 Shipping Fee*
10-14 Business Days- Expected Shipping Time
Delivery, Full Assembly and Complete Installation in preferred room/spot of house

Relax and Stretch those muscles as you watch your massage chair get ready to give you your very first soothing massage!

Concierge Delivery Service – Delivery date and time is coordinated to best fit your schedule
*In Homes/ Apt. Buildings without an elevator, an additional fee of $150 per floor might apply.
Order Confirmation and Tracking
Upon placement of your order, you should receive an e-mail from Wonder Massage Chairs INC. confirming your purchase.  This indicates that your order has been received in our system and your credit card has been pre-authorized for the purchase.  Once your order is received, we reach out to our suppliers to confirm its stock and availability for immediate shipment. We will process the charges to capture payment of your order and submit it in a prompt manner. Should your item be on backorder or unavailable, we will void the pre-authorization and reach out to you via e-mail. 
Order Shipment:
Once your order has been processed, it will ship approximately within 1-3 business days and be delivered about 7-14 business days from the date of your order.
For your peace of mind and convenience, we will send you an email with the tracking information within 24 hours of the order's leave of the warehouse. If you do not receive any tracking info form us within six business days of your order's placement, feel free to follow up with us at support@wondermassagechairs.com or call 845.232.0999.
Synca Circ + Compact Massage Chair
Synca CirC Plus Heated Massage Chair Features
Japanese Shibui Design
Before purchasing a full-fledged chair massager a lot of consideration is involved since most massage chairs are standard black/brown and bulky. Users need to figure out whether the back massage chair will match the aesthetics of the house or will it fit? Fret no more, as the Synca - Circ - Premium SL Track heated massage chair comes in attractive colors and flaunts a compact Japanese Shibui design. With stunning aesthetics and compact form factor, the Synca Circ Plus vibrating massage chair will fit in any room and will be the pride of your place.
Zero Gravity Recline System
The Zero Gravity recline position is developed by NASA to be a neutral posture position for astronauts when a rocket takes off. In this position, the massage chair cradles to support the body at a 90-degree angle for balanced support. This takes the pressure off the spine and reduces the restriction points on blood vessels to boost circulation. Not to forget, the 90-degree position also makes it easier for the rollers to reach pressure points accurately and optimally to deliver an effective and satisfying massage.
Quad Roller Mechanism
The regular massage chairs available in the market are usually equipped with 3D rollers. The Synca Circ Plus chair massager comes with a more advanced full-sized quad roller technology. The bigger size of the roller system ensures a superior coverage of the body, improved quality of massage, and a more therapeutic massage. Moreover, the advanced roller system also facilitates advanced massage techniques for complete relaxation.
Long SL-Track Massage Rail
The market is full of massage chairs featuring either S-Track or L-Track massage rails. However, the Synca Wellness Circ Plus back massage chair features an SL-Track, which means it comes with a contoured S-shaped rail to match the curvature of the spine, which extends to the seat of the chair for maximum coverage.
Effective Pre-programmed Modes
The Synca Circ Plus massage chair offers a total of eight pre-programmed massage courses to its users. You get three full-body massage modes and five targeted massage modes. First up is the Energize mode, which is designed to work out firm knots with a deep-tissue massage. Next up is the Relax mode, which offers a smooth yet firm massage for a relaxing experience.
Lastly, there's a Sleep mode, which is a gentle and calming massage for a perfect end-of-the-day relaxing session. Apart from these, you get targeted modes for Neck & Shoulder, Waist/Lumbar, Buttocks/Sciatic, Back Stretch, and ZG Cycle - Neutral Posture Relief.
Integrated Heat Therapy
The Synca Circ Plus chair massager is fitted with heat pads in the lumbar and calf areas. The heat therapy can be turned on and off, with or without massage modes. You can simply enjoy the soothing warmth on a chilly winter day. When combined with massage modes, the heat therapy relaxes the taut muscles for an effective massage and also boosts circulation.
Movement Detection Sensor
The Synca Circ Plus massage chair also comes with a safety feature to keep your loved ones, baby, and pets safe. There's a motion detection sensor embedded in the back of the chair. Upon detecting any kind of motion in the vicinity, the chair will automatically halt the recline to avoid any accidents.
Easy Movability
One of the biggest issues with stationary massage chairs is that they are hard to move around. However, Synca Circ Plus is quite movable in the sense that users can simply tilt and roll the chair around wherever they want.