WeTakeCare
Infinity Genesis Max 4D L-Track Massage Chair

Availability: Only 2 in stock

Free Shipping! All The Time. On All Orders!

Estimated Arrival: Between Oct 02 and Oct 04. United States
Sale price

$8,699.00

Regular price

$11,999.00

You save:

28%

Unit price

per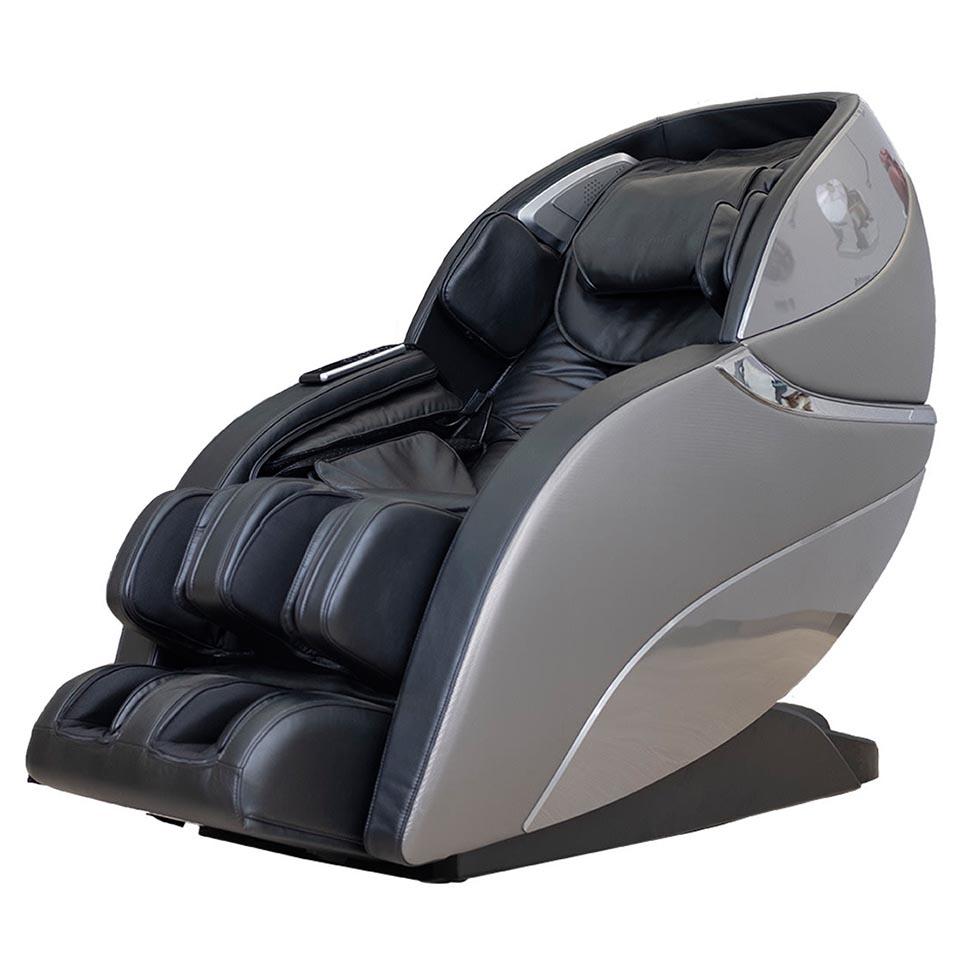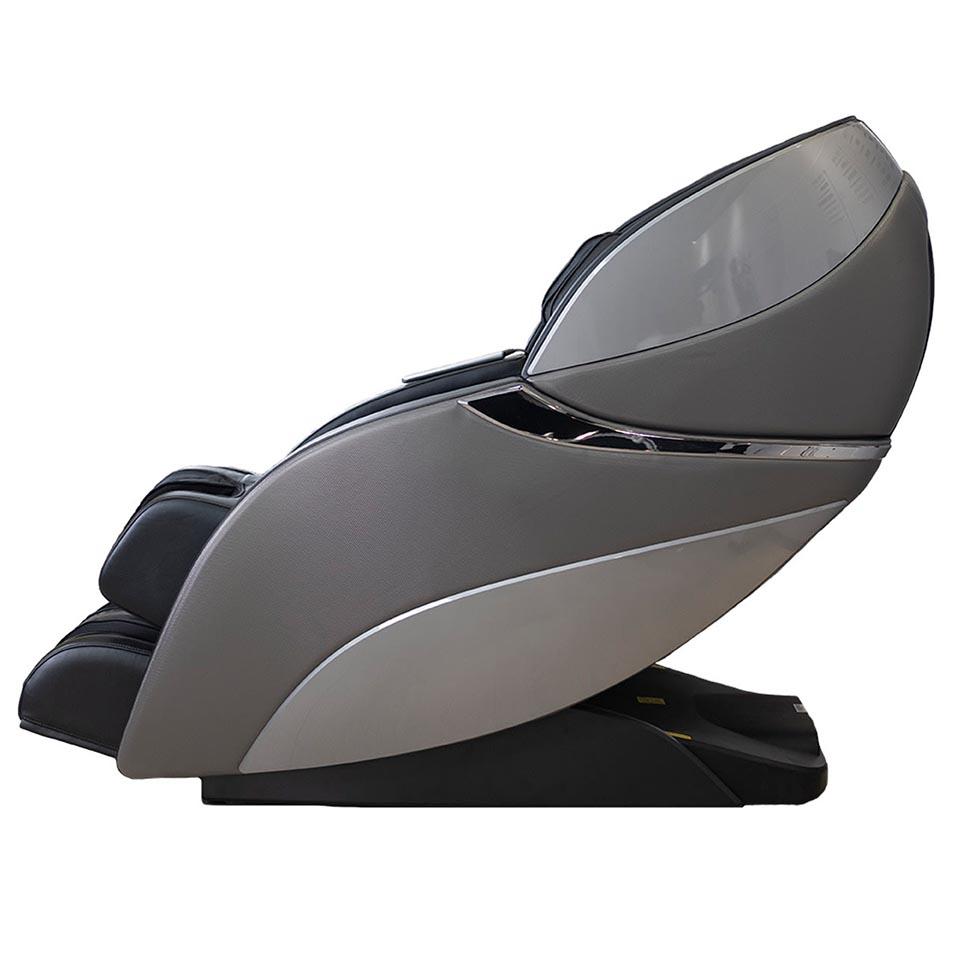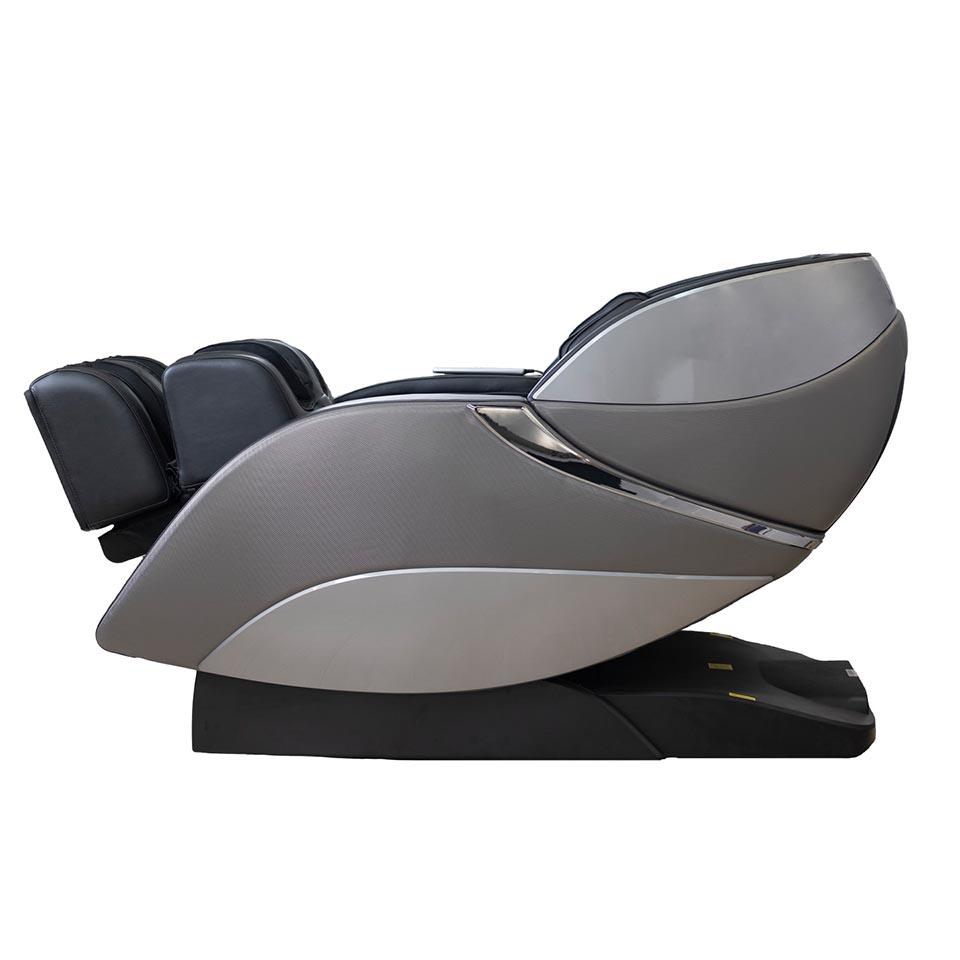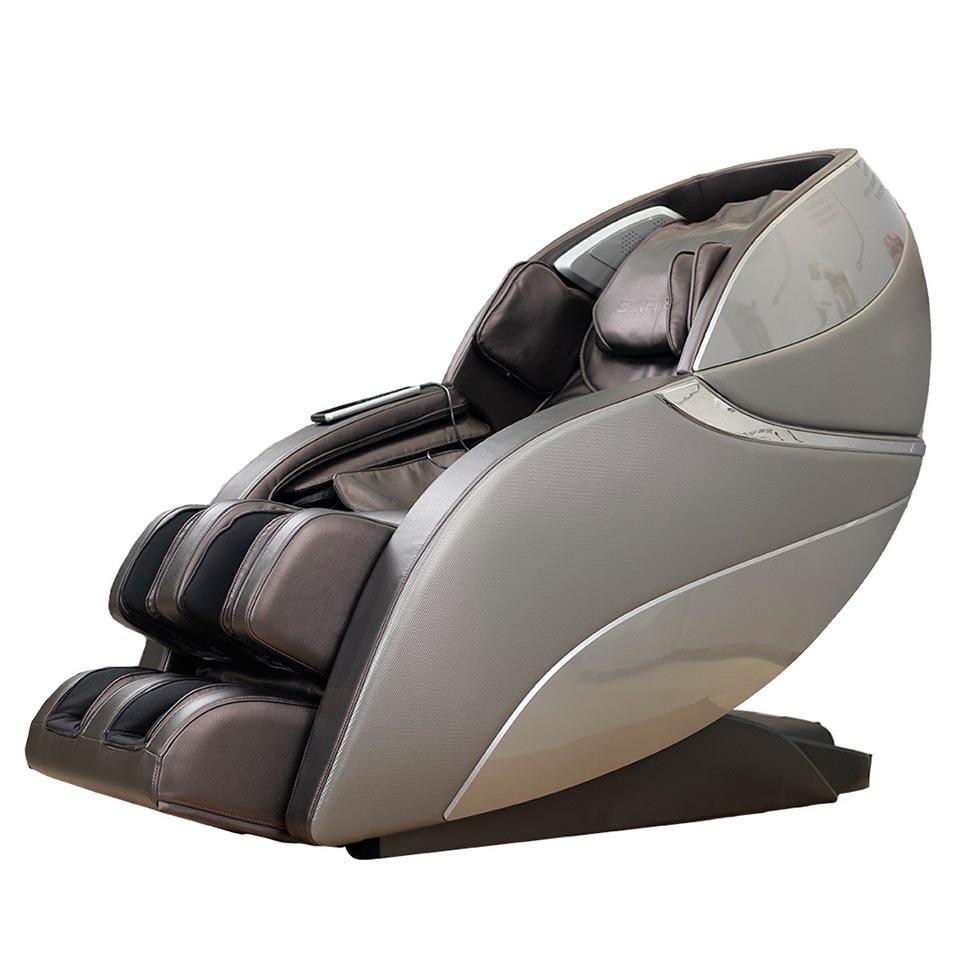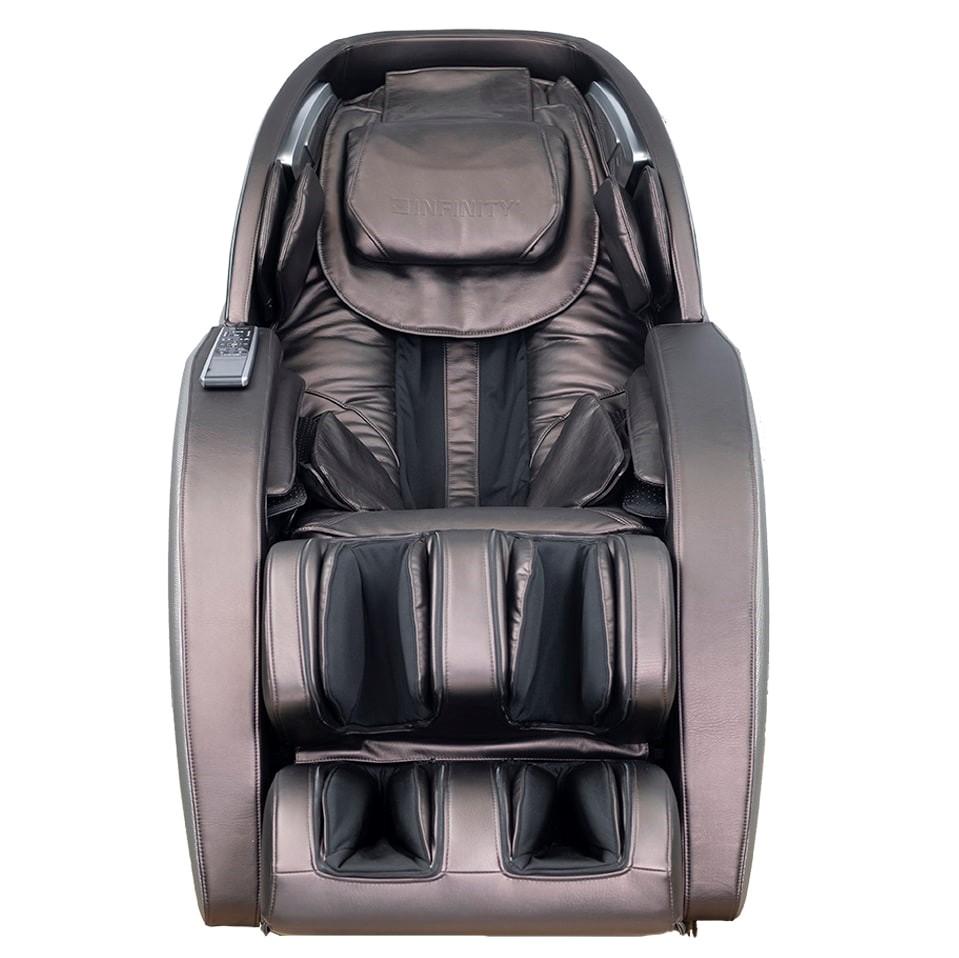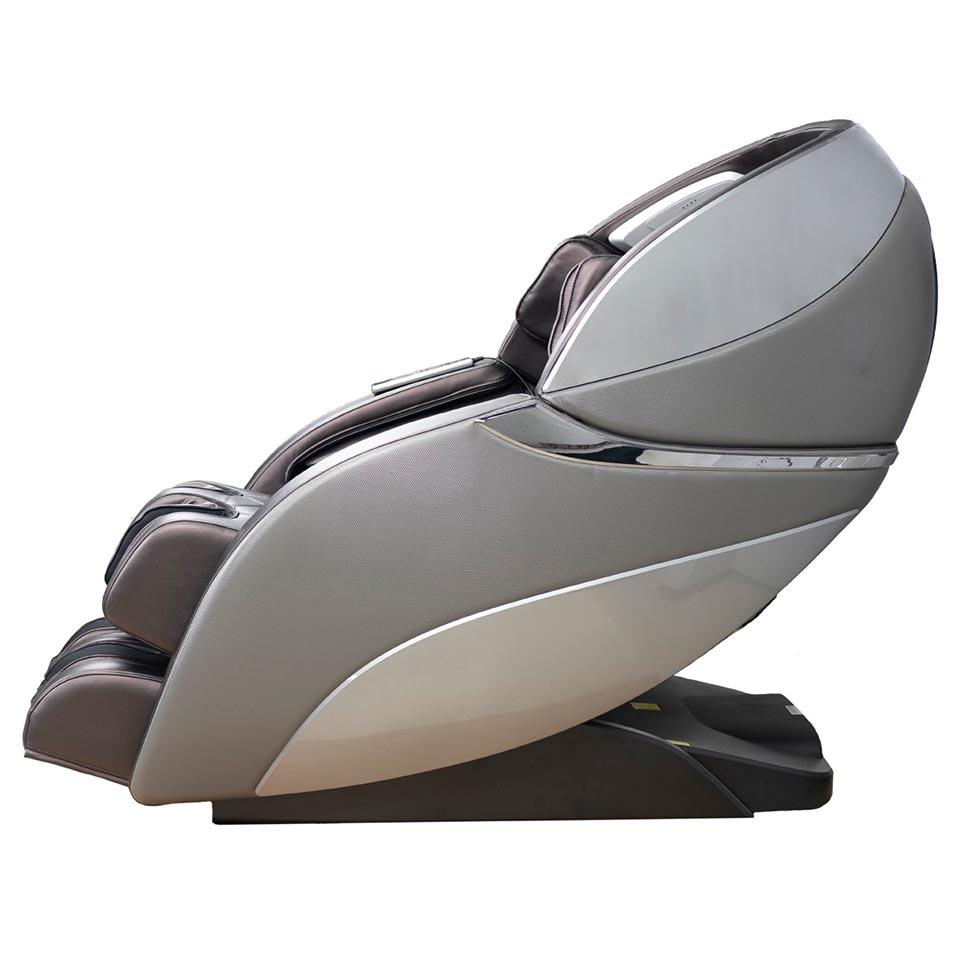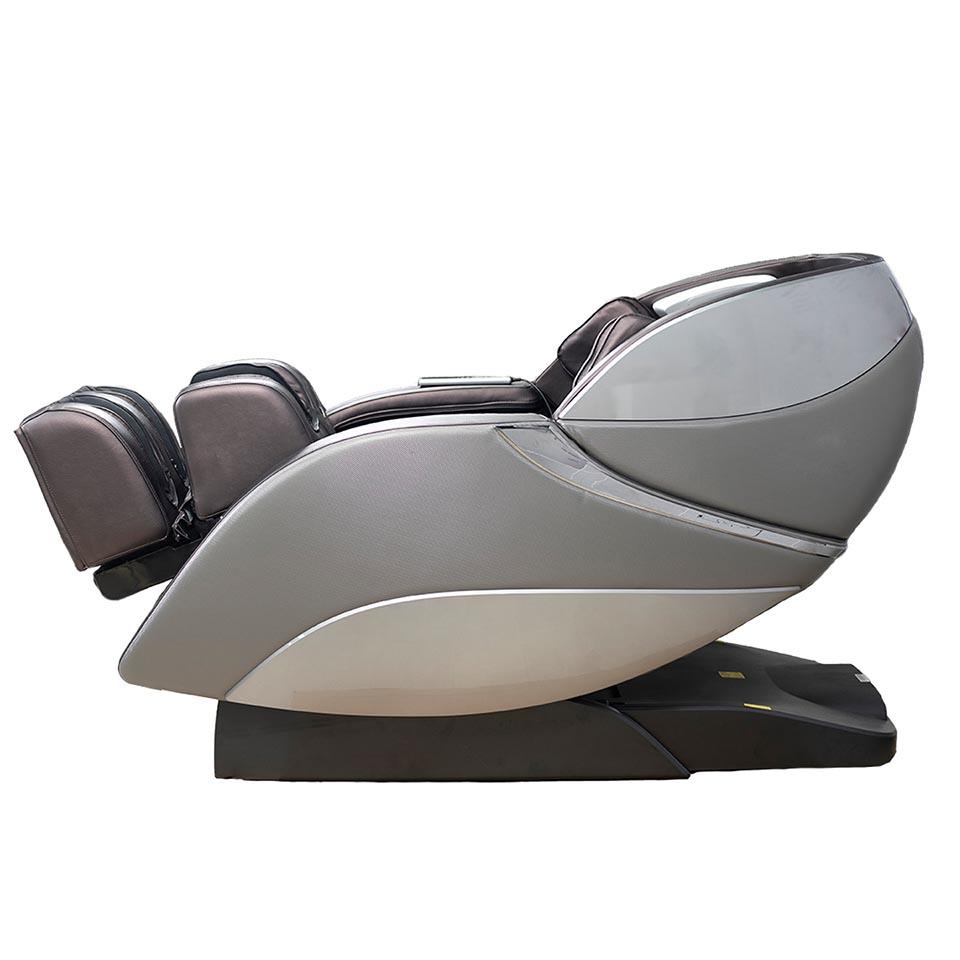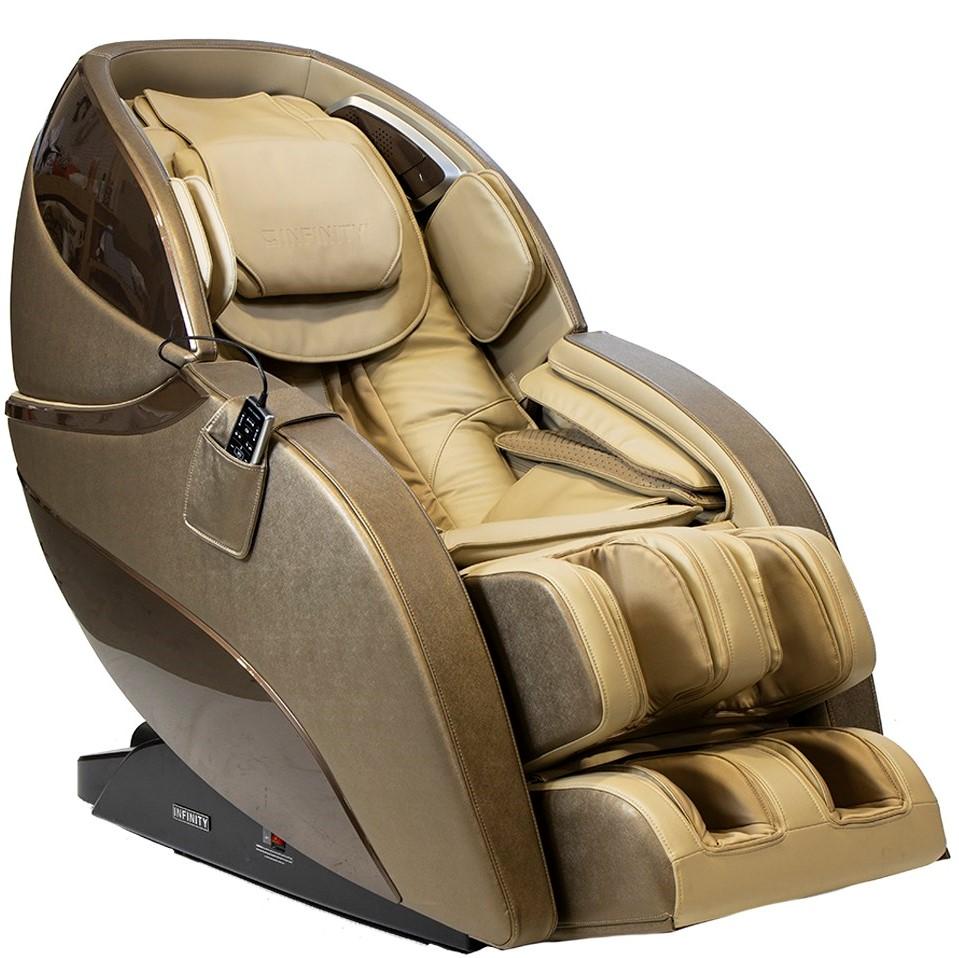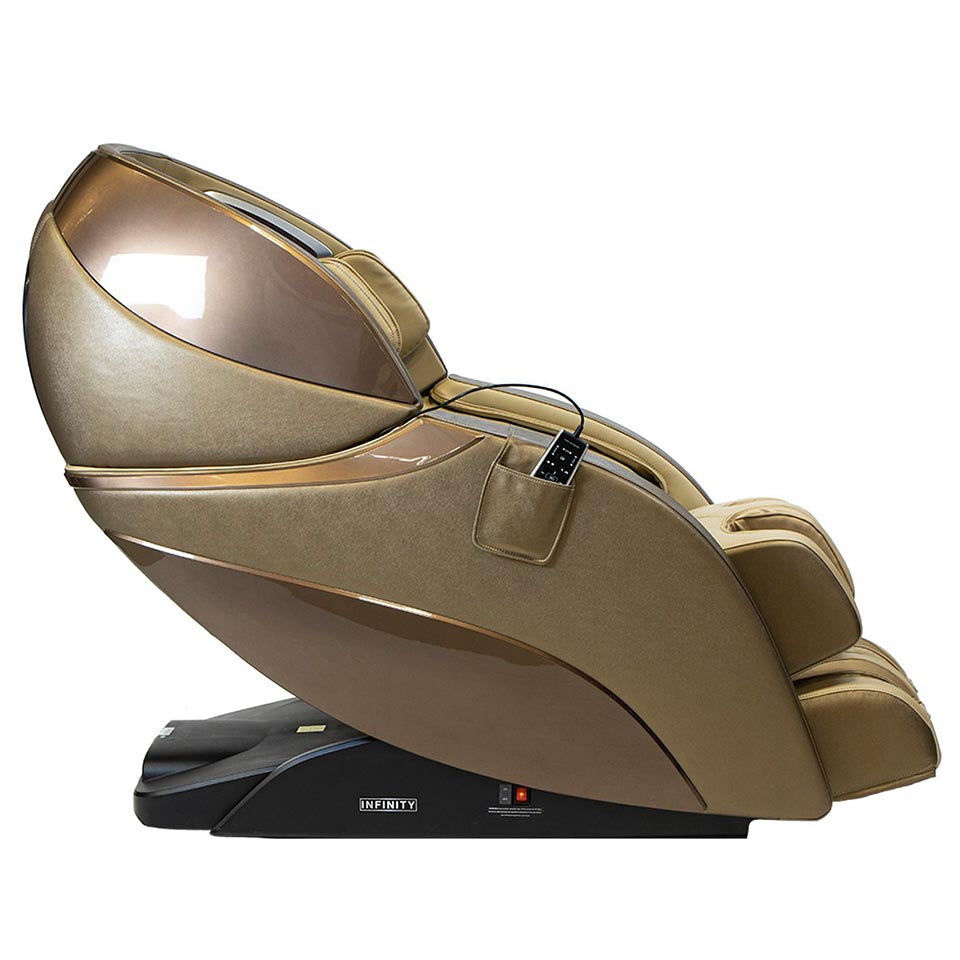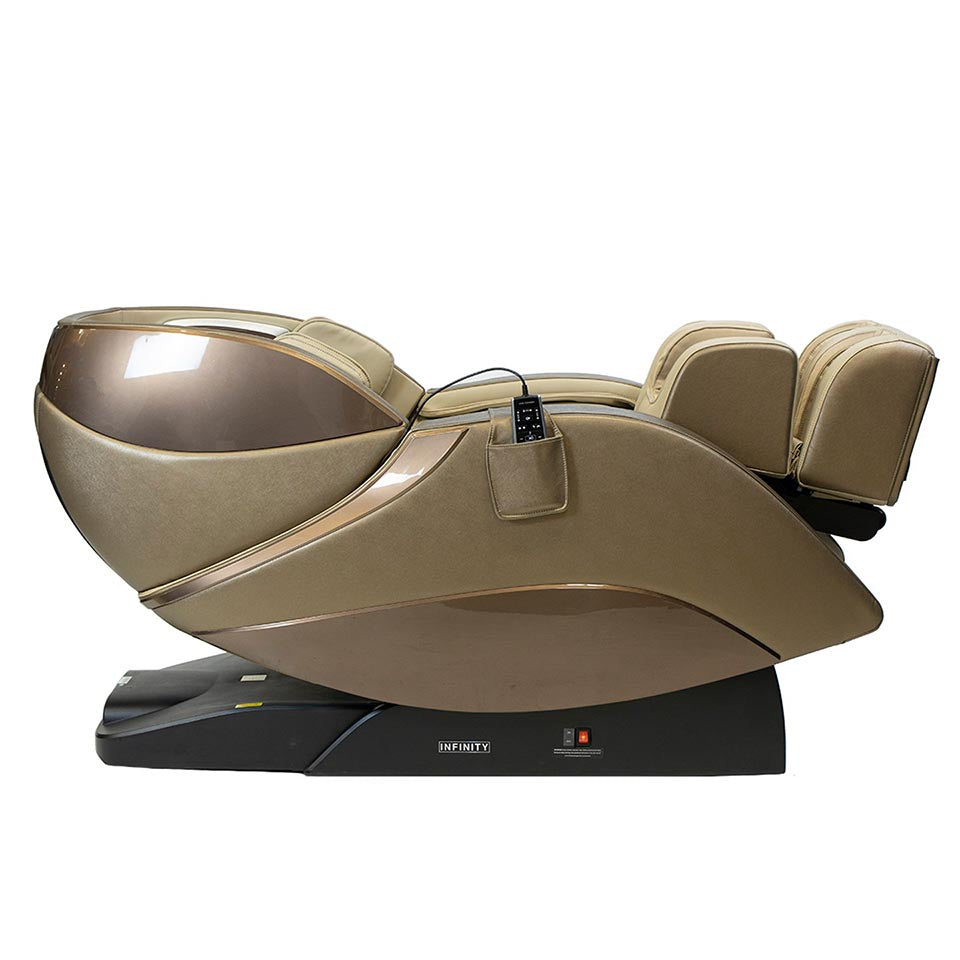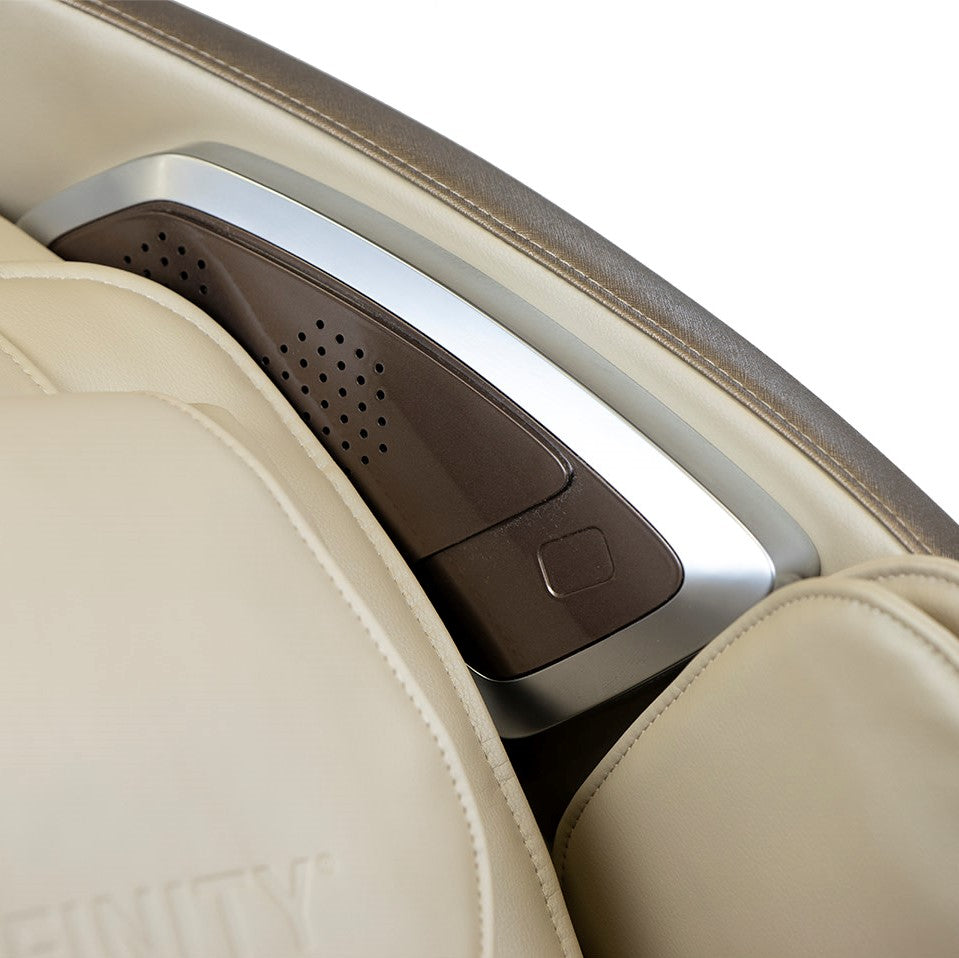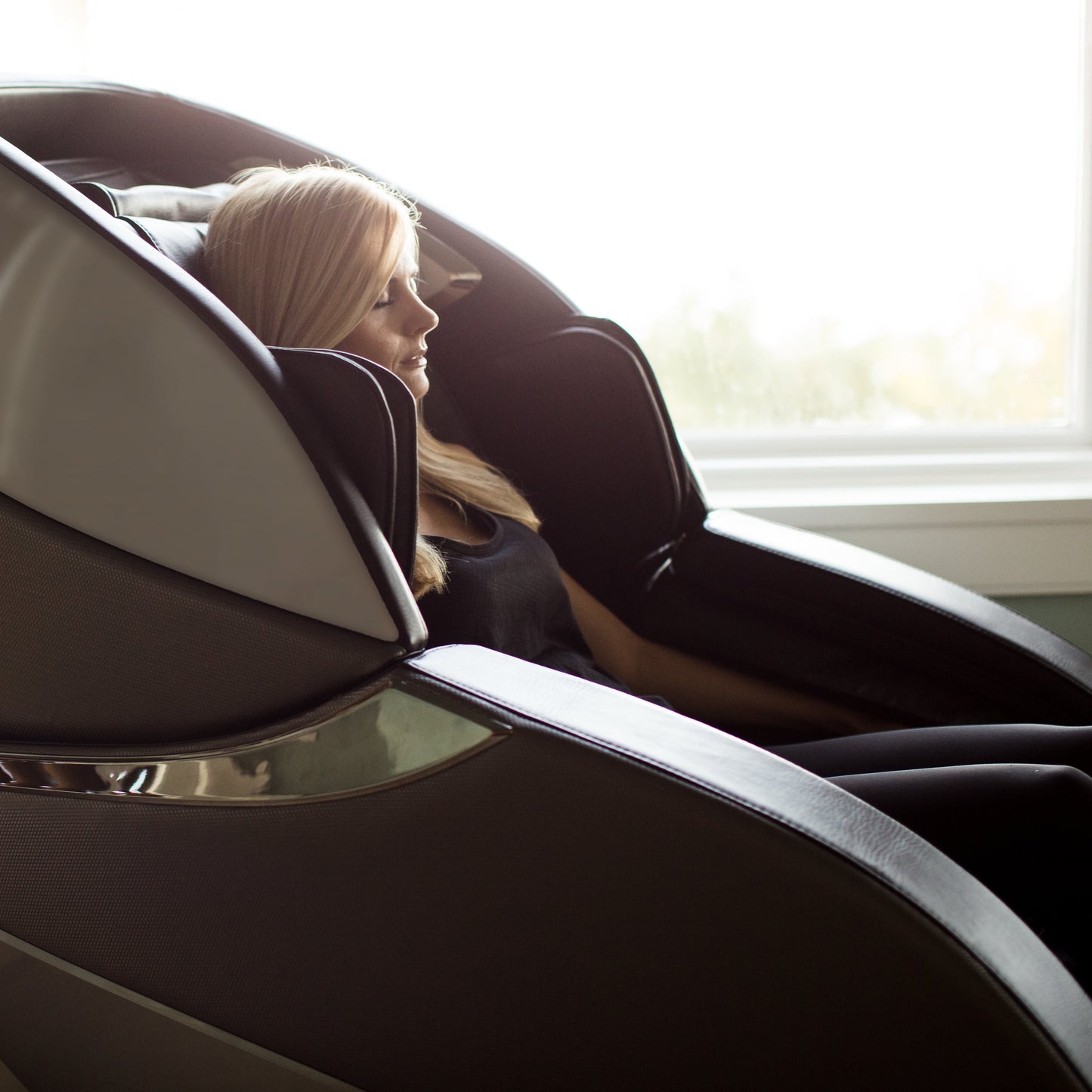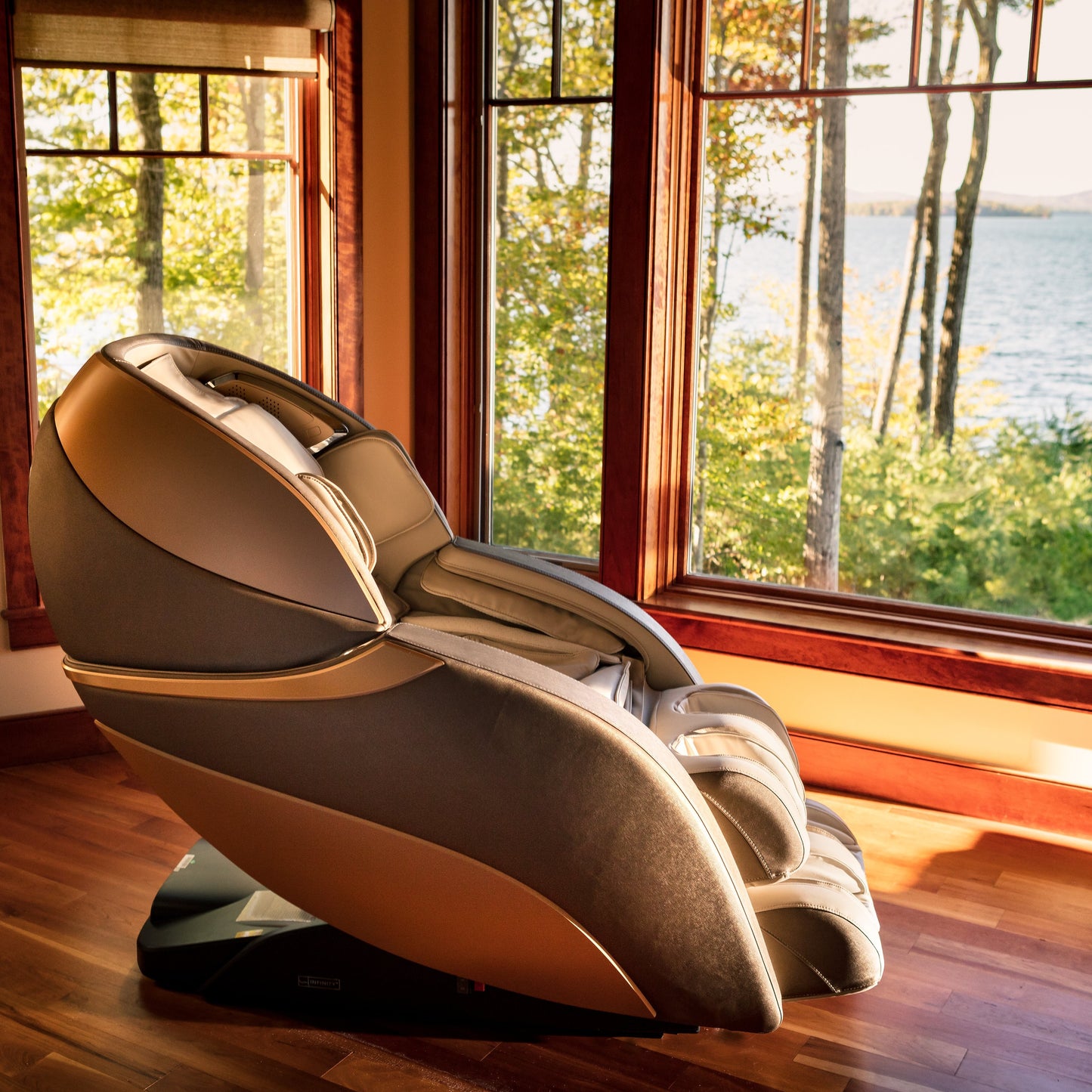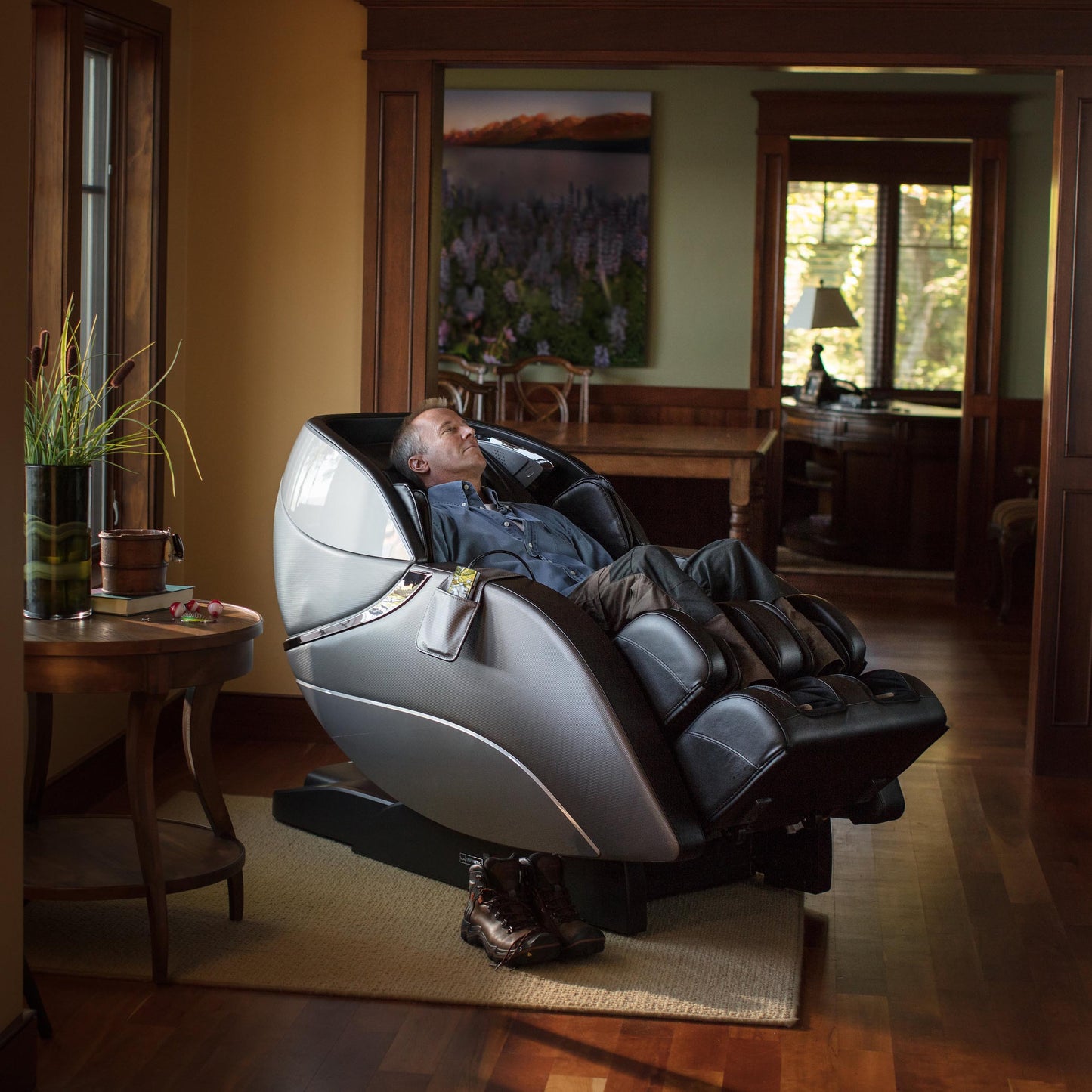 Infinity Genesis Max 4D L-Track Massage Chair
Spinal Decompression Stretch, 4D Back Massage Mechanism, Triple Roller Total Sole Reflexology
Key Features
Zero Gravity
3D/4D Massage Technology
Zero Wall Space-saving Technology
Bluetooth Technology
Decompression Stretch
Automatic Footrest Extension
Lumbar Heat
Rocking Technology
Body Scanning
Sleep Sounds
Infinity Genesis Max 4D L-Track Massage Chair
The Infinity Genesis Max is one of the high-end stationary massage chairs loaded to the brim with bleeding-edge features and technology. The main highlights of the vibrating massage chair include Spinal Decompression Stretch, 4D Back Massage Mechanism, Triple Roller Total Sole Reflexology rollers, and SootheMe Sound Therapy. With so many features, this vibrating massage chair is all business but thanks to the Zero Wall Fit Space-Saving Technology, it can fit anywhere in your house. Whether you just had a rigorous workout or just a long tiring day, you'll lose yourself in a massage paradise as soon as you get into the Infinity Genesis Max chair massager.
Massage Chair
| | |
| --- | --- |
| Product Documents | N/A |
| Brand | N/A |
| Manufactured In | N/A |
| Recline Type | N/A |
| Leg-rest Extension | N/A |
| Zero Gravity | N/A |
| Upholstery Material | N/A |
Massage Roller
| | |
| --- | --- |
| Massage Track Type | N/A |
| Massage Track Length | N/A |
| Massage Roller Type | N/A |
| Adjustable Massage Speed | N/A |
| Adjustable Massage Strength | N/A |
| Adjustable Massage Width | N/A |
Air Massage
| | |
| --- | --- |
| Airbag Massage Coverage | N/A |
| Adjustable Airbag Strength | N/A |
| Airbags Count | N/A |
Features
| | |
| --- | --- |
| Body Scanning | N/A |
| Foot Massage | N/A |
| Manual Programs | N/A |
| Automatic Programs | N/A |
| Massage Methods | N/A |
| Pinpoint/Spot Massage | N/A |
| Heat Therapy | N/A |
| Stretching Program | N/A |
| Inversion | N/A |
| Memory Program | N/A |
| Ottoman Concealment | N/A |
| Auto Timer | N/A |
| Color Therapy | N/A |
Extras
| | |
| --- | --- |
| Controller | N/A |
| USB Recharger | N/A |
| Wireless Recharger | N/A |
| Music Player | N/A |
Specs
| | |
| --- | --- |
| Wall Clearance | N/A |
| User Height Range | N/A |
| User Weight Limit | N/A |
| Dimensions (H x W x L) | N/A |
| Reclined Dimensions (H x W x L | N/A |
| Chair Weight | N/A |
| Shipping Box Dimensions (H x W x L) | N/A |
| Shipping Total Weight | N/A |
5 Year Residential Limited Warranty
Unlimited USA-based customer & technical support
5 Year structural framework warranty
No-cost replacement on covered parts for 3 years
Complete Care/No-cost parts & labor (in-home, if necessary) for 1 year
Complete Care Warranty Period
For In - Home service, Infinity Massage Chairs will arrange all covered parts deemed necessary, to be sent to the consumer and, if necessary, an authorized service provider to repair the product at the customer's residence, at no charge to the customer. If a particular part is no longer manufactured, Infinity Massage Chairs may replace your product with a similar product. Under no circumstances shall the retail replacement value exceed the original net price paid for the product. In the event you choose not to accept a replacement for your product, Infinity Massage Chairs is no longer responsible for making repairs under the warranty coverage.
Any repairs needed during the 3-year parts warranty coverage, Infinity Massage Chairs will provide covered parts at no cost; however, consumer is responsible for any and all shipping, duties and brokerage fees. Structure warranty is limited to the steel and steel-welded parts of the frame, in addition to any wood structure that may exist. If a replacement is issued under the Parts or Structure warranty period, the consumer is responsible for shipping, duties, and brokerage fees related to the replacement. Infinity Massage Chairs, at its sole discretion, will repair or replace any defective part within a reasonable time frame. Field Service is only available in the United States and major metropolitan areas in Canada. Field Service requires pre-approval and, if necessary, must be performed by Infinity Massage Chairs-authorized field service personnel to maintain warranty coverage.
Warranty Exclusions
Warranties do not cover any loss or damage resulting from: improper installation; unauthorized repairs; use in a commercial or corporate setting; alterations or modifications of original condition; improper use of electrical/power supply; loss of power; electrical disturbances and power surges; dropped product, including but not limited to remote controls; a malfunction or damage resulting from improper use or unreasonable use or maintenance; failure to follow operating instructions; transportation damage; theft; abuse; misuse; neglect; vandalism; or environmental conditions(fire, floods, rust, corrosion, sand, dirt, windstorm, hail, earthquake, or exposure to weather conditions); loss of use during the period the product is at a repair facility or otherwise awaiting parts or repair; and products purchased or acquired from unauthorized dealers. This warranty is not transferable. Damage incurred due to shipping and handling does not constitute a defect under this warranty. Softening/hardening of foams and filling composites in pillows and pads does not constitute a defect under this warranty as those items naturally change with use. Fading, wear, and pilling of fabrics does not constitute a defect under this warranty as those conditions naturally occur with fabrics. Natural markings and grain and dye variations in leather do not constitute a defect under this warranty, as no two pieces of leather are alike. Failures of attach points, such as, but not limited to: stitching, Velcro, and zippers, do not constitute a defect under this warranty.
To initiate an Infinity Care Warranty claim, simply call Infinity's Customer Support Team at 603-910-5000.
---
Infinity Care PLUS: Covers 3 Years of Labor, 3 Years Parts, and 5 Years Frame - $399
Infinity Care Max: Covers 5 Years of Labor, Parts, and Frame - $599
Shipping Options:
WonderMassageChairs.com is proud to offer free shipping within the contiguous United States on all of our massage chairs and products.
Free Standard Shipping: Wonder Massage Chairs Inc. Recommended
$0 Shipping fee
4-7 Business Days - Expected Shipping Time
Curbside Delivery – Delivered to your ground floor entryway or garage.

Note: For customers residing on the 2nd floor or higher without additional manpower for help, White Glove Delivery (See below) might be a recommended option.

Minimal Assembly Required – By following the massage chair manual and its basic instructions, the massage chairs should be fairly simple to assemble. The assembly usually includes attaching air hoses, the arms and ottoman. The average assembly time is about ½ hour – 1 ½ hours depending on the complexity of the massage chair.
For assembly assistance, feel free to contact us at 845-232-0999
White Glove Delivery: Delivered and Installed to Room of Choice
$349 Shipping Fee*
10-14 Business Days- Expected Shipping Time
Delivery, Full Assembly and Complete Installation in preferred room/spot of house

Relax and Stretch those muscles as you watch your massage chair get ready to give you your very first soothing massage!

Concierge Delivery Service – Delivery date and time is coordinated to best fit your schedule
*In Homes/ Apt. Buildings without an elevator, an additional fee of $150 per floor might apply.
Order Confirmation and Tracking
Upon placement of your order, you should receive an e-mail from Wonder Massage Chairs INC. confirming your purchase.  This indicates that your order has been received in our system and your credit card has been pre-authorized for the purchase.  Once your order is received, we reach out to our suppliers to confirm its stock and availability for immediate shipment. We will process the charges to capture payment of your order and submit it in a prompt manner. Should your item be on backorder or unavailable, we will void the pre-authorization and reach out to you via e-mail. 
Order Shipment:
Once your order has been processed, it will ship approximately within 1-3 business days and be delivered about 7-14 business days from the date of your order.
For your peace of mind and convenience, we will send you an email with the tracking information within 24 hours of the order's leave of the warehouse. If you do not receive any tracking info form us within six business days of your order's placement, feel free to follow up with us at support@wondermassagechairs.com or call 845.232.0999.
Genesis Max Highlight Video
Genesis Max Assembly Video
Infinity Genesis Max 4D L-Track Massage Chair Features
Enhanced 4D Massage technology
The Infinity Genesis Max massage chair's pride of the place is the luxurious 4D back and gluteus massage system. According to the brand, the massage system is designed to perfectly imitate the movement of human hands to deliver a satisfying deep tissue massage. The technology uses a 4D roller mechanism that moves up and down as well as in and out. The fourth dimension to the massage system is added in the form of adjustable speeds of these movements.
Advanced Massage Modes
The Genesis Max back massage chair flaunts a 49-inch long L-Track massage system that delivers a head to hips massage experience. This is further complemented by advanced massage modes like Complete Calf kneading & oscillation, massage synced to music, and airbag compression therapy. There's also 360-degree 4-Node Plus Massage Mode, which delivers a figure 8 sweeping motion down the spine while delivering Kneading, Tapping, Kneading + Tapping, Shiatsu, and Knocking massage techniques. These modes can be easily configured using the smartphone app or the wired controller with a display.
Triple Foot Roller Reflexology
The Infinity Genesis Max back massage chair offers an advanced Triple Foot Roller Total Sole Reflexology. The reflexology technology uses three Shiatsu rollers per foot for the broadest foot coverage. This allows the rollers to reach all vital points in the feet, which are connected to other vital organs in the body.
Spinal Correction and Decompression
This is one of the premium high-end luxury features that only a few massage chairs offer. Spinal Correction and Decompression involves a full-body stretch to relieve the pressure on your spine and decompress it to let it fall back in the correct alignment. The chair manages to achieve this by gripping the shoulder and legs of the user through airbags at the time of recline to soothe and relieve the spine. The spinal correction further uses potent stretching methods to first extend and then decompress the spine to get rid of the back pain.
SootheMe Sound Therapy
The SootheMe Sound Therapy is another unique feature offered by the Infinix Genesis Max. It has nature sounds like White Noise, Ocean Surf, Crickets, Rain, Nature, Air Plane, Car Ride, Fireplace, Thunderstorm, and Windy Night to choose from. You can enjoy blissful nature sounds while enjoying your massage. However, if none of these are to your liking, you can also connect your phone to the chair using Bluetooth and play your favorite music through the speakers.
Truefit Body Scan and Footrest Extension
The Genesis Max 4D massage chair comes with Truefit Body Scan and Footrest Extension technology. The former uses a combination of sensors on the chair and software to pinpoint the body type of the user and curate a customized massage for them. On the other hand, the footrest extension mechanically extends and then retracts to fit the user's leg perfectly.
Zero-Gravity Recline
The zero gravity position used in zero-gravity massage chairs is almost 90-degree, lifting your knees above your heart level. This position not only relieves the pressure on the spine but also improves the circulation in the body. The position also allows airbags and rollers to reach every pressure point in the body optimally to deliver an effective massage.
Lumbar Heat
The Infinity Genesis Max 4D massage armchair features heating modules in the lumbar region and lower back. Heat therapy loosens the muscles and boosts circulation to maximize the therapeutic effects of the massage.