WeTakeCare
Inner Balance Jin Deluxe L-Track Zero Gravity Massage Chair

Availability: Only 9 in stock

Free Shipping! All The Time. On All Orders!

Estimated Arrival: Between Oct 02 and Oct 04. United States
Sale price

$3,999.99

Regular price

$4,499.99

You save:

11%

Unit price

per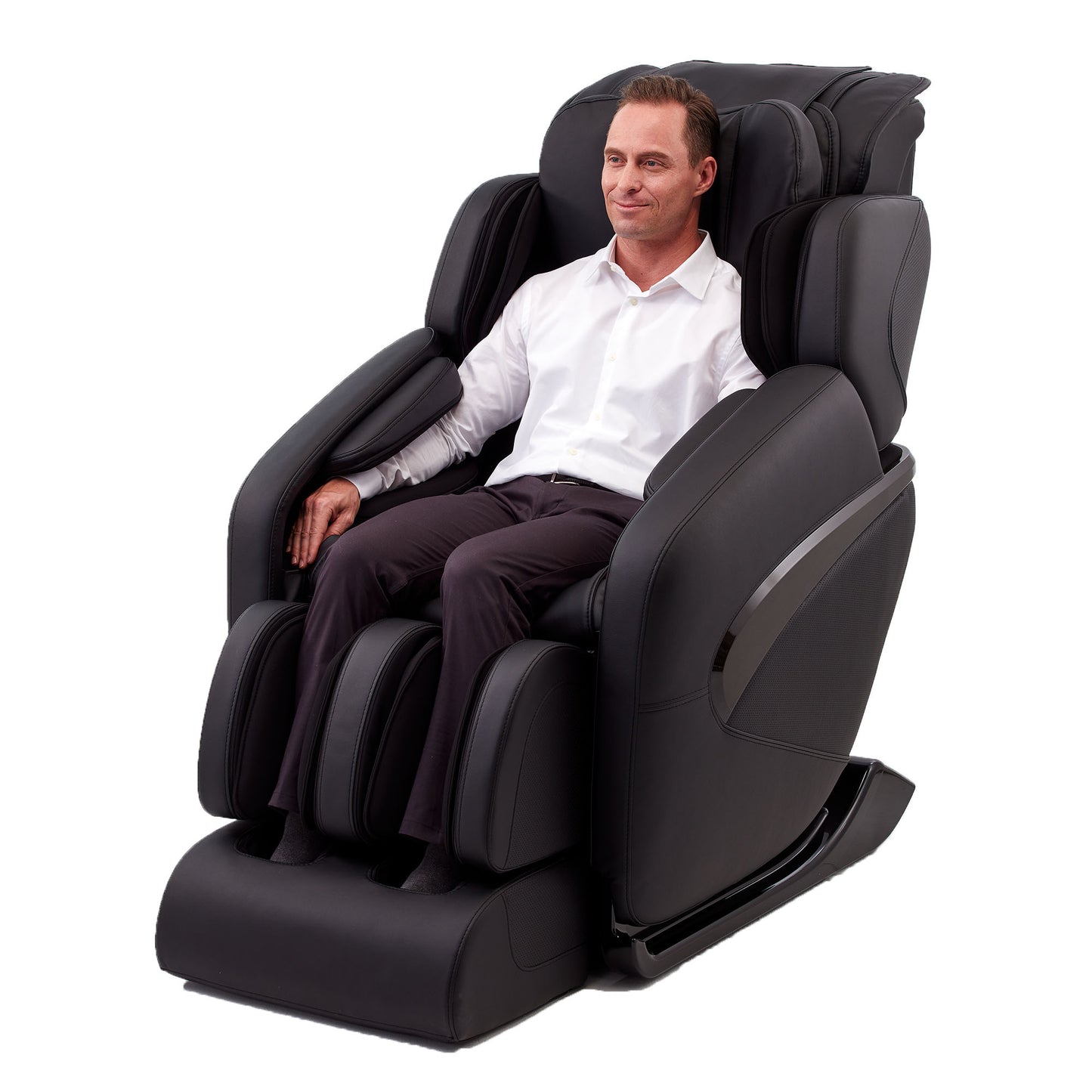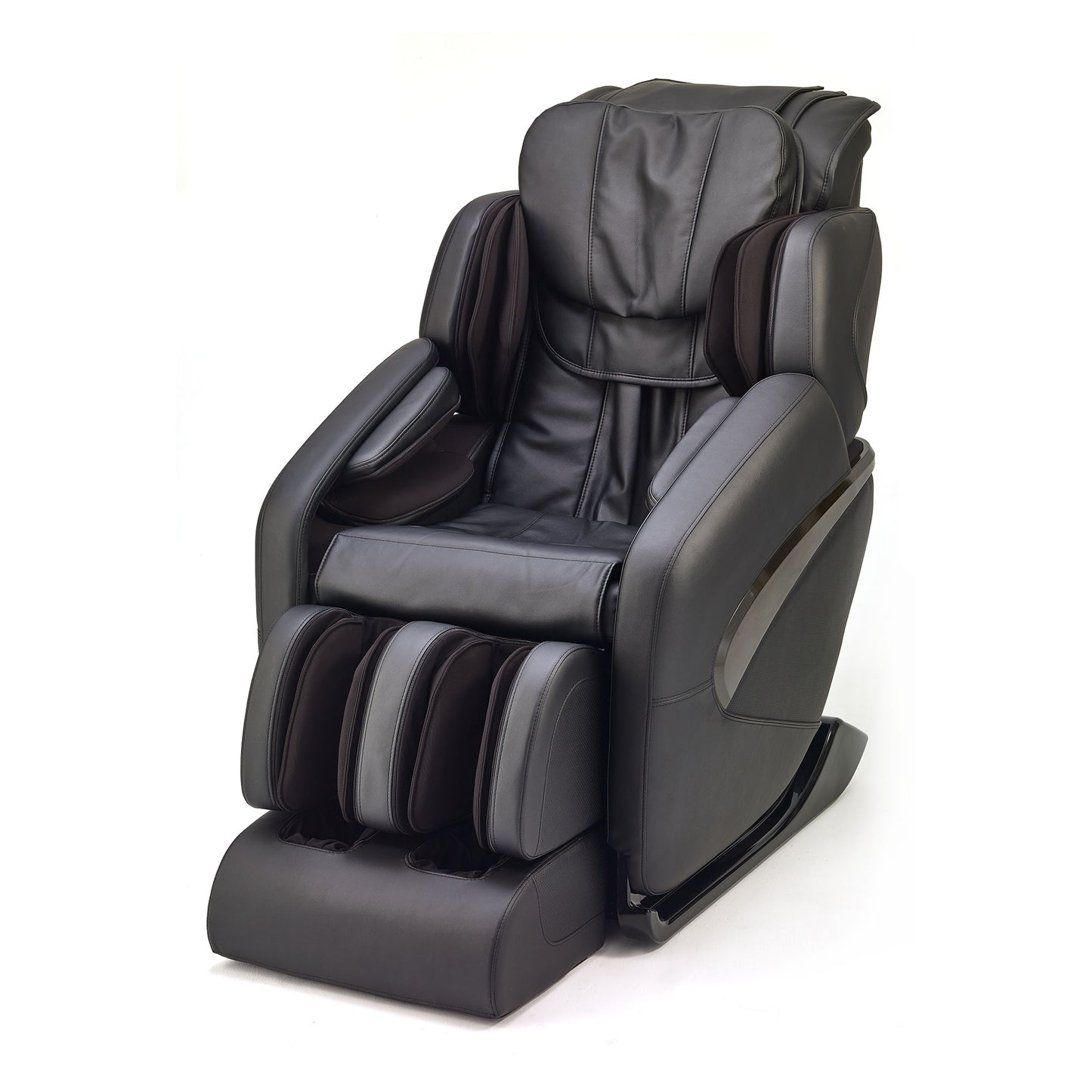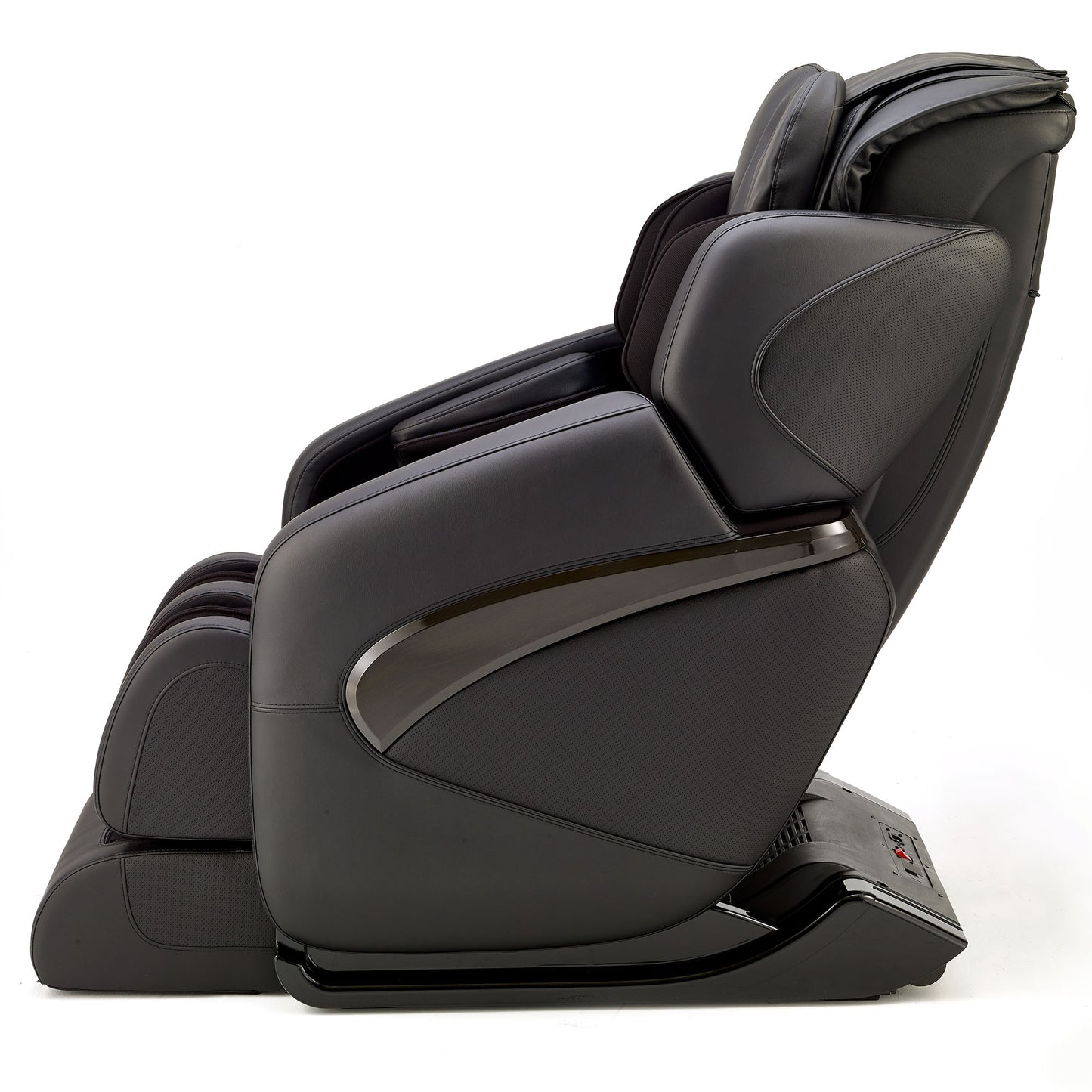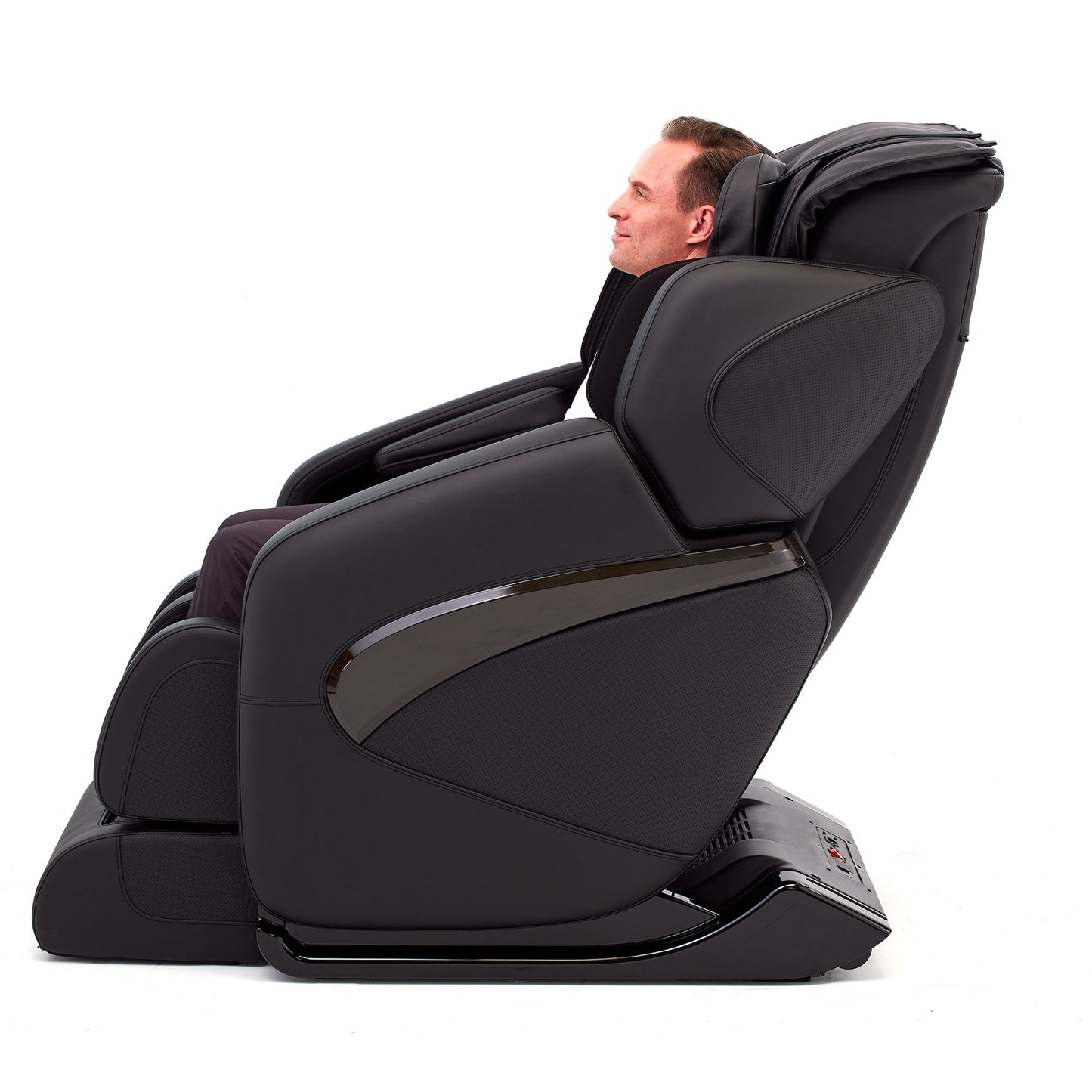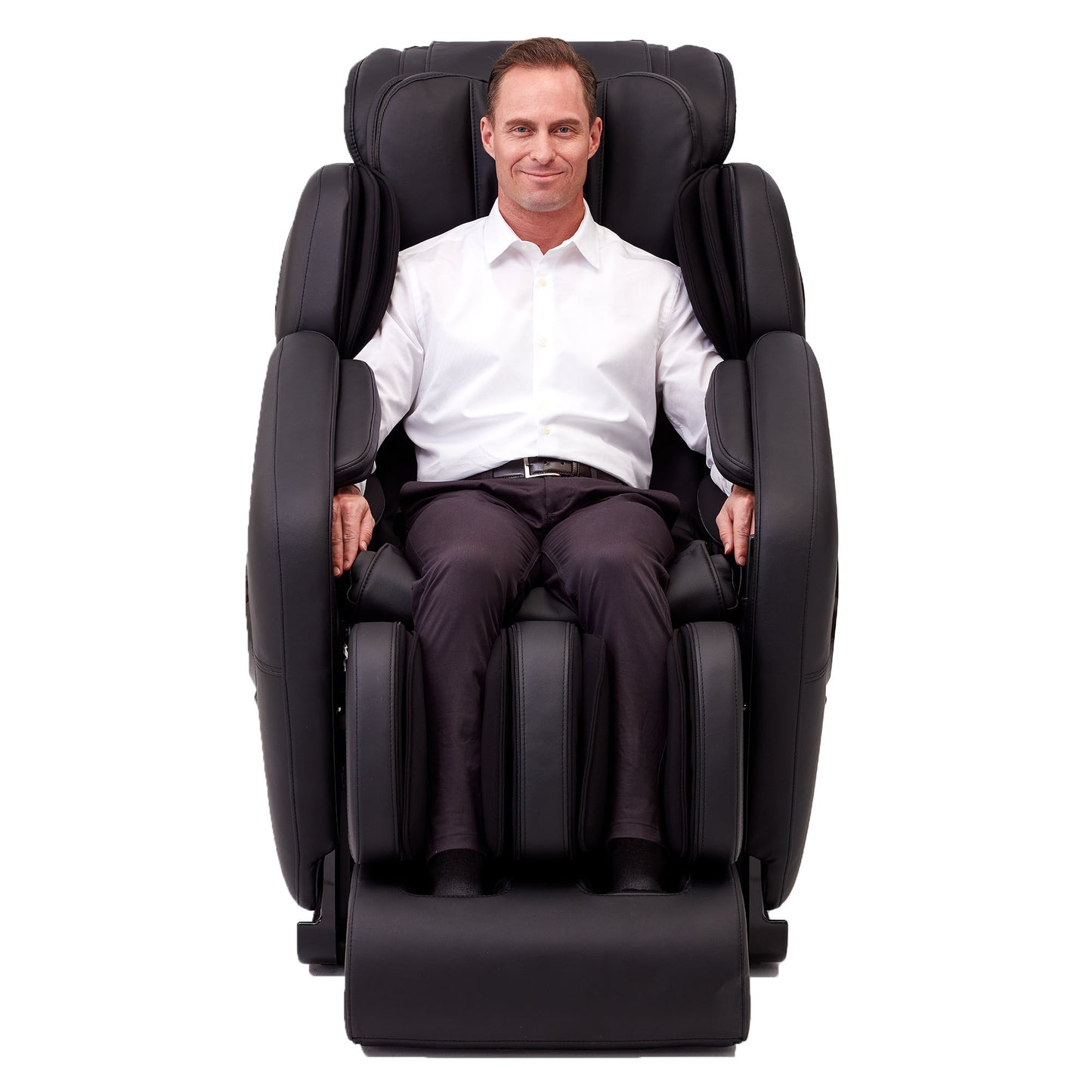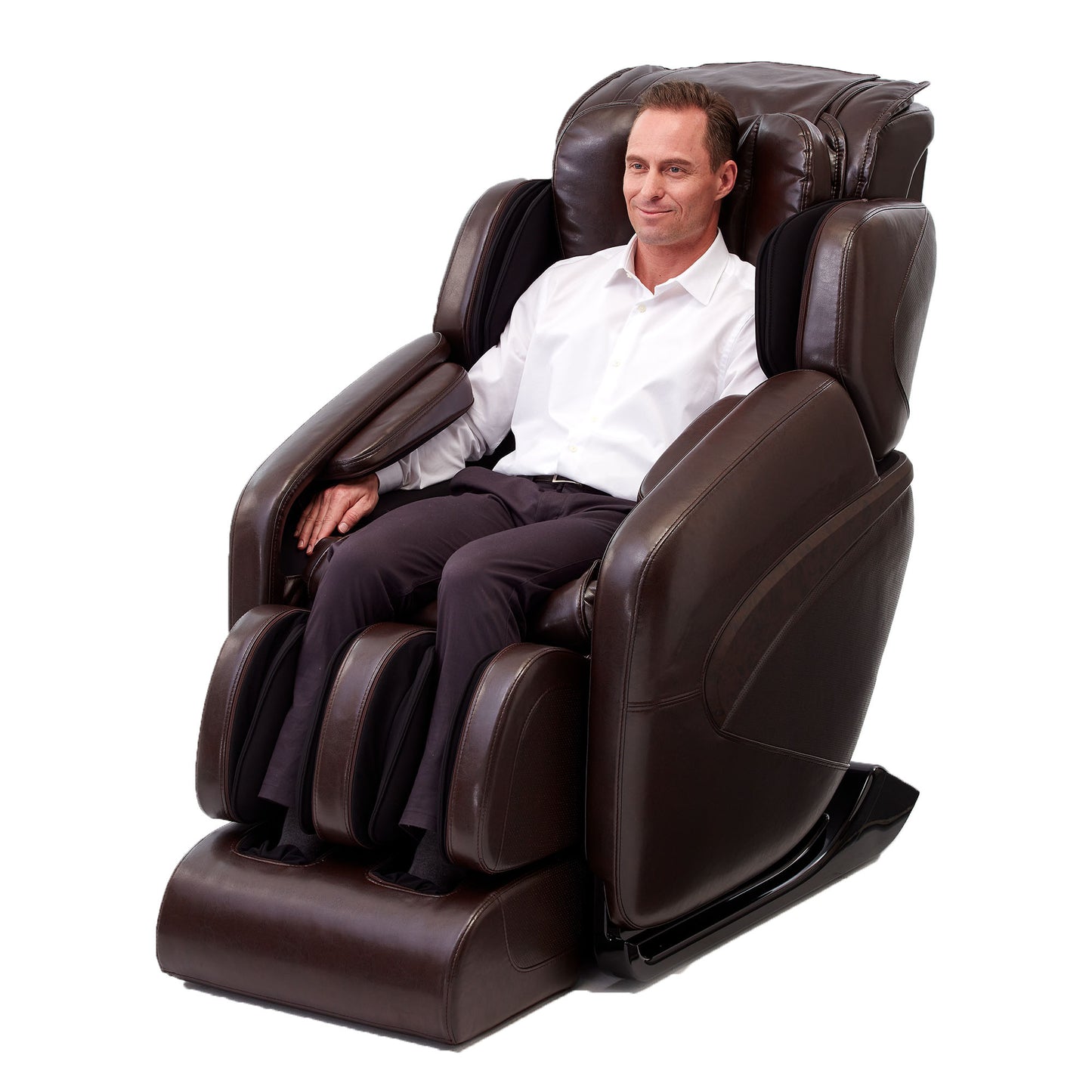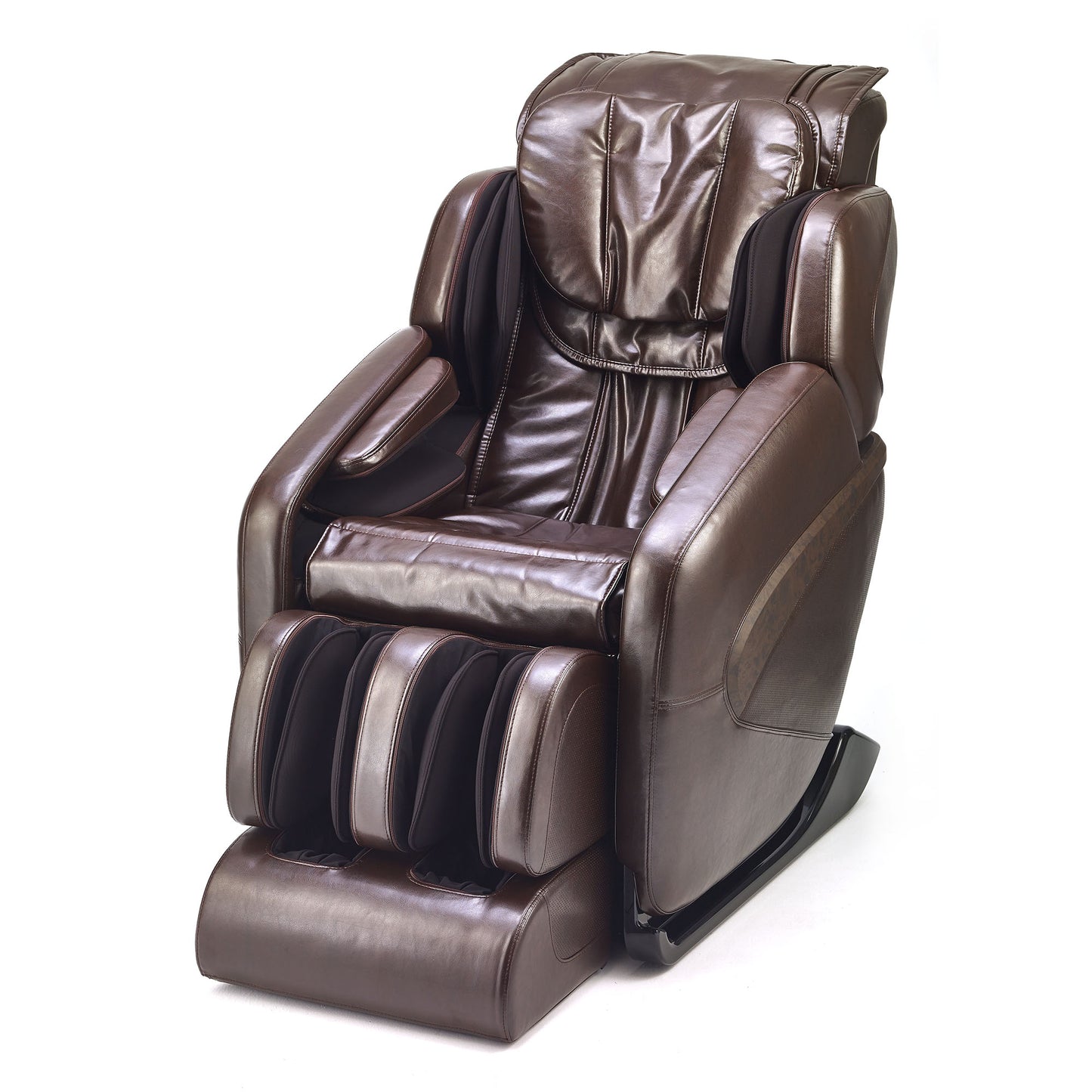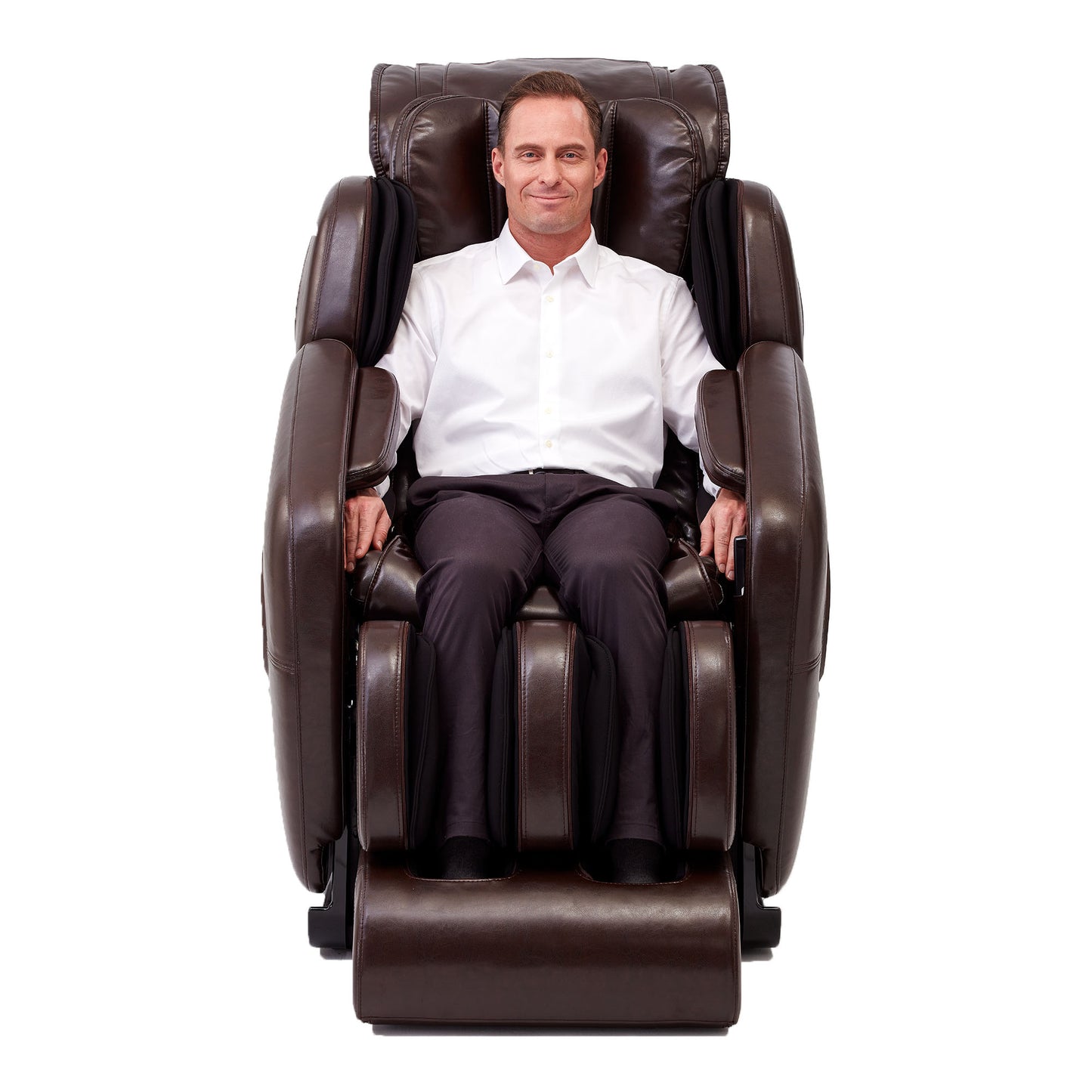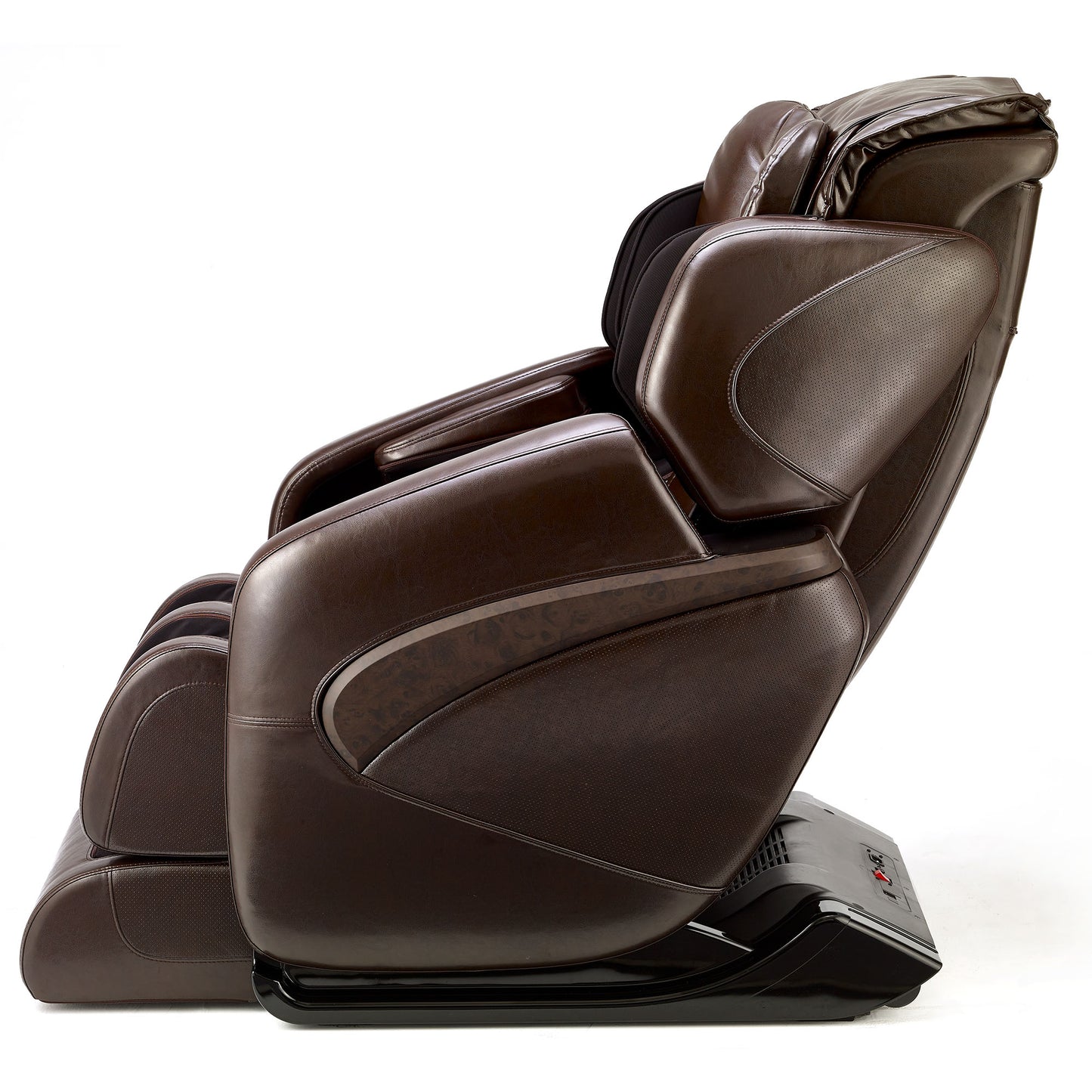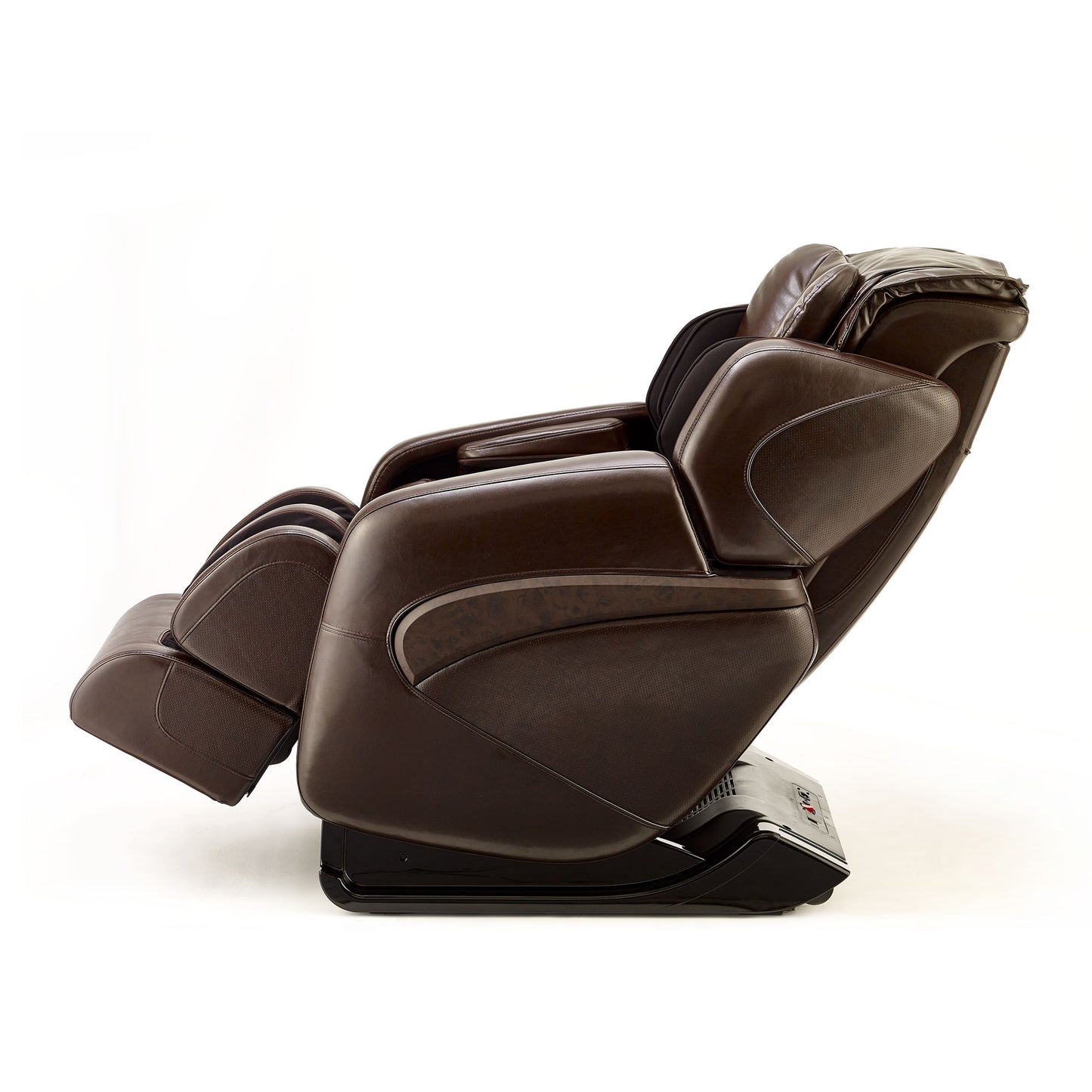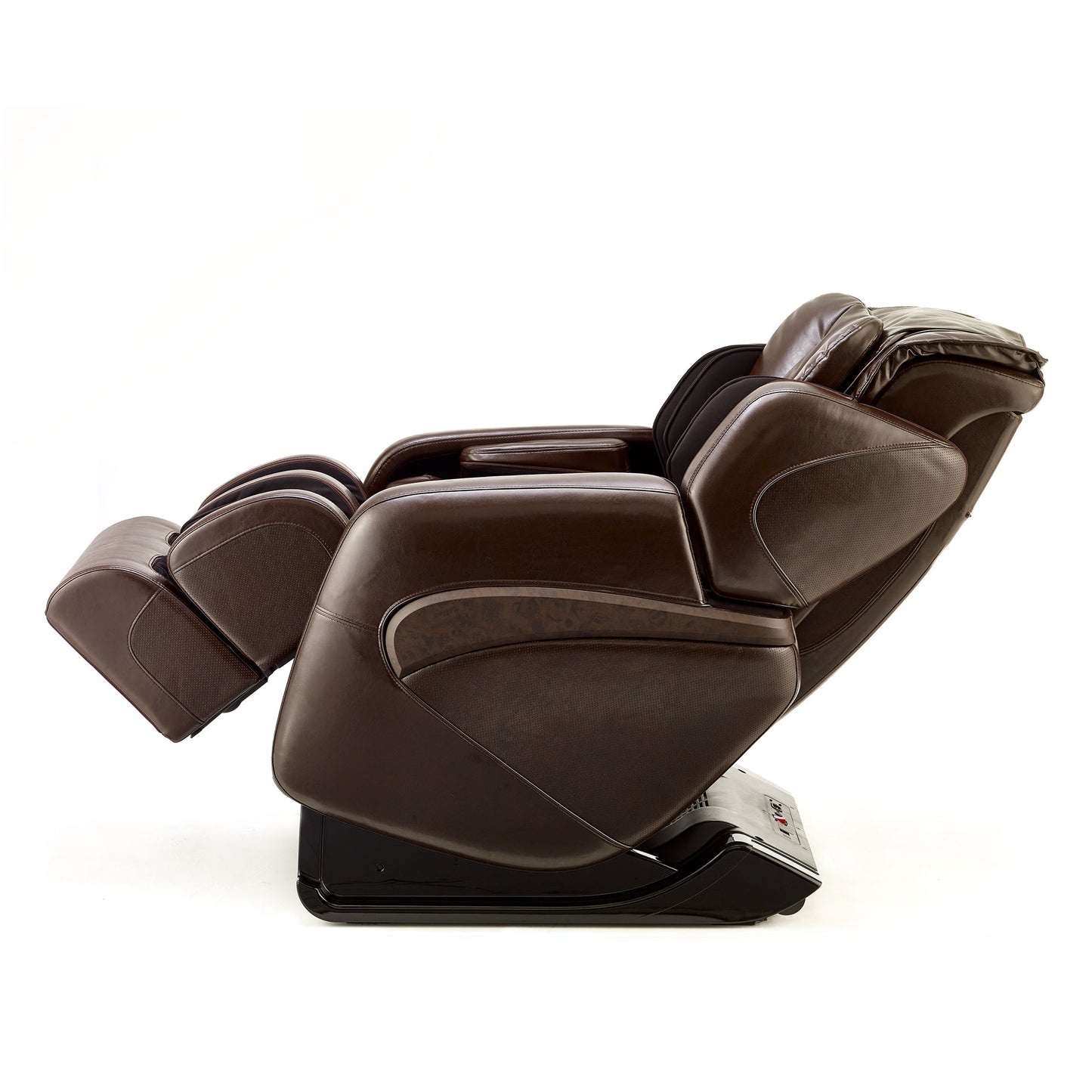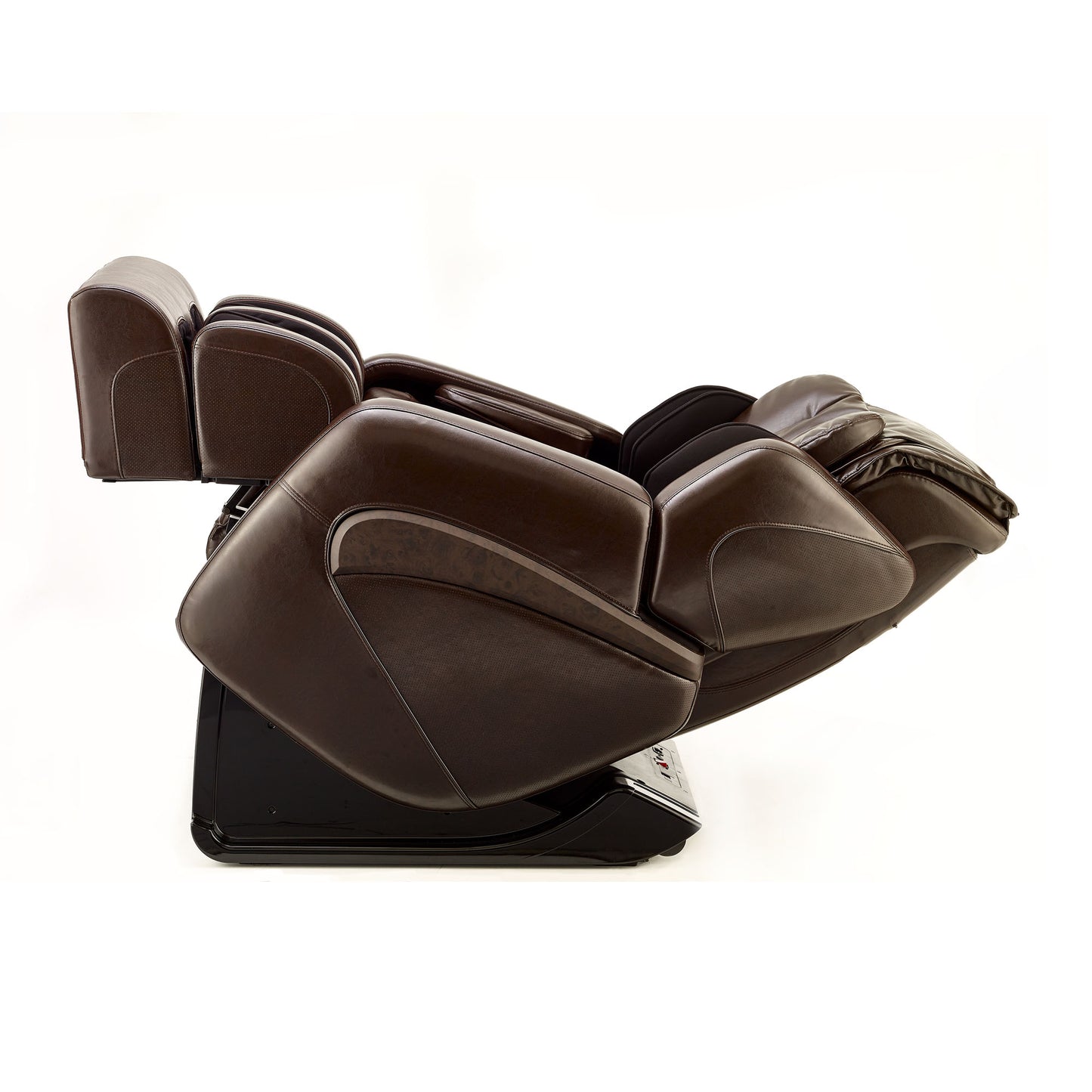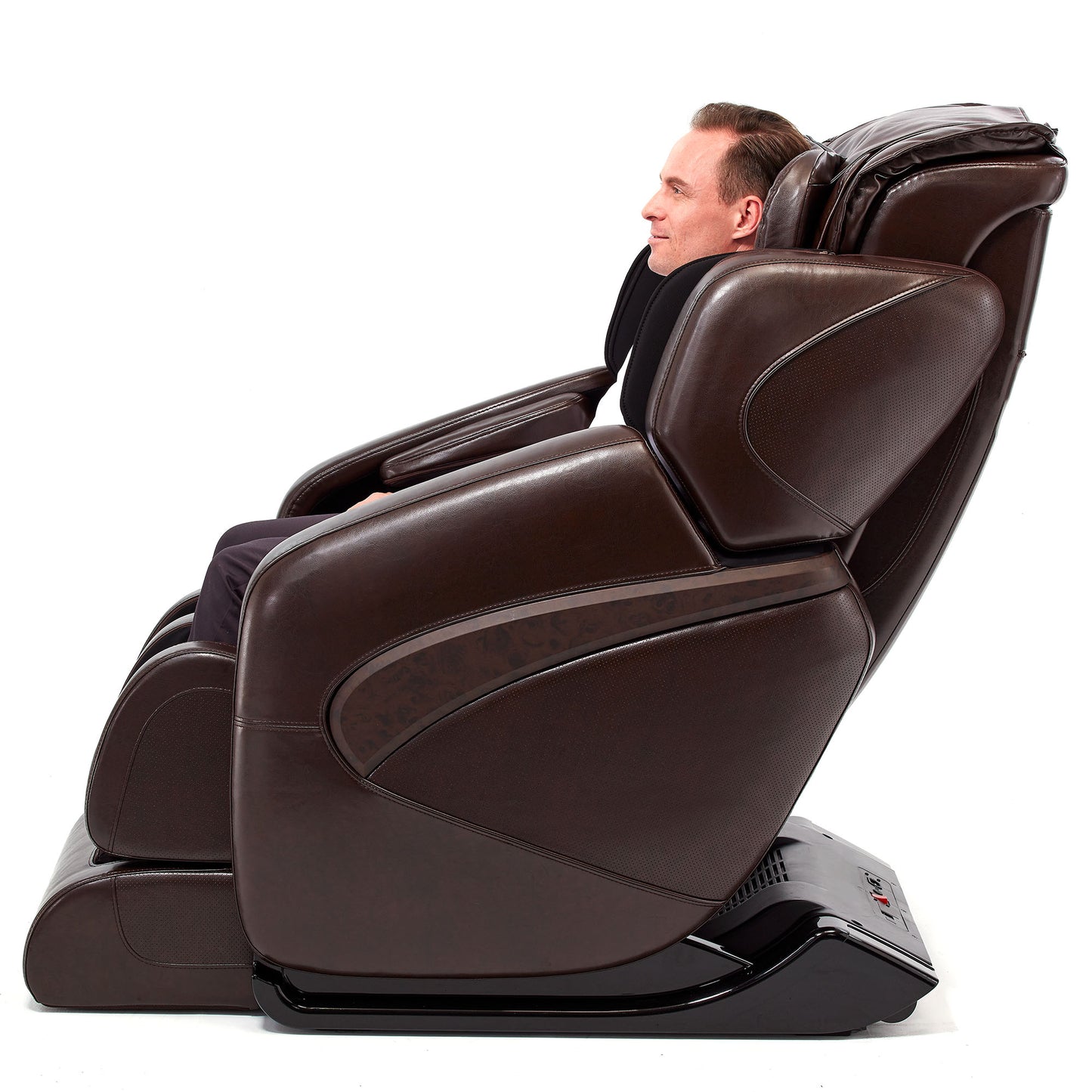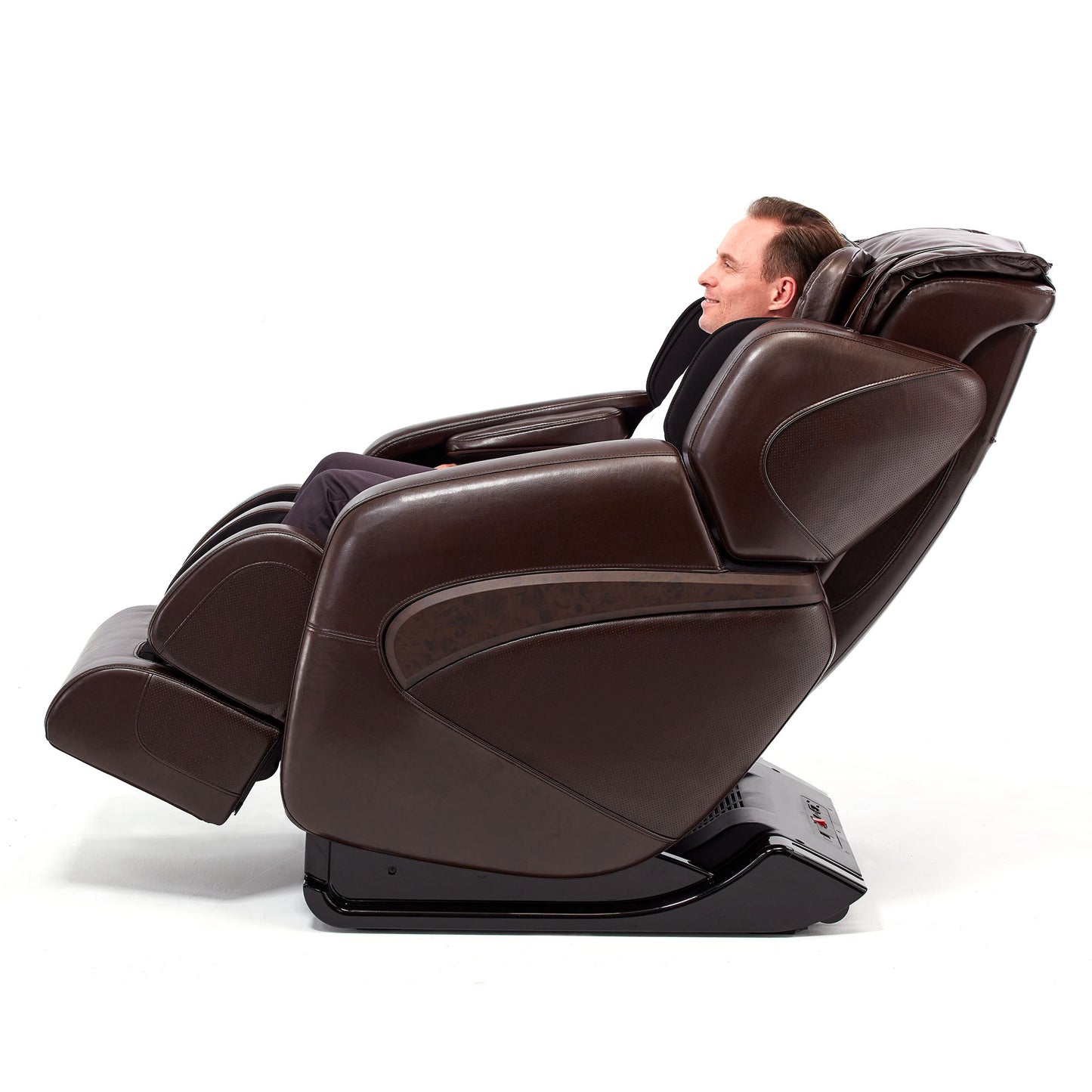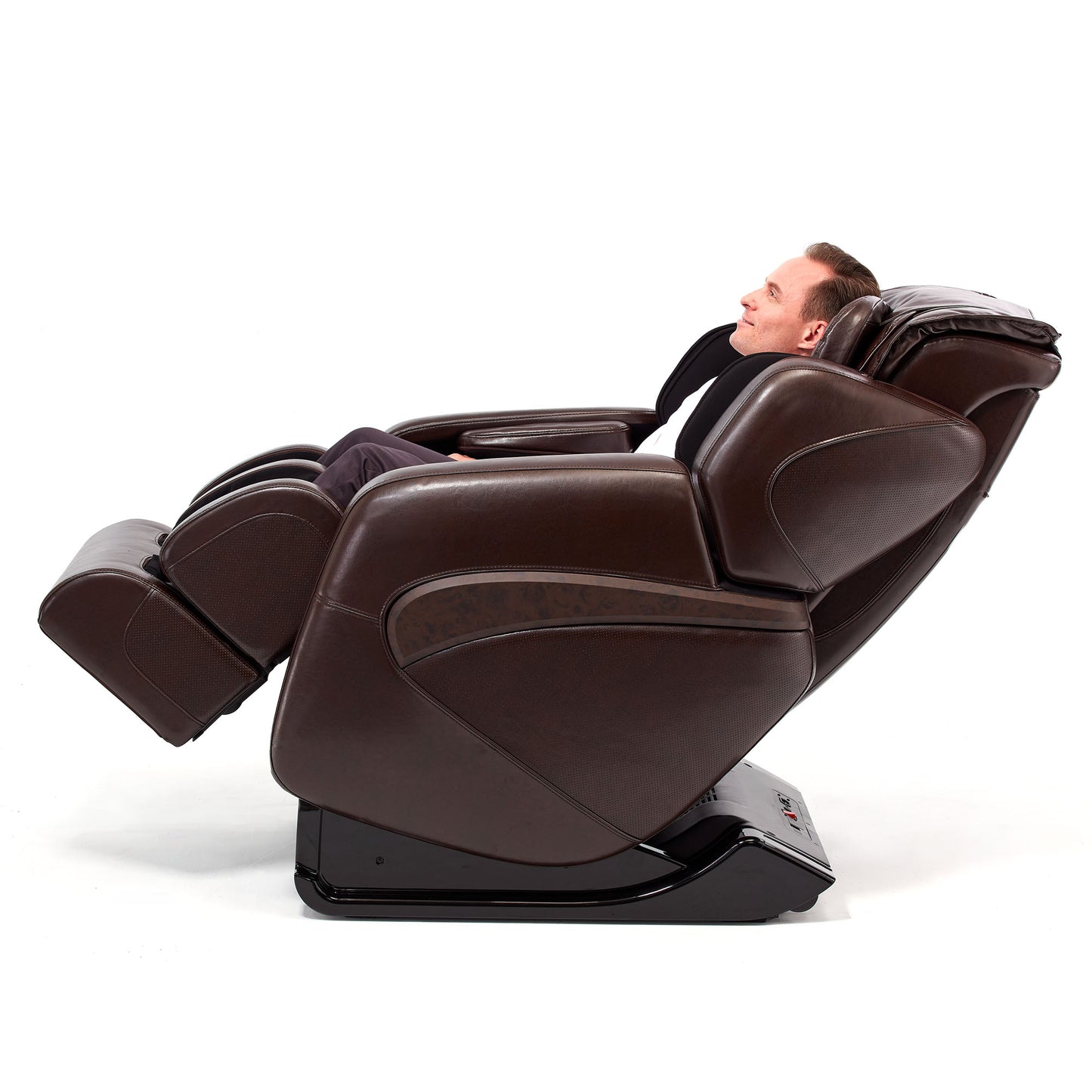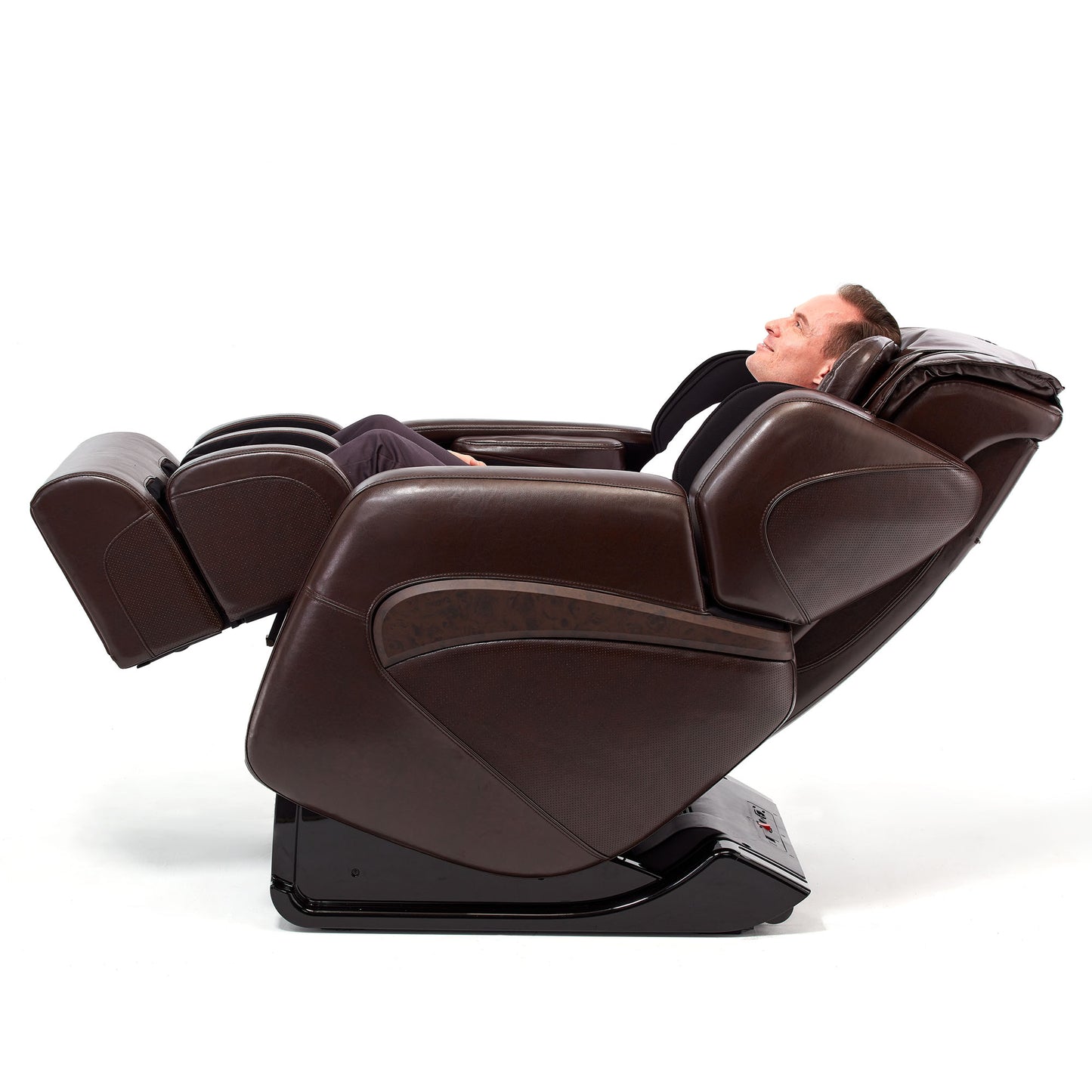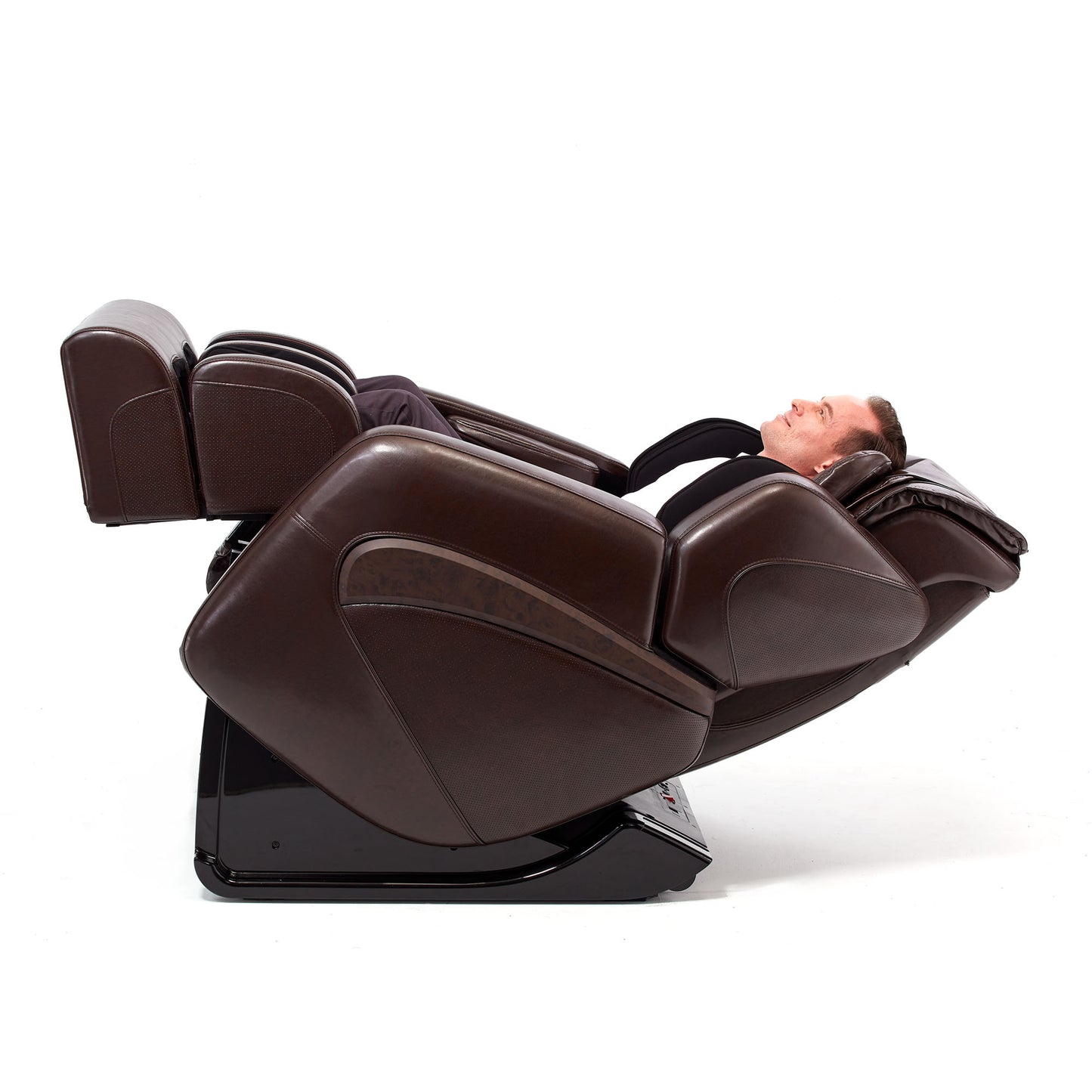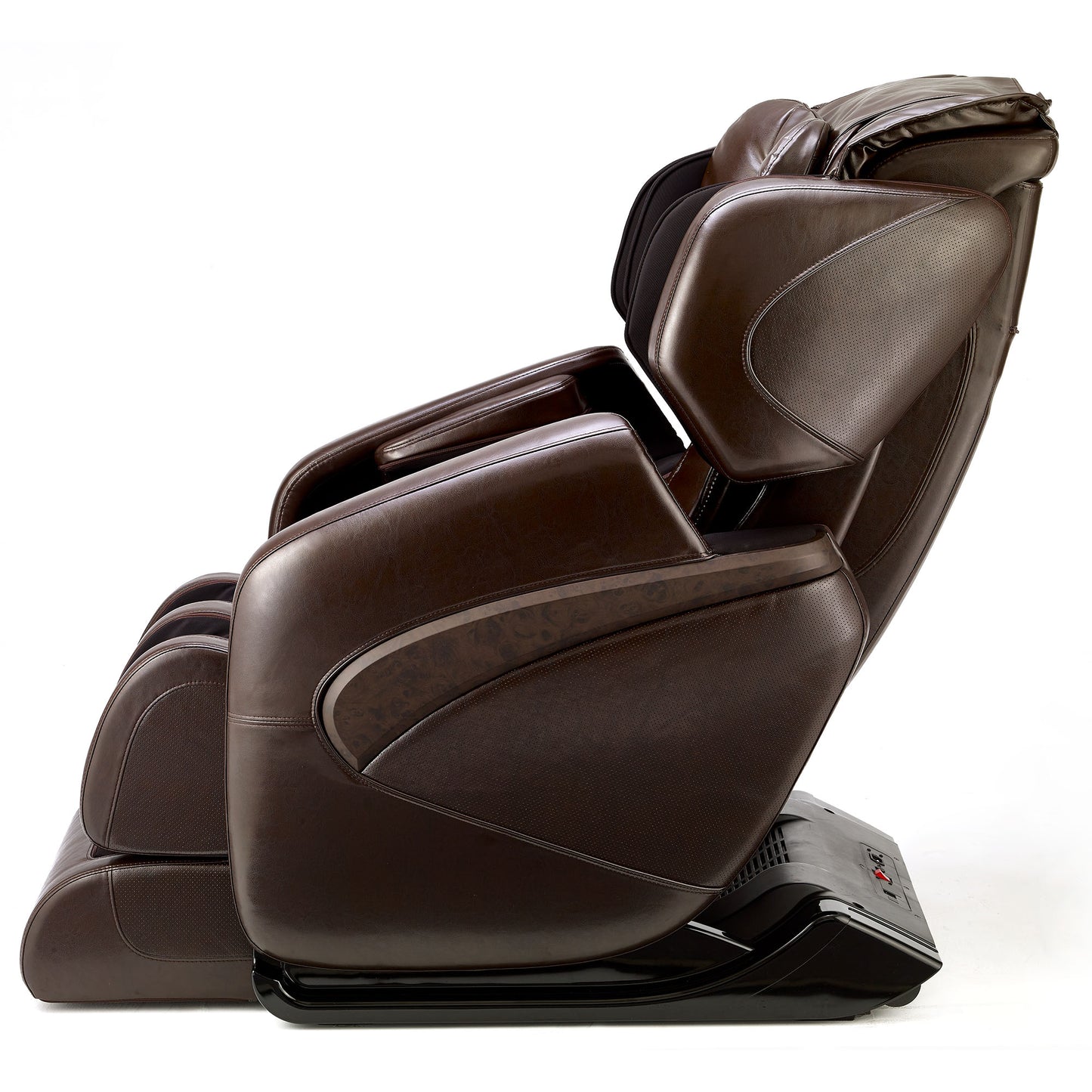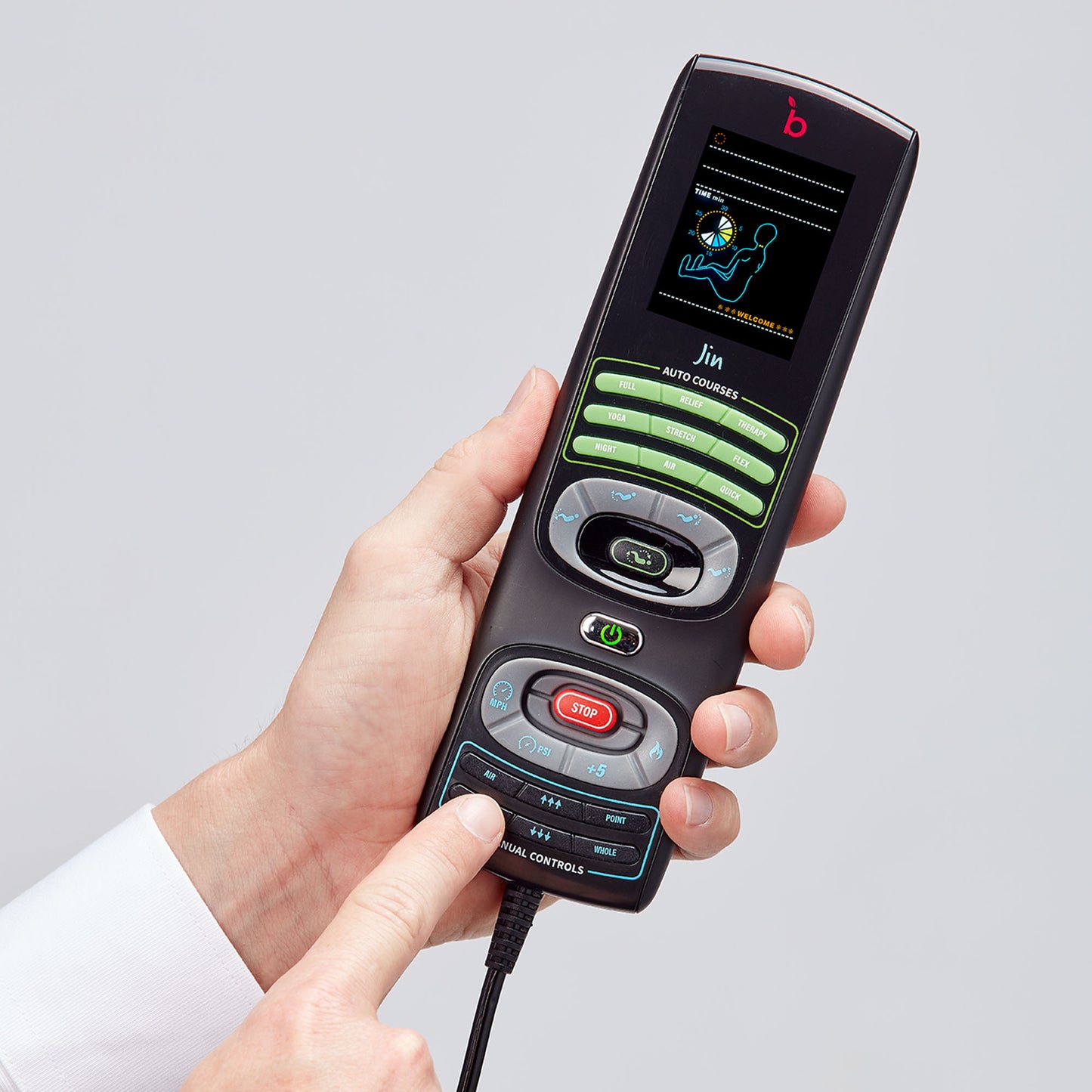 Inner Balance Jin Deluxe
Calf Shiatsu, Zero gravity
Key Features
4D Massage Rollers
Stretch Therapy
L-Track
Adjustable Shoulder Massage
Zero Gravity
42 Aribags
Highly Adjustable
9 Automatic Programs
Inner Balance Jin Deluxe L-Track Zero Gravity Massage Chair
The ​​Inner Balance Jin Deluxe massage chair is one of the top-rated massage chairs with a great combination of affordability and power-packed features. The key highlights of the chair massager include Shiatsu calf massage, L-track massage system, customization options, and zero gravity recline system. The Inner Balance Wellness Jin massage chair also has various adjustability functions to best fit all body shapes and sizes. Thanks to the number of customization options, the ​​Inner Balance Wellness Jin provides a full-body air massage experience to users. Simply get into the Inner Balance Jin chair at the end of a tiring day and get rejuvenated in no time.
Massage Chair
| | |
| --- | --- |
| Product Documents | N/A |
| Brand | N/A |
| Manufactured In | N/A |
| Recline Type | N/A |
| Leg-rest Extension | N/A |
| Zero Gravity | N/A |
| Upholstery Material | N/A |
Massage Roller
| | |
| --- | --- |
| Massage Track Type | N/A |
| Massage Track Length | N/A |
| Massage Roller Type | N/A |
| Adjustable Massage Speed | N/A |
| Adjustable Massage Strength | N/A |
| Adjustable Massage Width | N/A |
Air Massage
| | |
| --- | --- |
| Airbag Massage Coverage | N/A |
| Adjustable Airbag Strength | N/A |
| Airbags Count | N/A |
Features
| | |
| --- | --- |
| Body Scanning | N/A |
| Foot Massage | N/A |
| Manual Programs | N/A |
| Automatic Programs | N/A |
| Massage Methods | N/A |
| Pinpoint/Spot Massage | N/A |
| Heat Therapy | N/A |
| Stretching Program | N/A |
| Inversion | N/A |
| Memory Program | N/A |
| Ottoman Concealment | N/A |
| Auto Timer | N/A |
| Color Therapy | N/A |
Extras
| | |
| --- | --- |
| Controller | N/A |
| USB Recharger | N/A |
| Wireless Recharger | N/A |
| Music Player | N/A |
Specs
| | |
| --- | --- |
| Wall Clearance | N/A |
| User Height Range | N/A |
| User Weight Limit | N/A |
| Dimensions (H x W x L) | N/A |
| Reclined Dimensions (H x W x L | N/A |
| Chair Weight | N/A |
| Shipping Box Dimensions (H x W x L) | N/A |
| Shipping Total Weight | N/A |
Inner Balance Wellness 5 Year Limited Warranty
The Inner Balance Massage Chair Includes a 5 Year Limited Warranty.
The warranty covers the first year: In-home service, parts, labor and structural framework.
The second year: Parts and the structural framework.
The Third, fourth and fifth year: Only the structural framework of the chair.
Should you need any service, you can call Inner Balance Wellness Massage Chairs' customer service at 877-217-2862 or you can email them at service@ib-wellness.com.
You can click here to Download the Warranty
Shipping Options:
WonderMassageChairs.com is proud to offer free shipping within the contiguous United States on all of our massage chairs and products.
Free Standard Shipping: Wonder Massage Chairs Inc. Recommended
$0 Shipping fee
4-7 Business Days - Expected Shipping Time
Curbside Delivery – Delivered to your ground floor entryway or garage.

Note: For customers residing on the 2nd floor or higher without additional manpower for help, White Glove Delivery (See below) might be a recommended option.

Minimal Assembly Required – By following the massage chair manual and its basic instructions, the massage chairs should be fairly simple to assemble. The assembly usually includes attaching air hoses, the arms and ottoman. The average assembly time is about ½ hour – 1 ½ hours depending on the complexity of the massage chair.
For assembly assistance, feel free to contact us at 845-232-0999
White Glove Delivery: Delivered and Installed to Room of Choice
$349 Shipping Fee*
10-14 Business Days- Expected Shipping Time
Delivery, Full Assembly and Complete Installation in preferred room/spot of house

Relax and Stretch those muscles as you watch your massage chair get ready to give you your very first soothing massage!

Concierge Delivery Service – Delivery date and time is coordinated to best fit your schedule
*In Homes/ Apt. Buildings without an elevator, an additional fee of $150 per floor might apply.
Order Confirmation and Tracking
Upon placement of your order, you should receive an e-mail from Wonder Massage Chairs INC. confirming your purchase.  This indicates that your order has been received in our system and your credit card has been pre-authorized for the purchase.  Once your order is received, we reach out to our suppliers to confirm its stock and availability for immediate shipment. We will process the charges to capture payment of your order and submit it in a prompt manner. Should your item be on backorder or unavailable, we will void the pre-authorization and reach out to you via e-mail. 
Order Shipment:
Once your order has been processed, it will ship approximately within 1-3 business days and be delivered about 7-14 business days from the date of your order.
For your peace of mind and convenience, we will send you an email with the tracking information within 24 hours of the order's leave of the warehouse. If you do not receive any tracking info form us within six business days of your order's placement, feel free to follow up with us at support@wondermassagechairs.com or call 845.232.0999.
Good Massage
I had been considering a massage chair for while but didn't need something super expensive and I didn't want something cheap and low quality, this chair looks like all the expensive $6,000 chairs I tried (and feels about the same) but it's half the price. This chair is sharp looking, packed with features, and offers a great massage.
Great Price!
If you are looking for an amazing massage chair at the an afordable price, then Jin 2.0 should be your selection. It is awesome. My family members argue who gets to use the chair the most... It has 6 auto programs; however you can customize a massage to fit your personal desires. The 6 programed massages provide great, ready to go options. There are air cushions for your calves, arms and shoulders and the remote offers a button where the power level can be adjusted down to your comfort level. Zero gravity position available and in addition you can adjust to almost any degree for your body and also adjustments for your legs. The Bluetooth is excellent. There is a similar unit on the market that does not offer Bluetooth. If your wnat to find just a cushy recliner, this massage chair is not it. It took me a number of massages to understand the various options available for the chair. Sometimes I create my own personal combinations. Unless you want to spend at least twice the money for higher end massage chair, the Jin 2.0 is the right one for an incredible massage chair at the right price.
Best Chair!!!
I have a massage therapist and I get massages regularly, LOL, but I thought why not save a bunch of time and money and have this chair in my house, it is waiting for me 24/7... Turns out I was right - this the best money I ever spent. It is so relaxing, and especially on the heat setting can out me to sleep when I'm having a hard time sleeping at night. Highly recommend!
Nicer Than Expected
You never know what you'll get when you order something online, this chair was way nicer looking than I expected!
FULL BODY MASSAGE
This full body massage from head to toe, is the best! The L track hit every curve the way it should. Not too strong and not too soft. My Husband really likes the foot rollers after he takes off his work boots.
Inner Balance Jin Deluxe L-Track Zero Gravity Massage Chair Features
Ergonomically Designed L-Track System
The Inner Balance Jin Deluxe back massage chair flaunts an ergonomic L-shaped massage track as its key highlight. The L-Track measures 50-inches on this vibrating massage chair. This means that the track reaches from the neck down the back, and under the glutes. The automatic body scan on the chair senses the pressure points and uses the quad-roller to deliver a therapeutic massage along the 50-inch L-shaped track.
Shiatsu Calf Massage System
There are not many stationary massage chairs offering rollers in the calf region. The Inner Balance Jin Deluxe massage armchair features a roller on the back of the calf to reduce pain and boost circulation. The airbags positioned in the ottoman gently grab the calves while the roller works its magic, for a great experience.
Air Compression Massage System
Speaking of airbags, the Inner Balance Jin Deluxe has 42 of them placed in the shoulder, arms, hips, thighs, calves, and feet areas. The airbags use a method called Pulse Air Massage, where the bags deflate and inflate rhythmically to activate muscle fibers and boost circulation. This, in turn, relaxes the body and prepares it for a deeper massage.
Nine Auto Massage Programs
The Inner Balance Jin Deluxe massage chair is equipped with nine automated massage programs for the convenience of users. These include Full, Therapy, Comfort, Yoga, Flex, Stretching, Air, Fast, and Sleep programs. These programs can be selected based on the mood and the level of tiredness of the user.
Three-stage Zero Gravity Recline
The Inner Balance Wellness Jin Massage Chair with zero gravity comes with three levels of zero gravity recline. The zero-gravity position was developed by NASA to alleviate the spinal tension of astronauts during the takeoff. This position has now been adopted by massage chairs for improved circulation, reduced pressure, enhanced contact, and extreme comfort. This Inner Balance massage chair reclines from 115 to 160 degrees, and the levels can be cycled at the press of a button.
Infrared Heat Therapy
Heat therapy is known for soothing tensed muscles and making them malleable for massage. The Inner Balance Wellness Jin Deluxe massage chair is one of the best heat and massage chairs. It offers heating modules in the back, forearms, and calves region for maximum effect. This enhances the overall massage experience and reduces all sorts of pains and aches.
Customizability
Not everyone might enjoy a deep massage and similarly many might not be comfortable with a light massage. A good massage chair lets users customize the massage mode just the way they want it. The Inner Balance Wellness Jin massage chair lets users adjust the intensity of airbags as well as the speed and width of the massage rollers. This way they can ensure a perfect massage based on their body type and desire.
Adjustable Foot Rest and Power Recline
The Inner Balance Wellness Jin Deluxe chair massager features a single-touch button to mechanically recline the chair. Additionally, the ottoman is also lifted to place the user in the optimal position for the massage. Moreover, users can adjust the footrest up to 6 inches for a comfortable fit in the chair.
Adjustable Shoulder Height
Speaking of the comfortable fit, most massage chairs feature immovable shoulder airbags, which causes issues for taller individuals. The Inner Balance Wellness Jin Deluxe has an adjustable shoulder airbags portion, which allows it to fit any individual from 5 feet to 6.5 feet of height.
Convenient Remote Control
The Inner Balance Wellness Jin Deluxe chair massager comes with an intuitive LCD remote controller with easy-to-use controls. The LCD of the controller shows the function and feature currently in use during the massage cycle.