WeTakeCare
Svago Lite (SV200) Zero Gravity Recliner

Availability: 10 in stock

Free Shipping! All The Time. On All Orders!

Estimated Arrival: Between Nov 30 and Dec 02. United States
Sale price

$1,399.00

Regular price

$1,699.00

You save:

18%

Unit price

per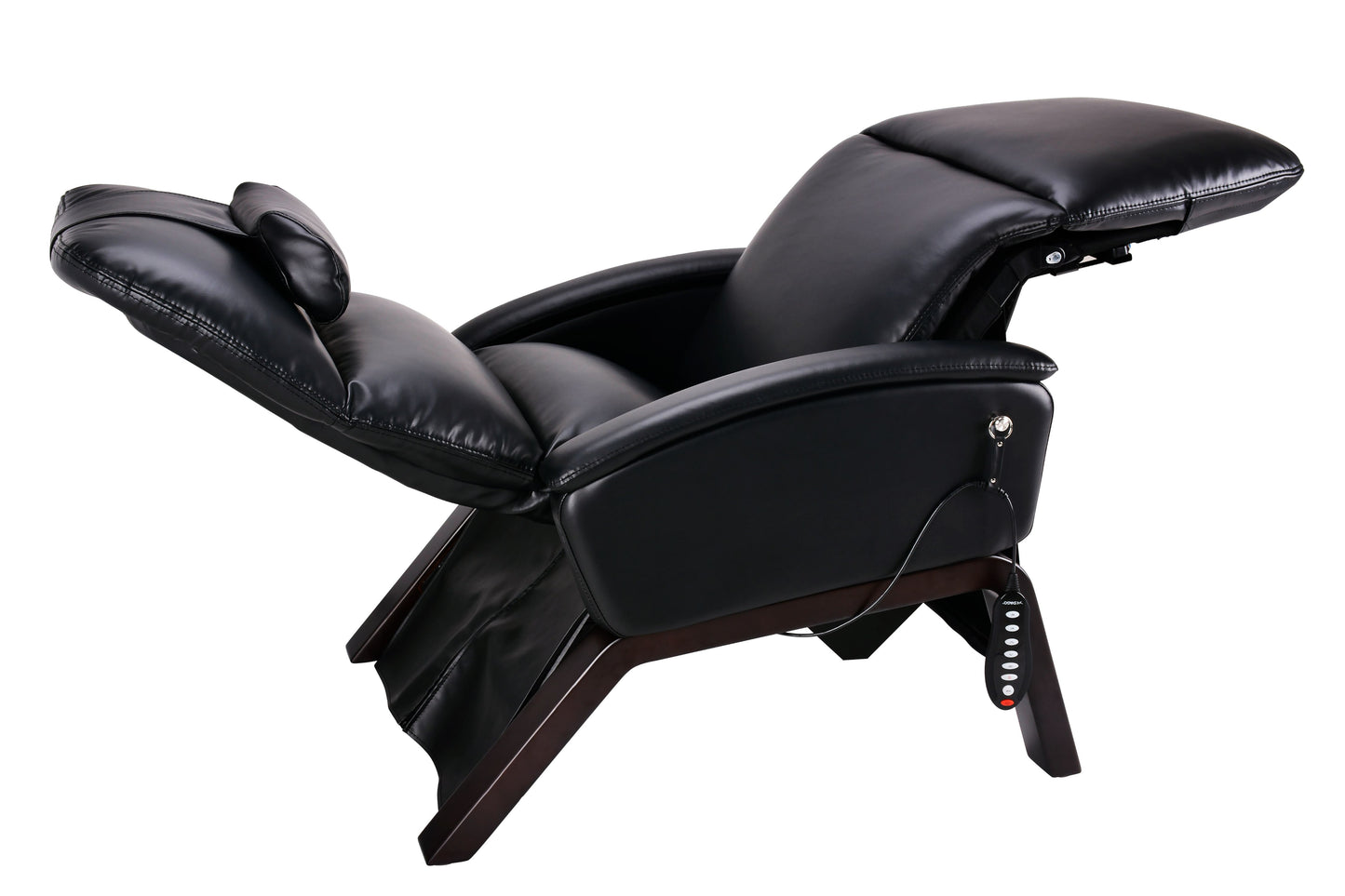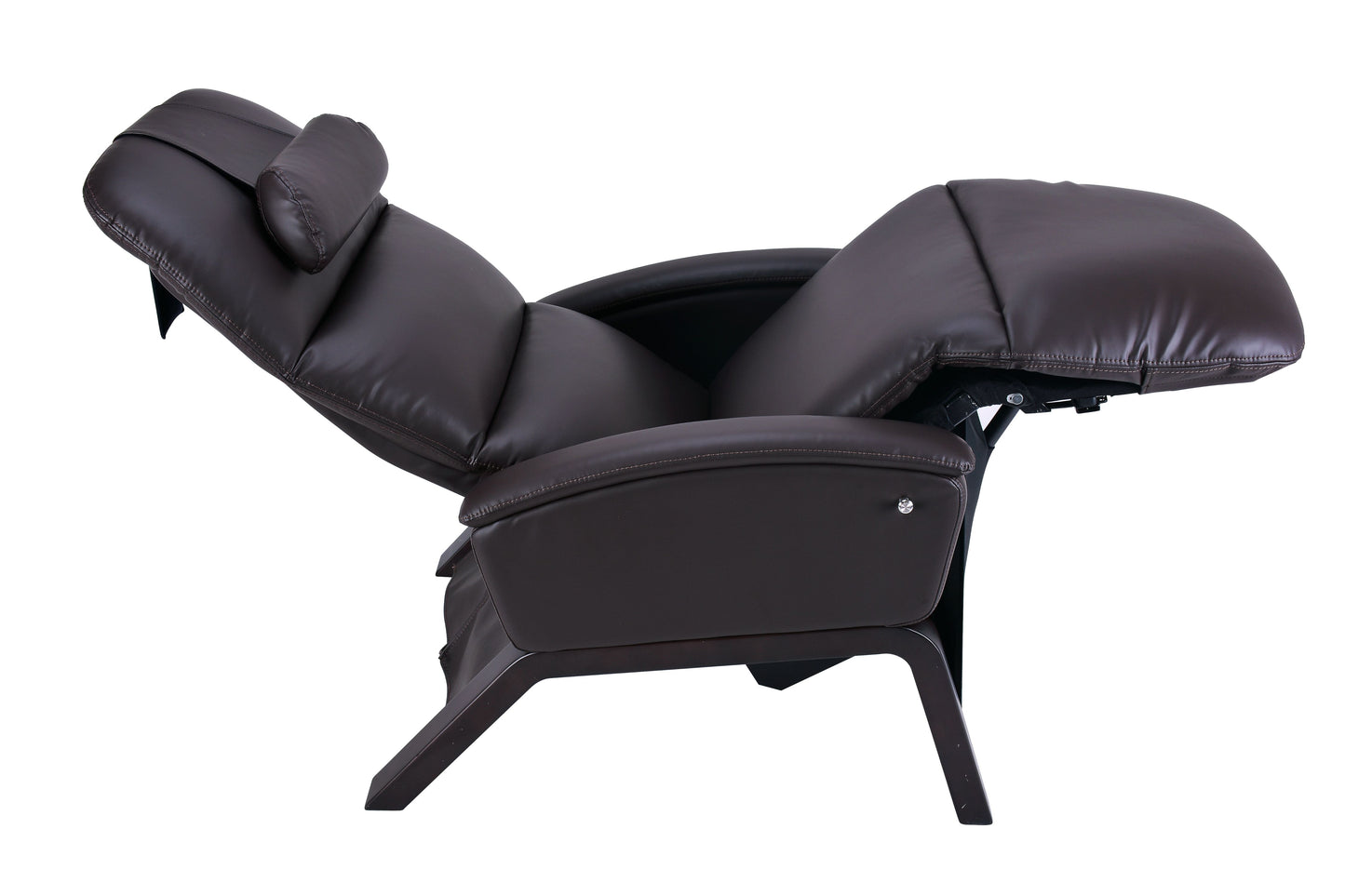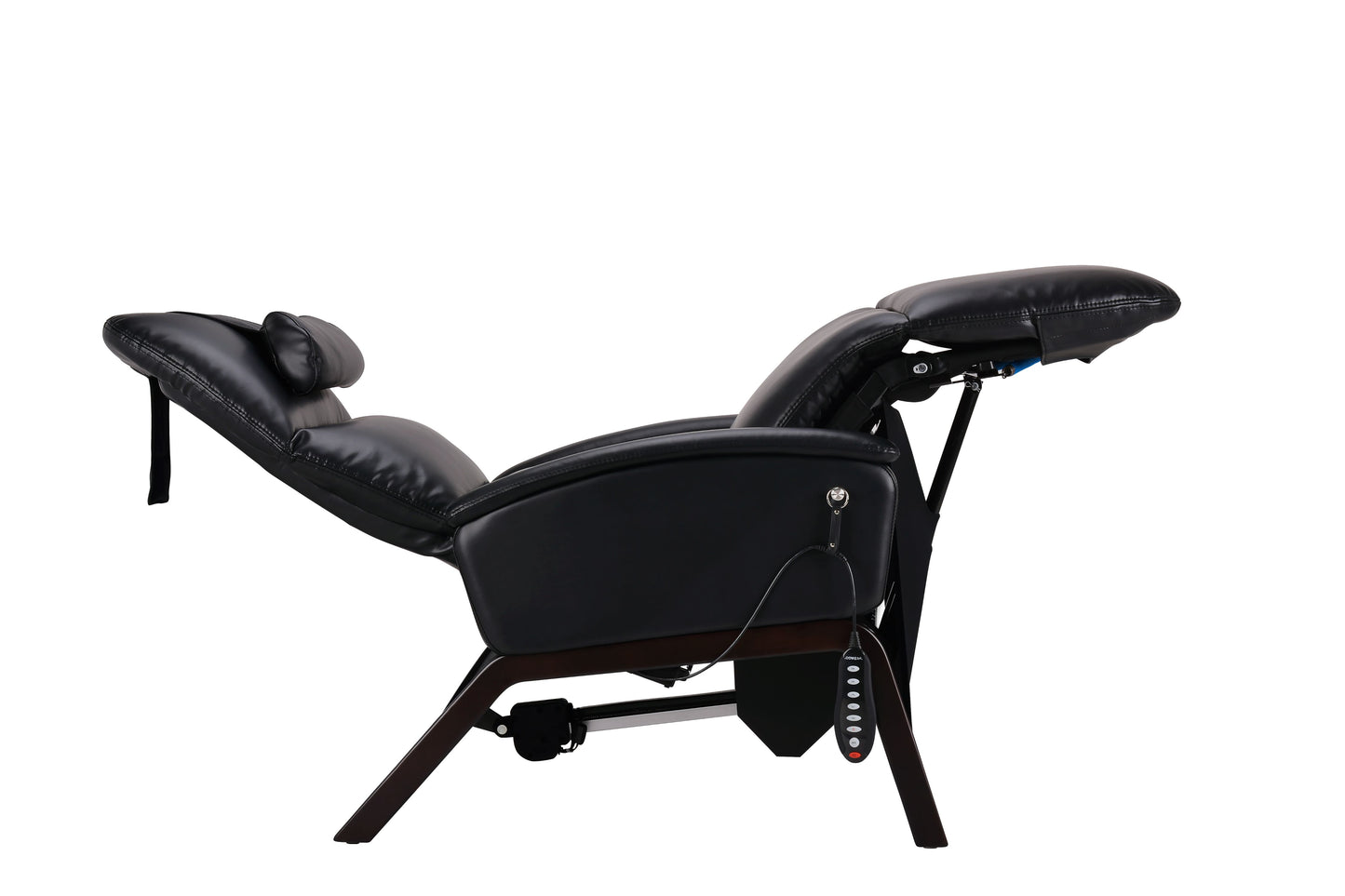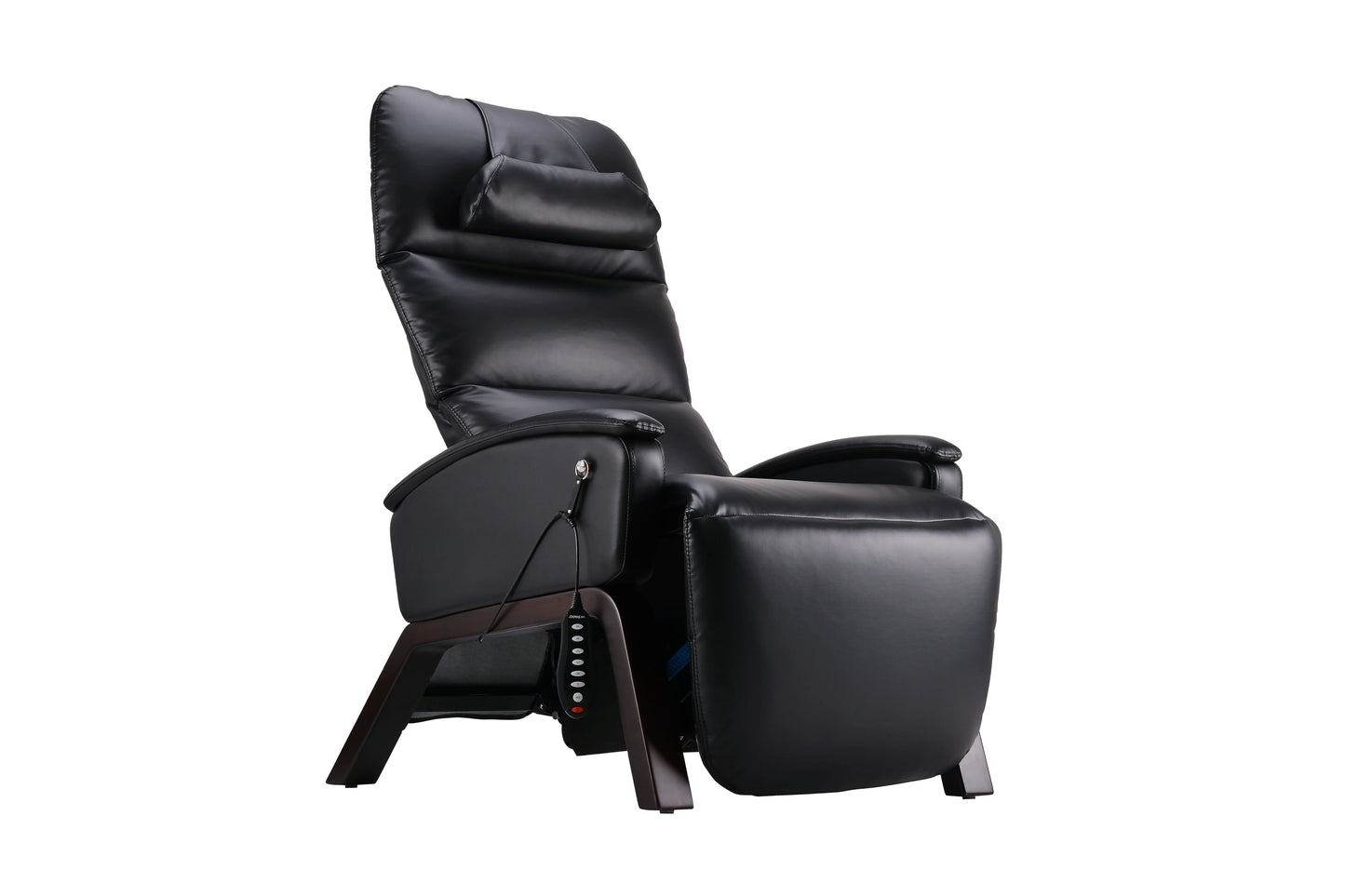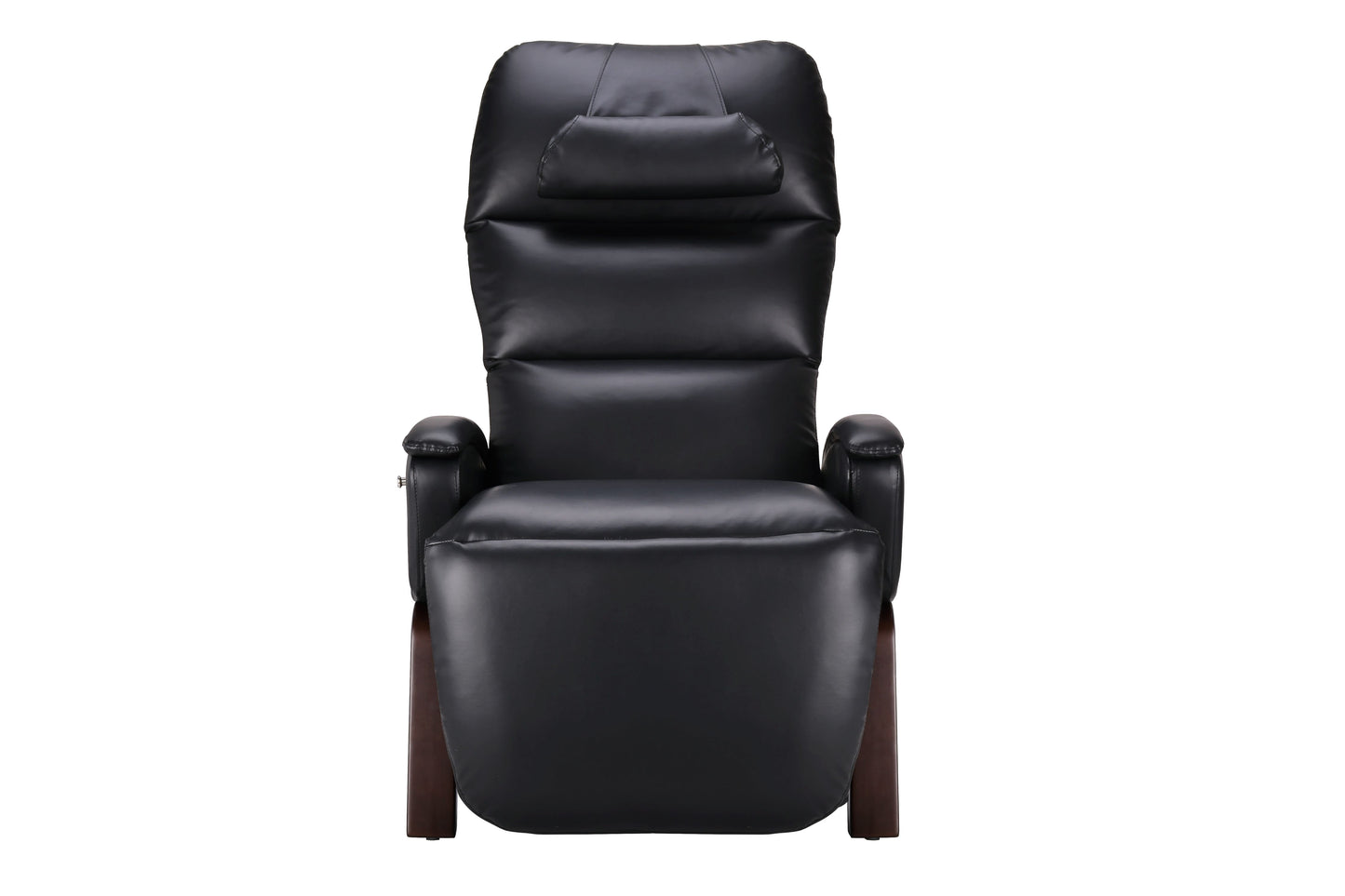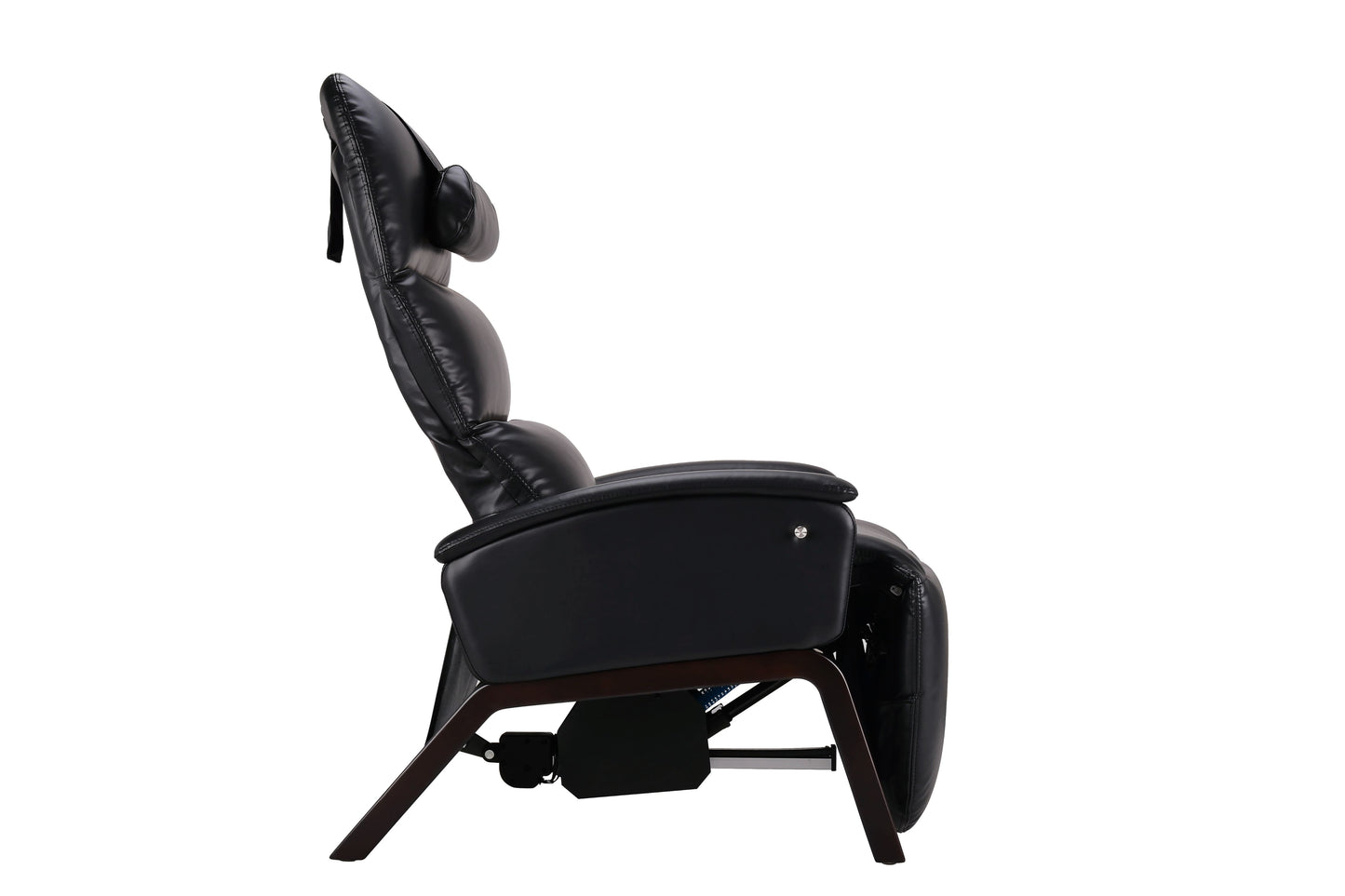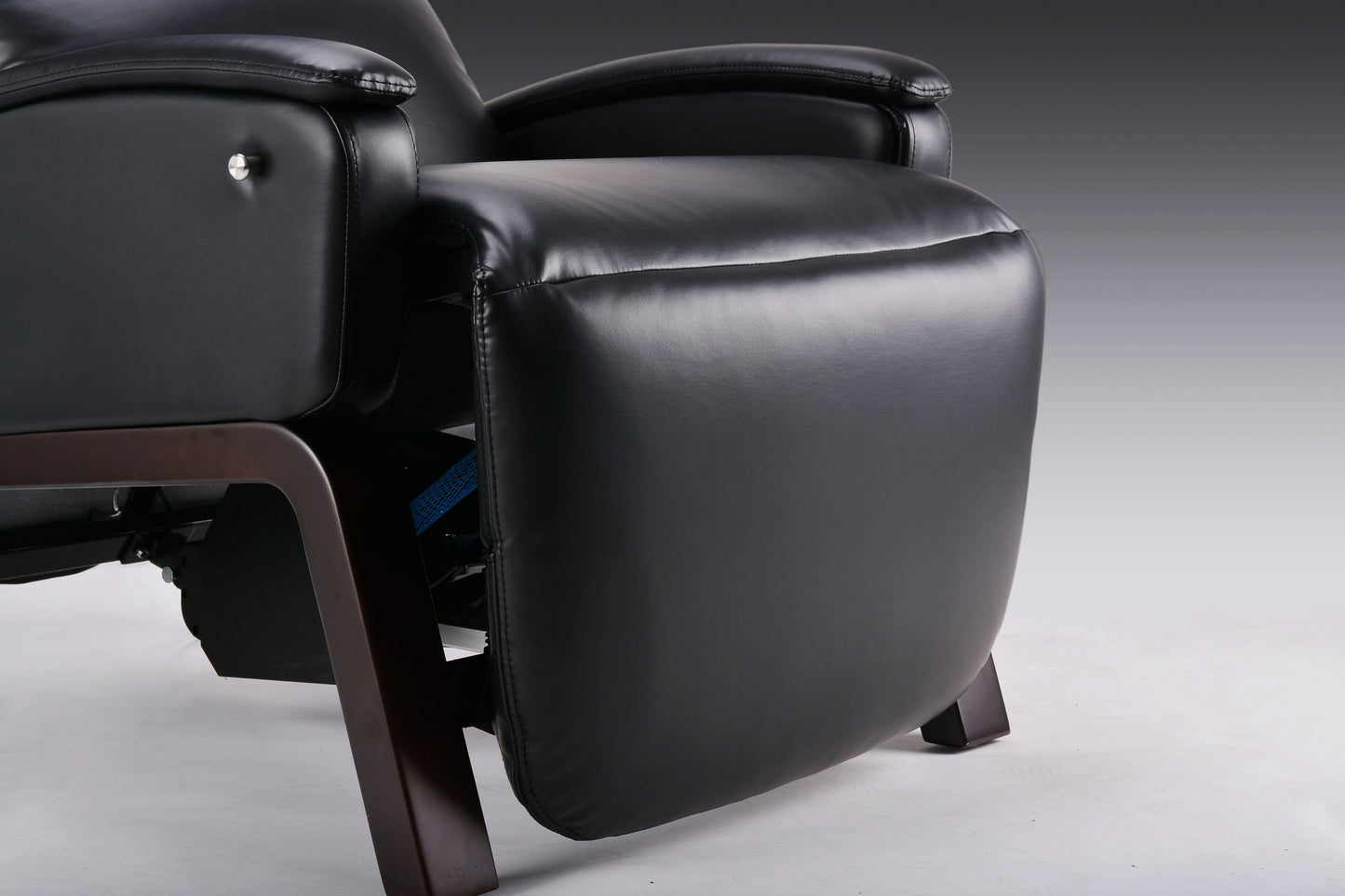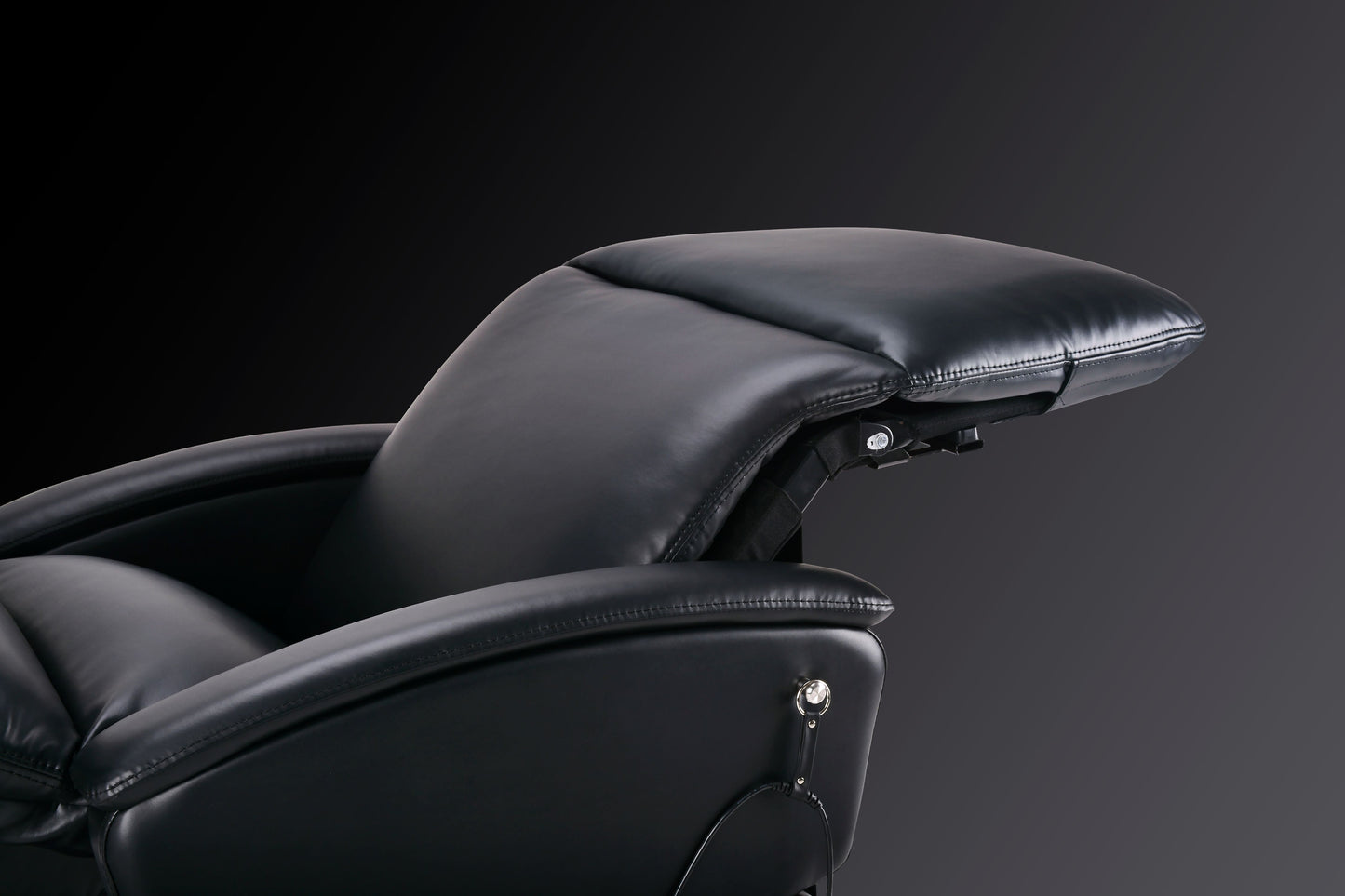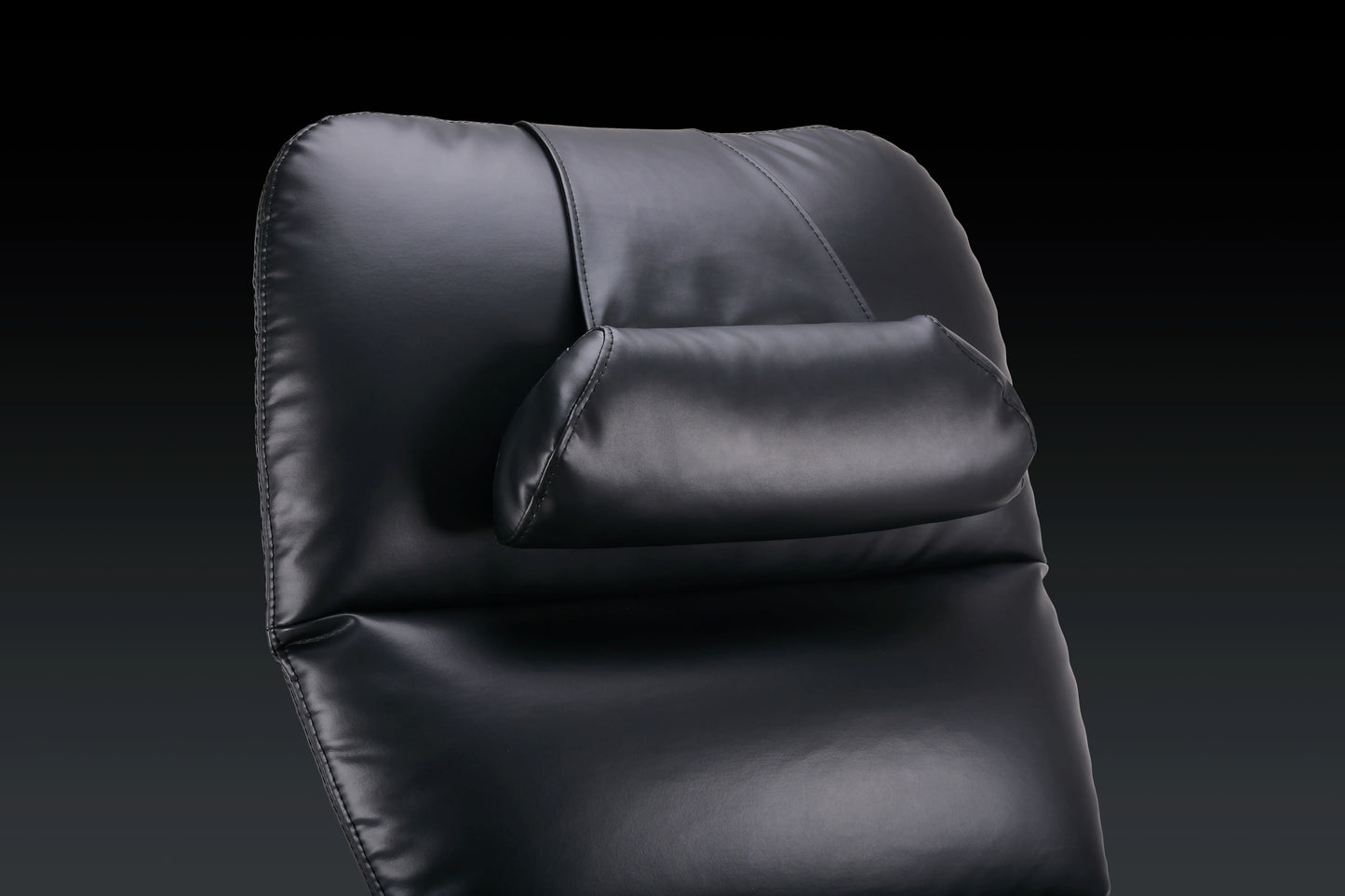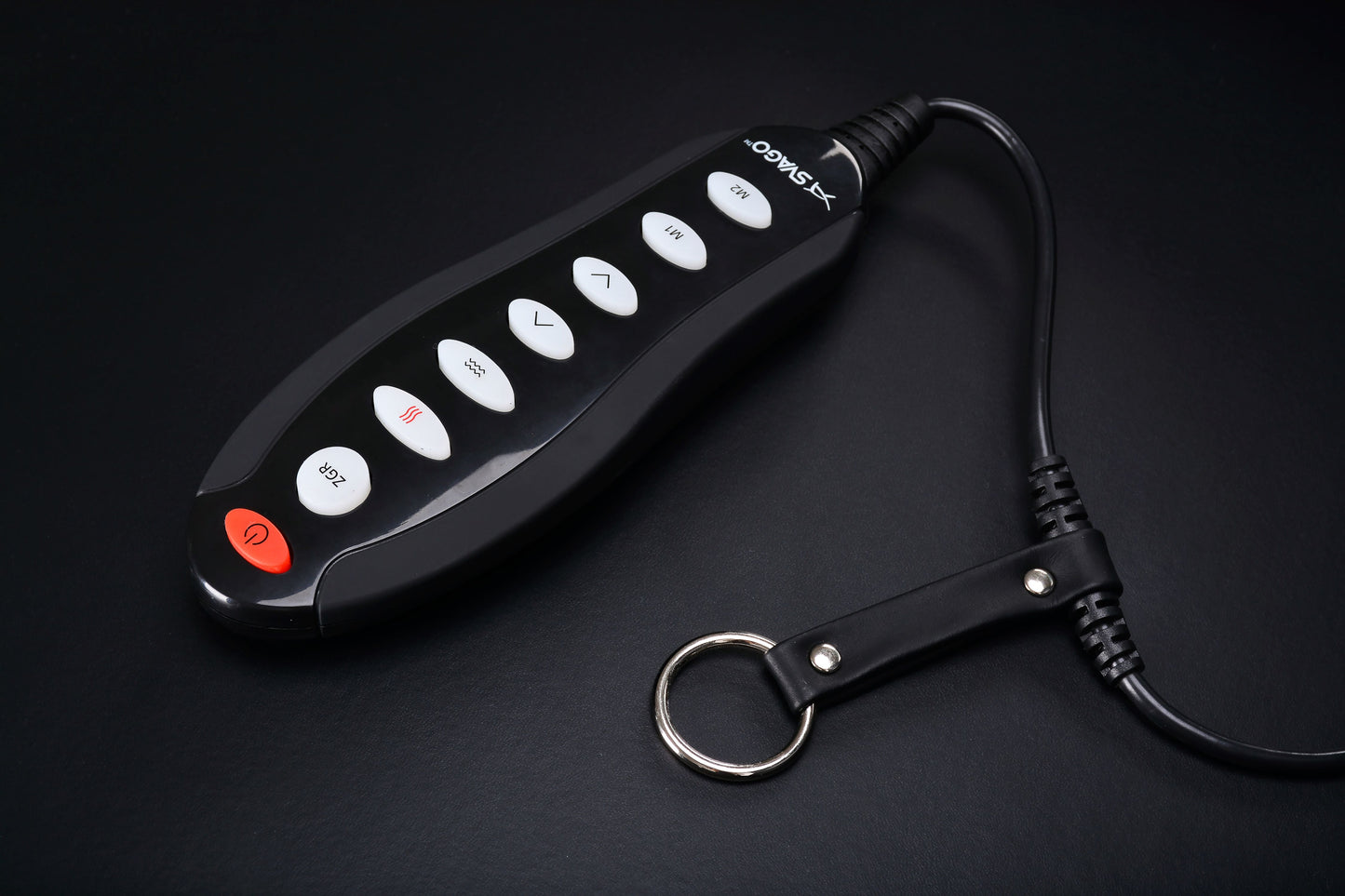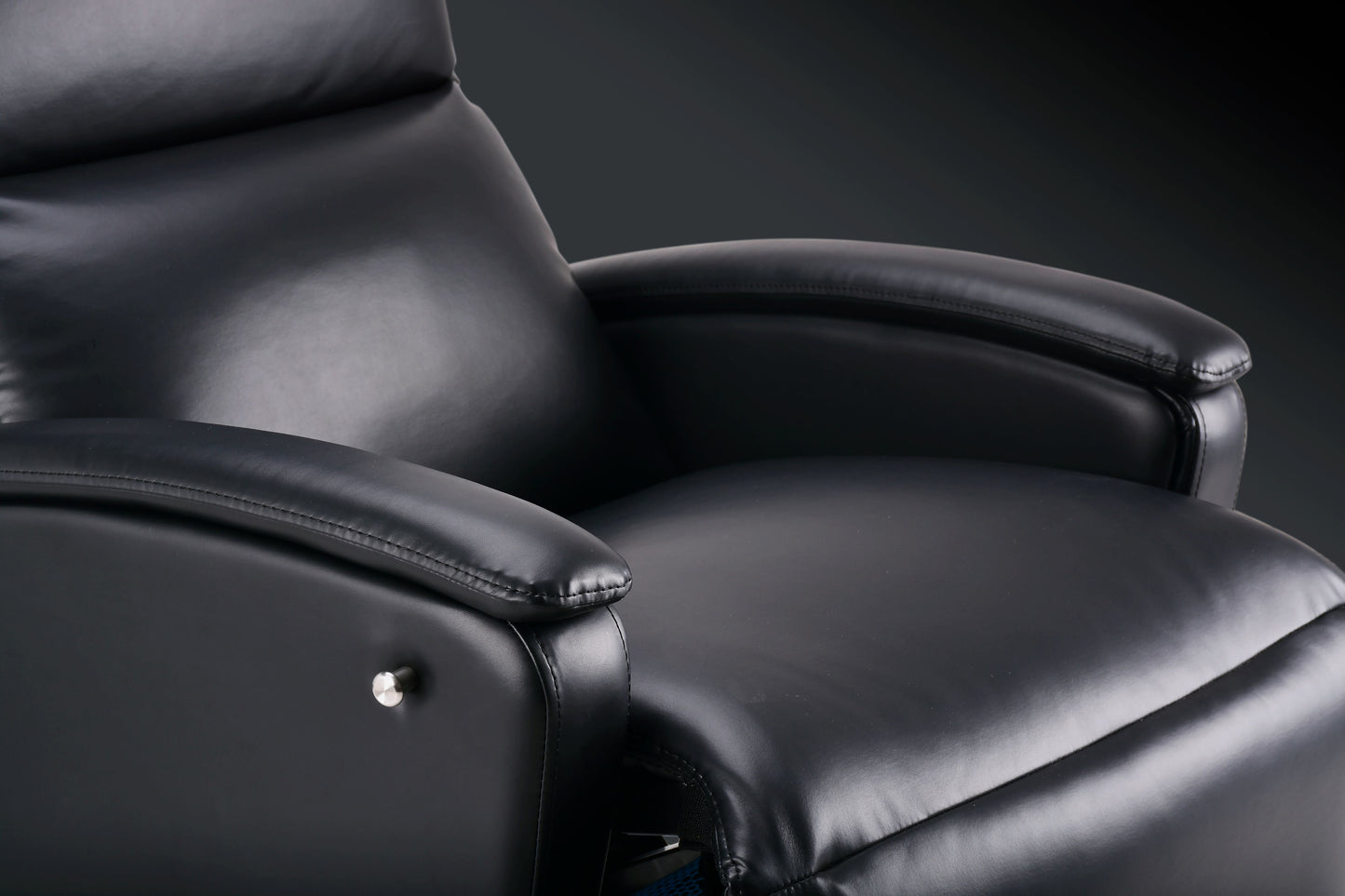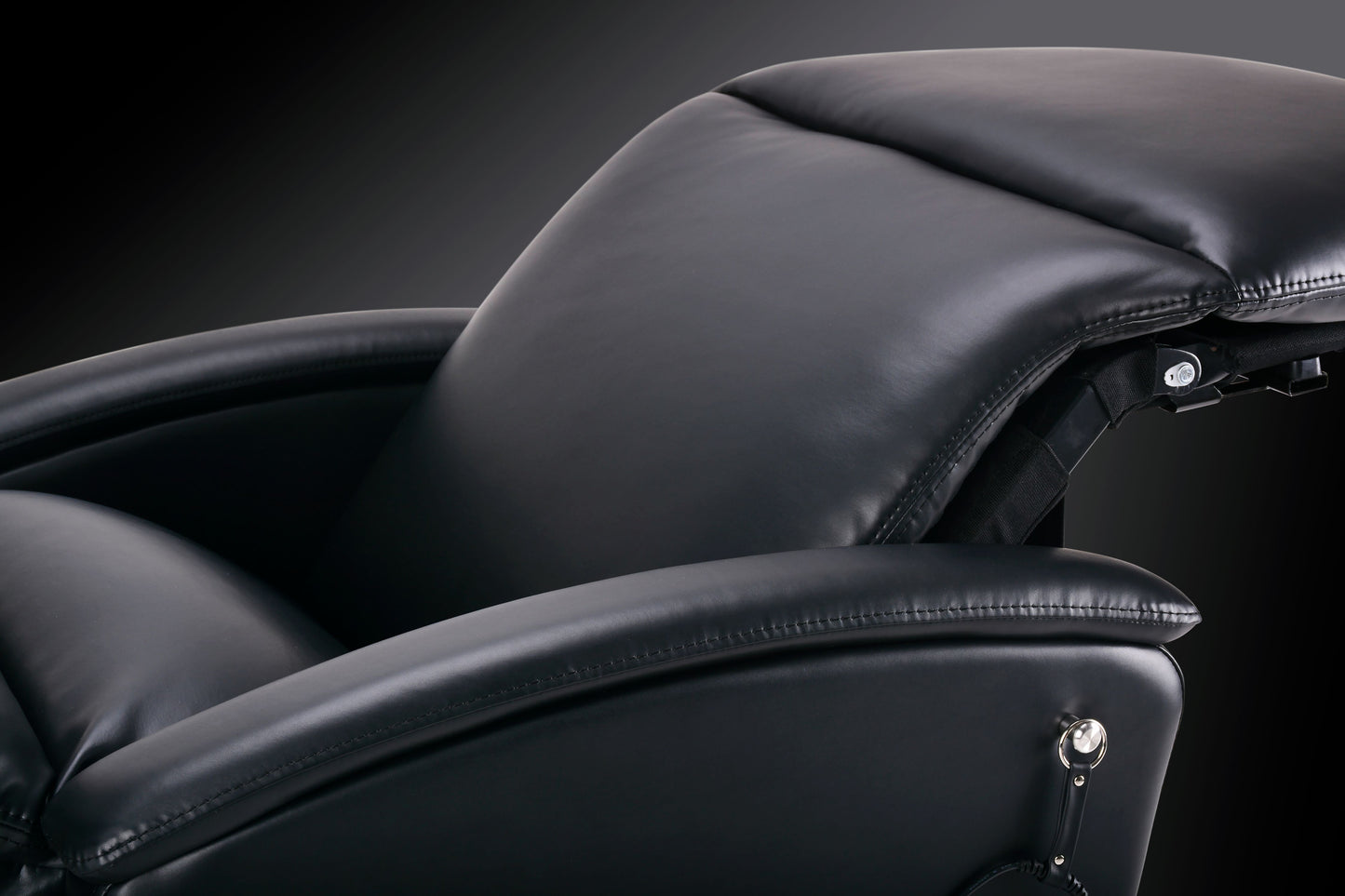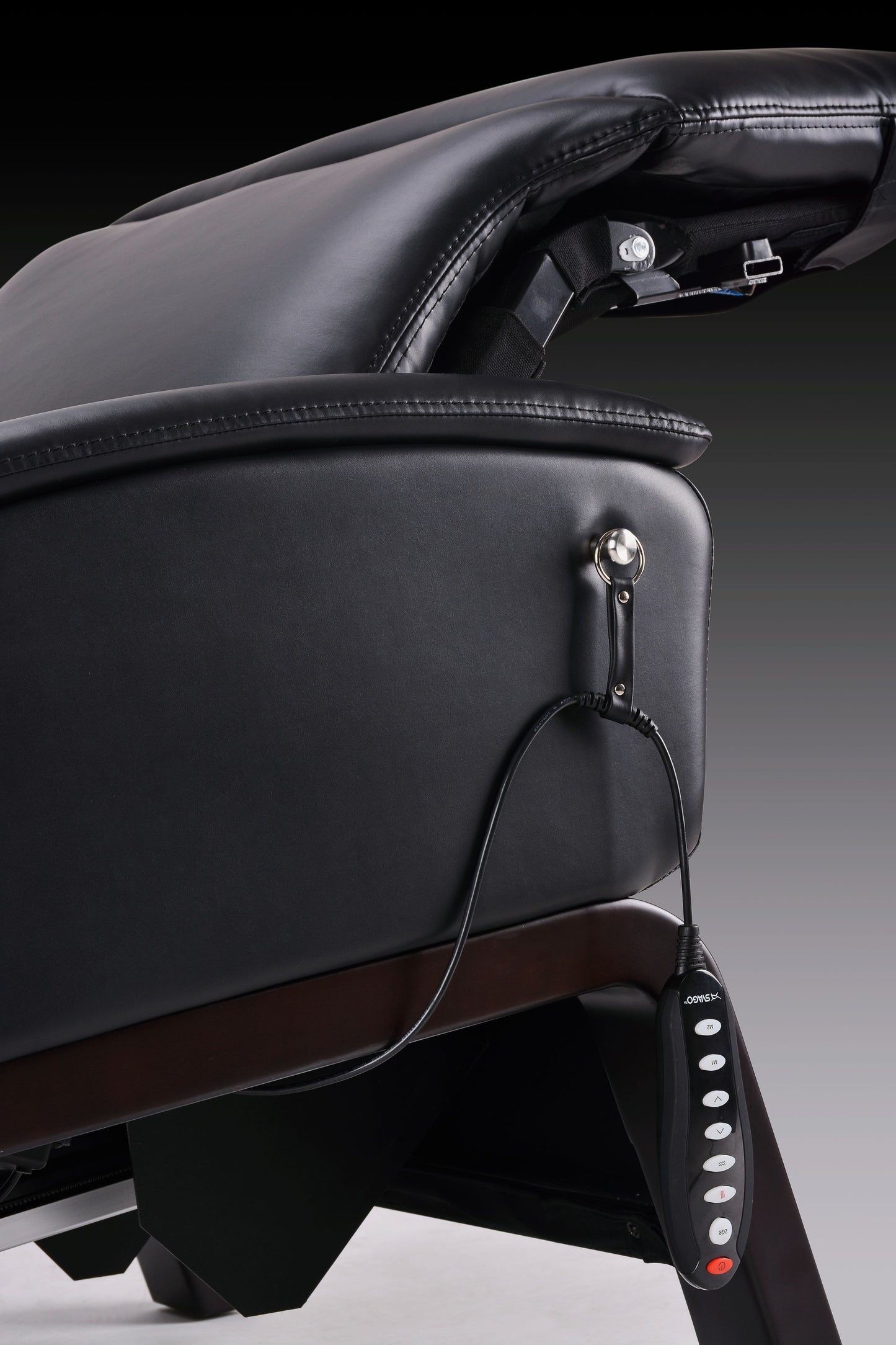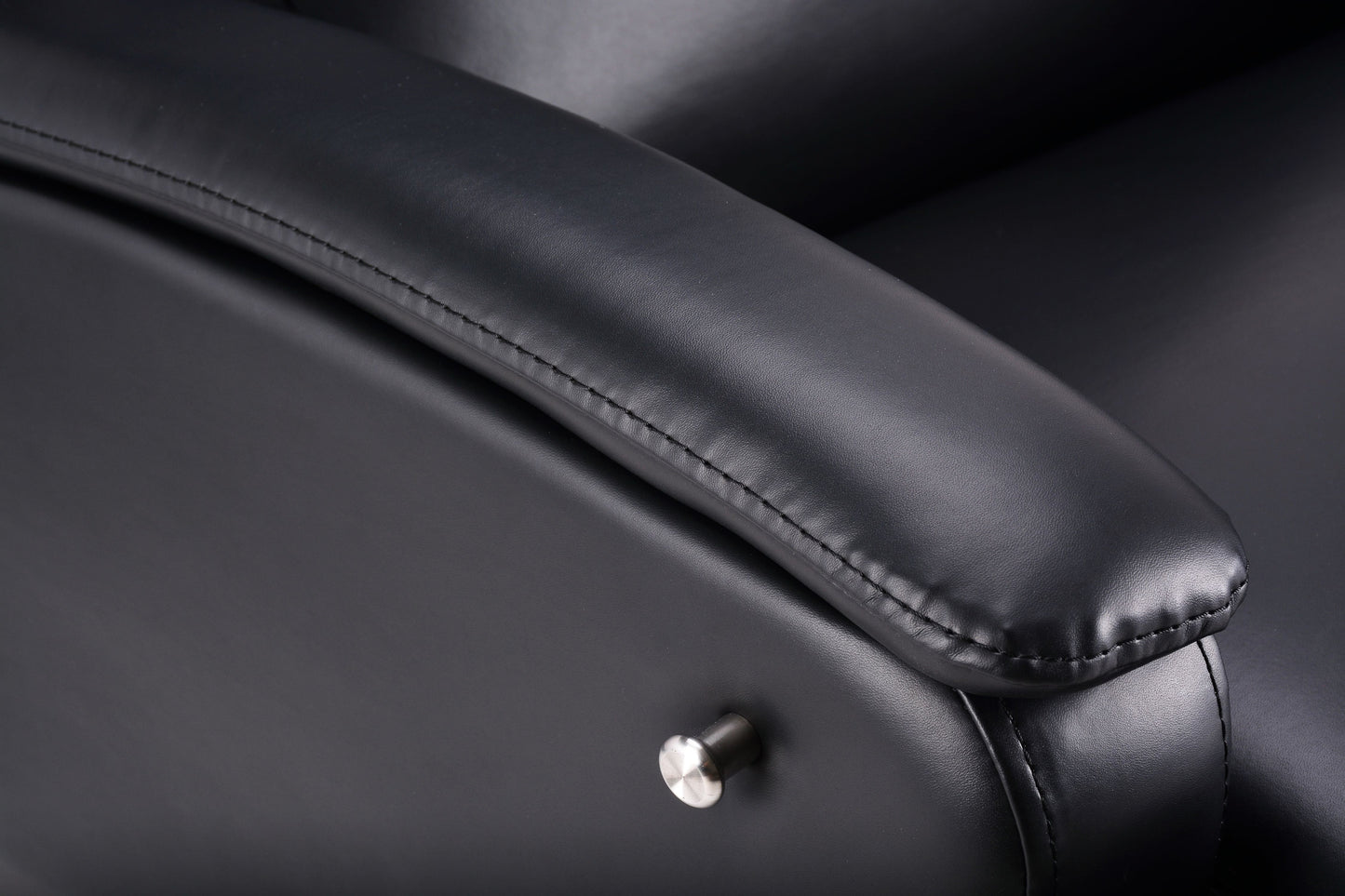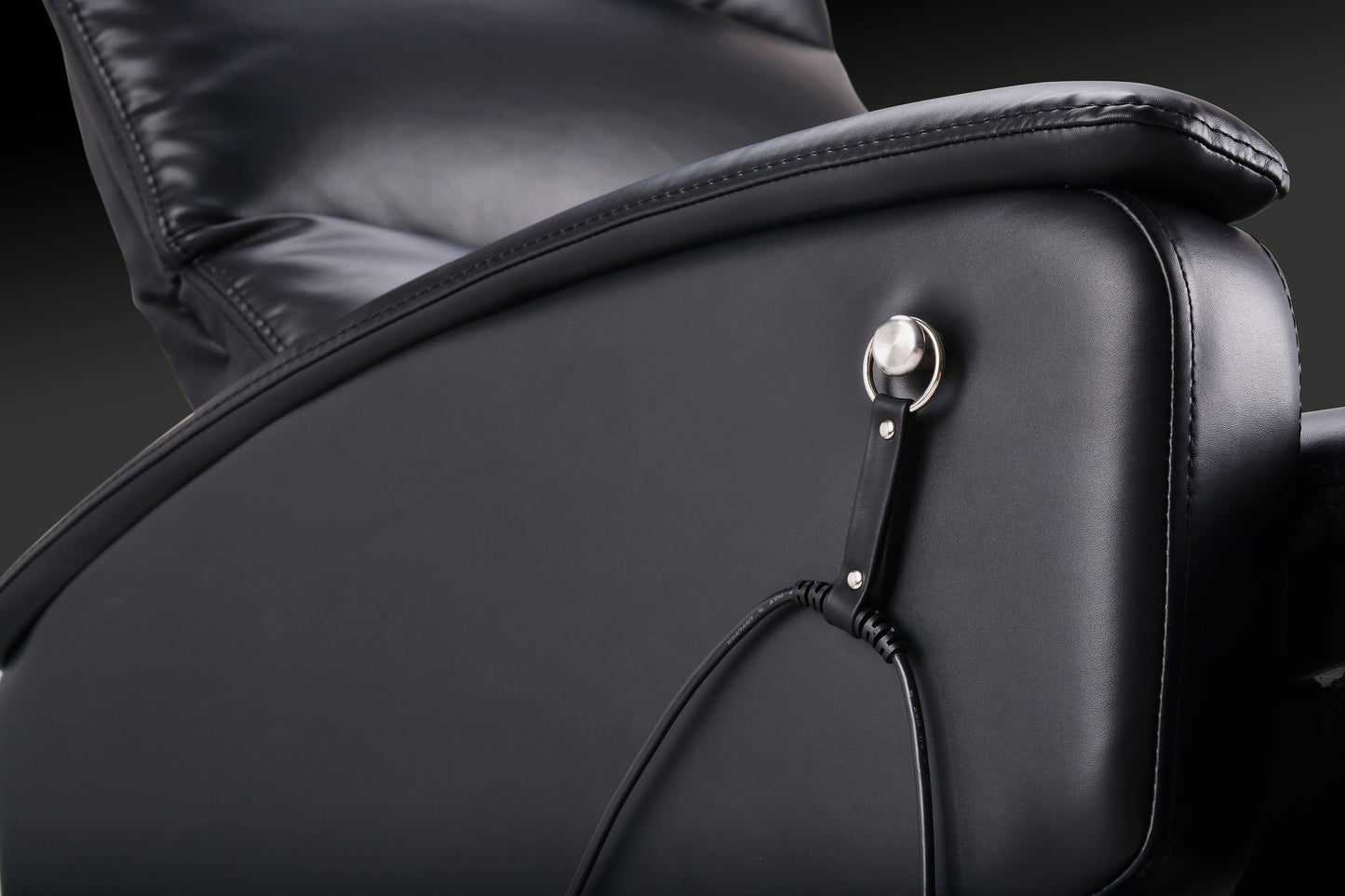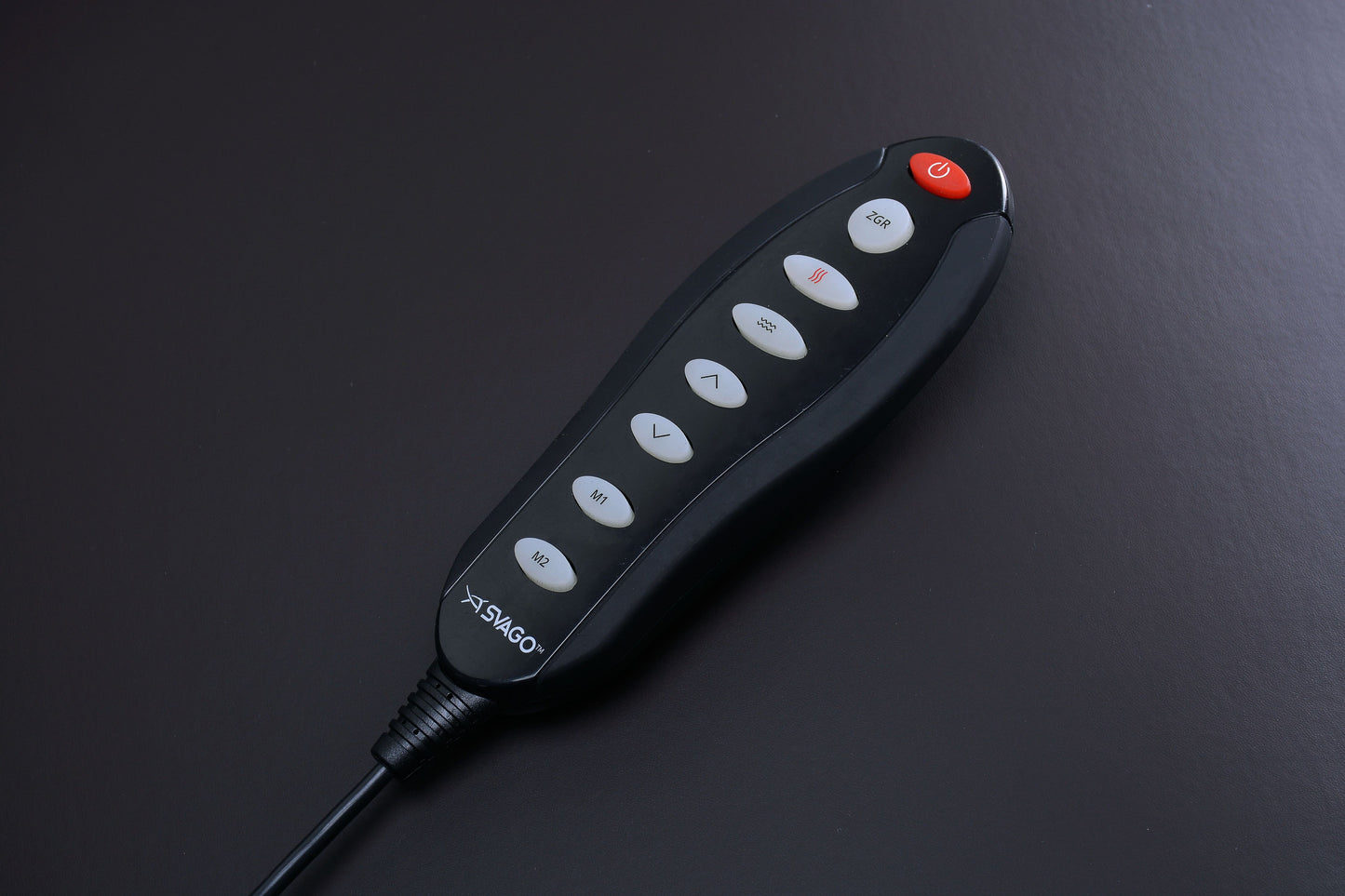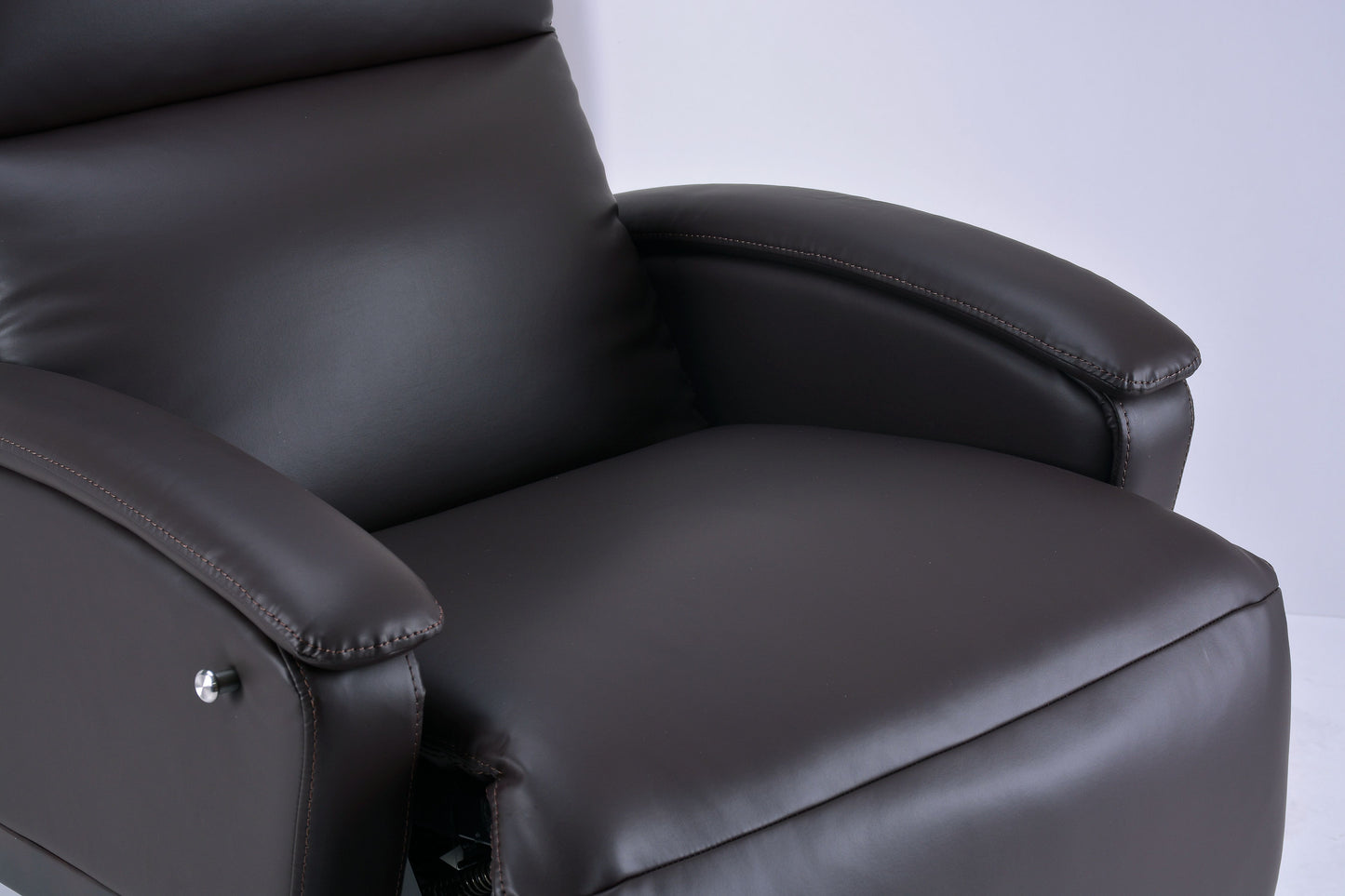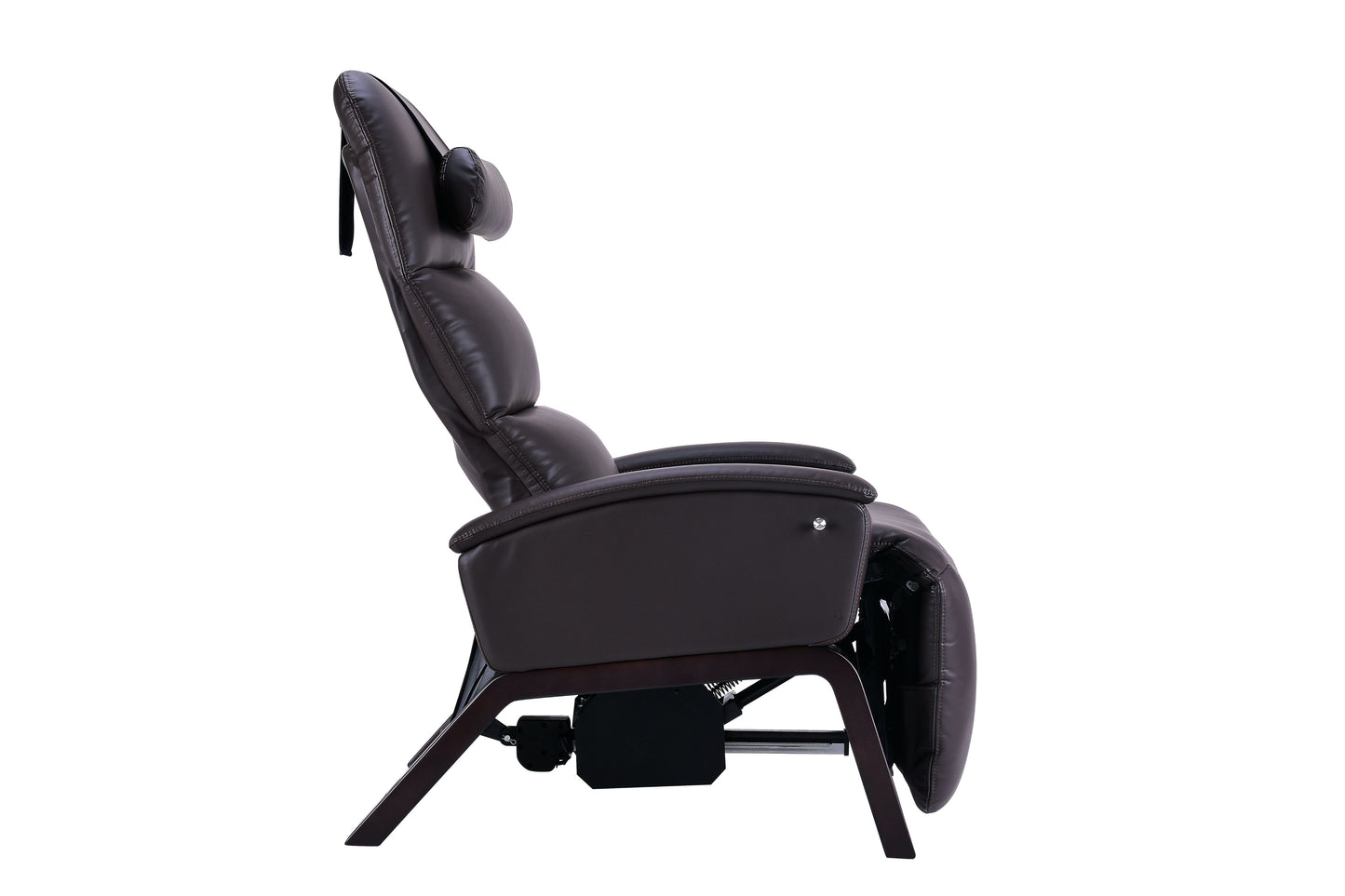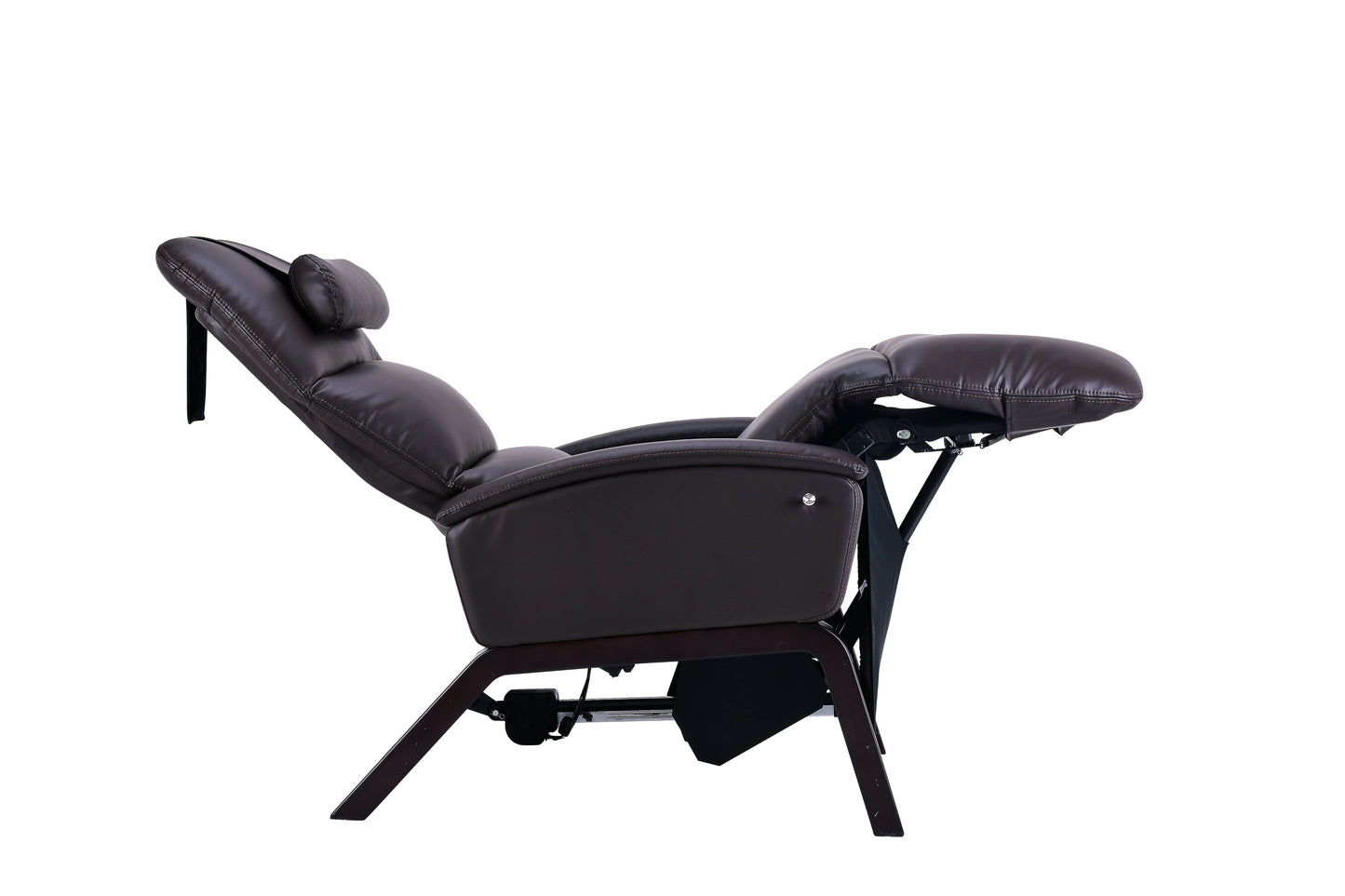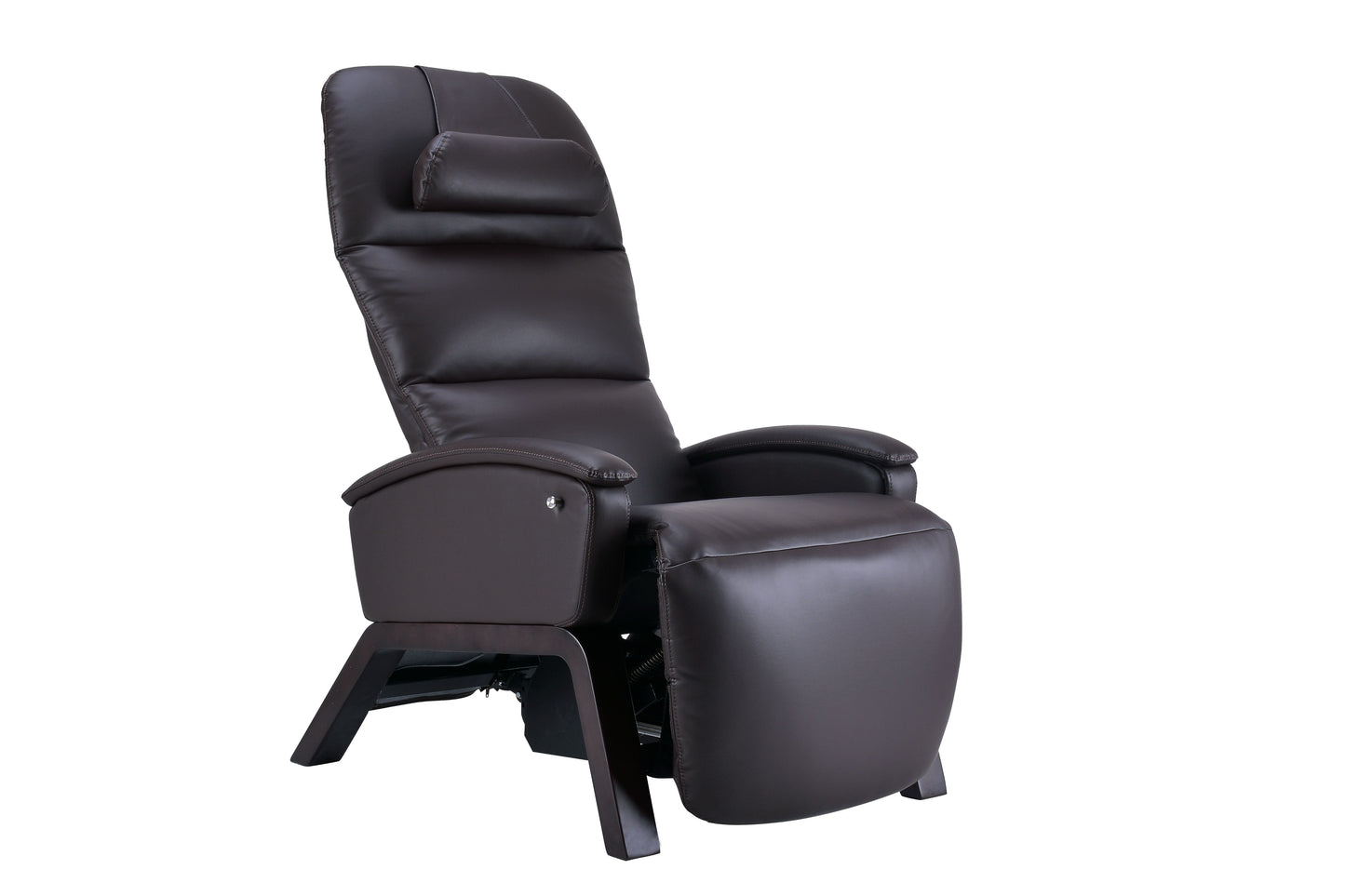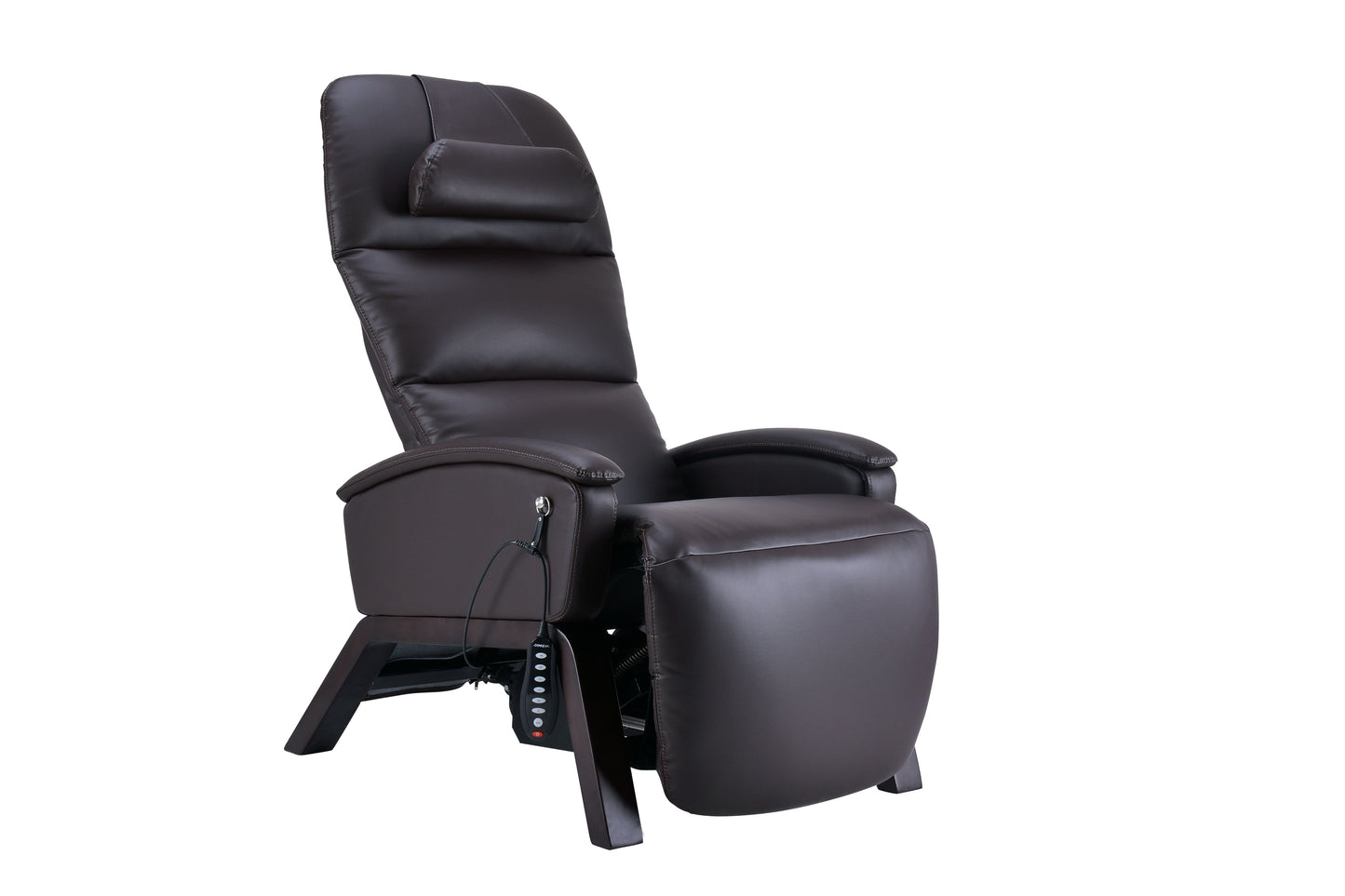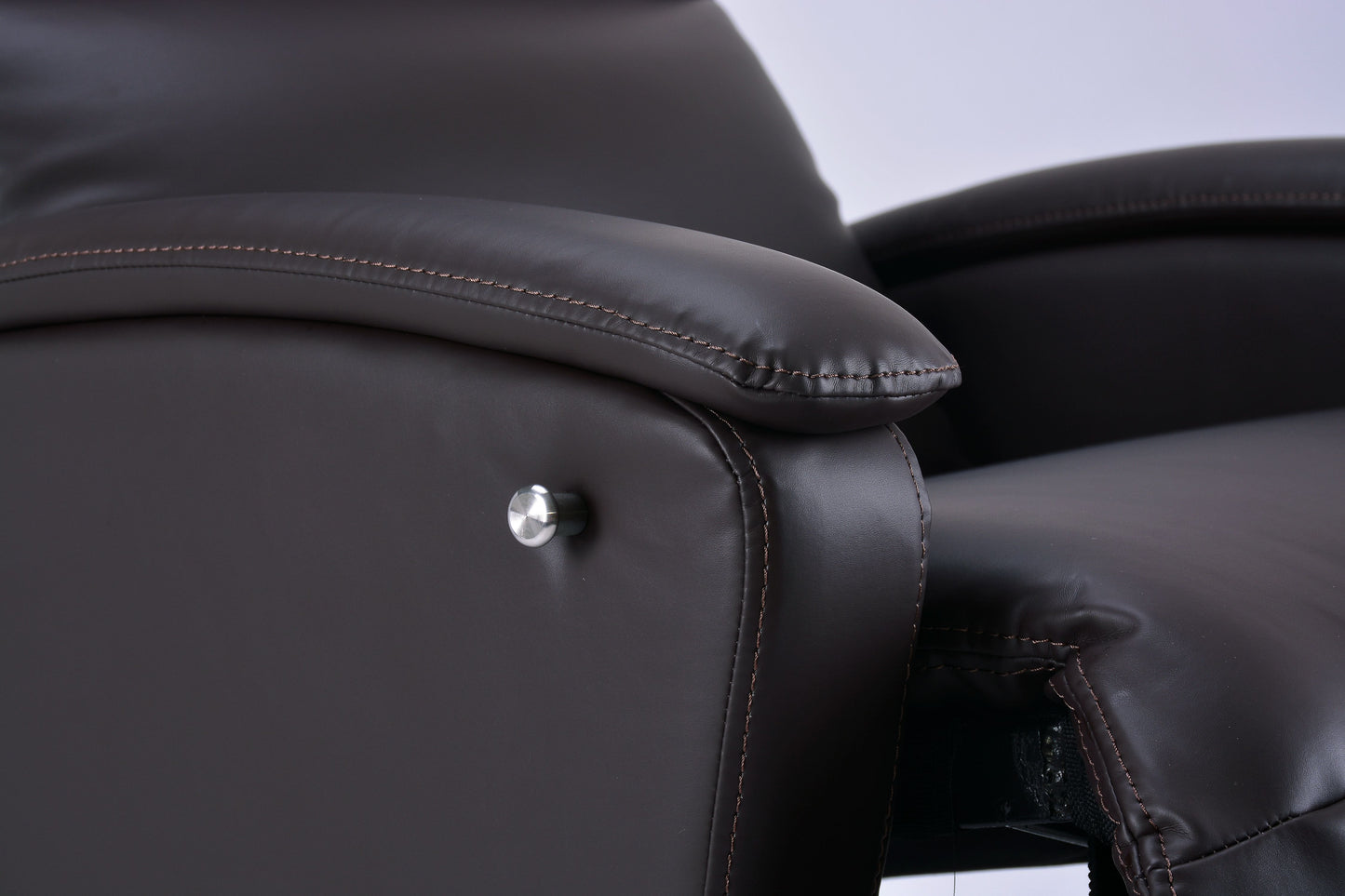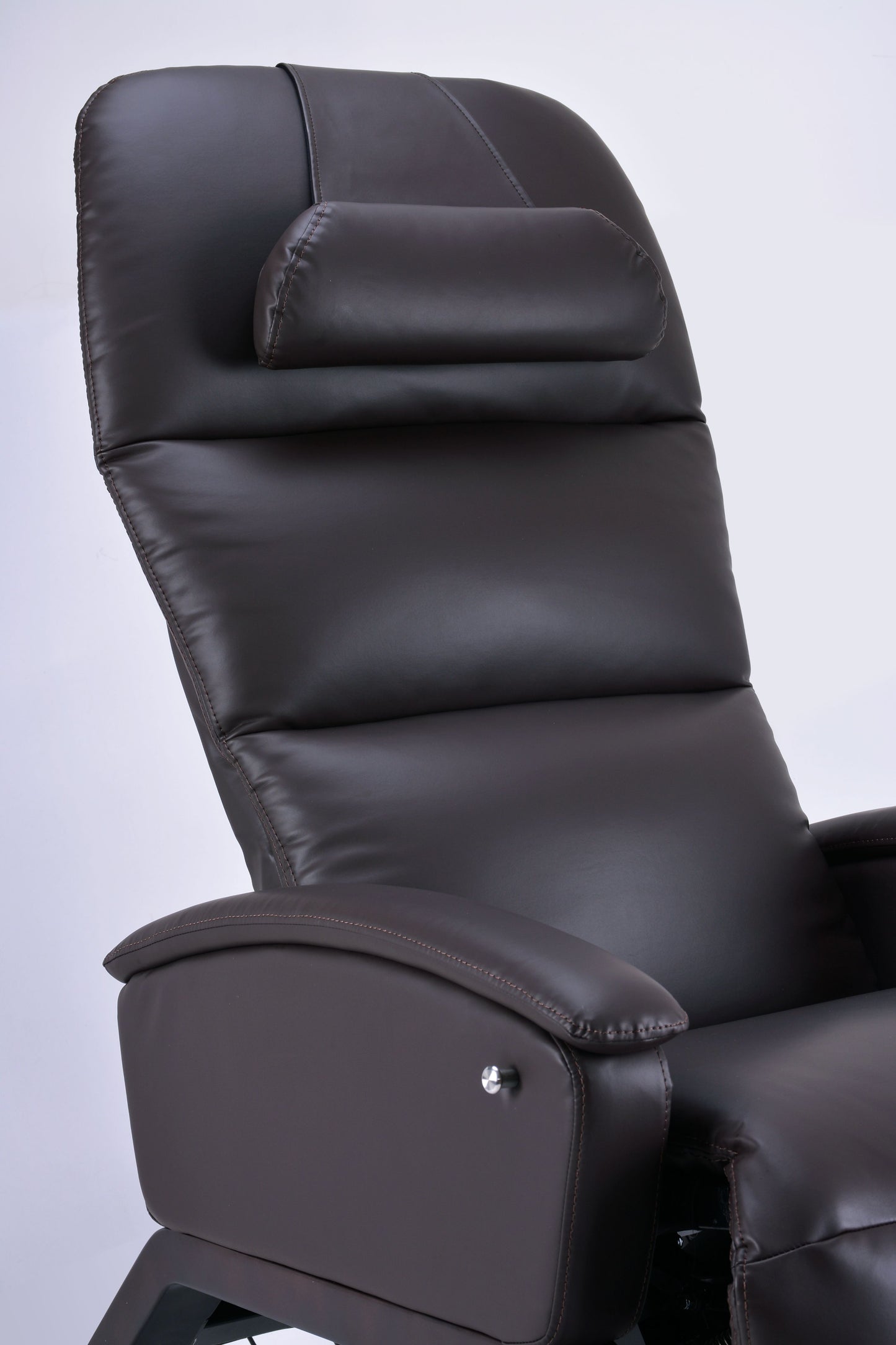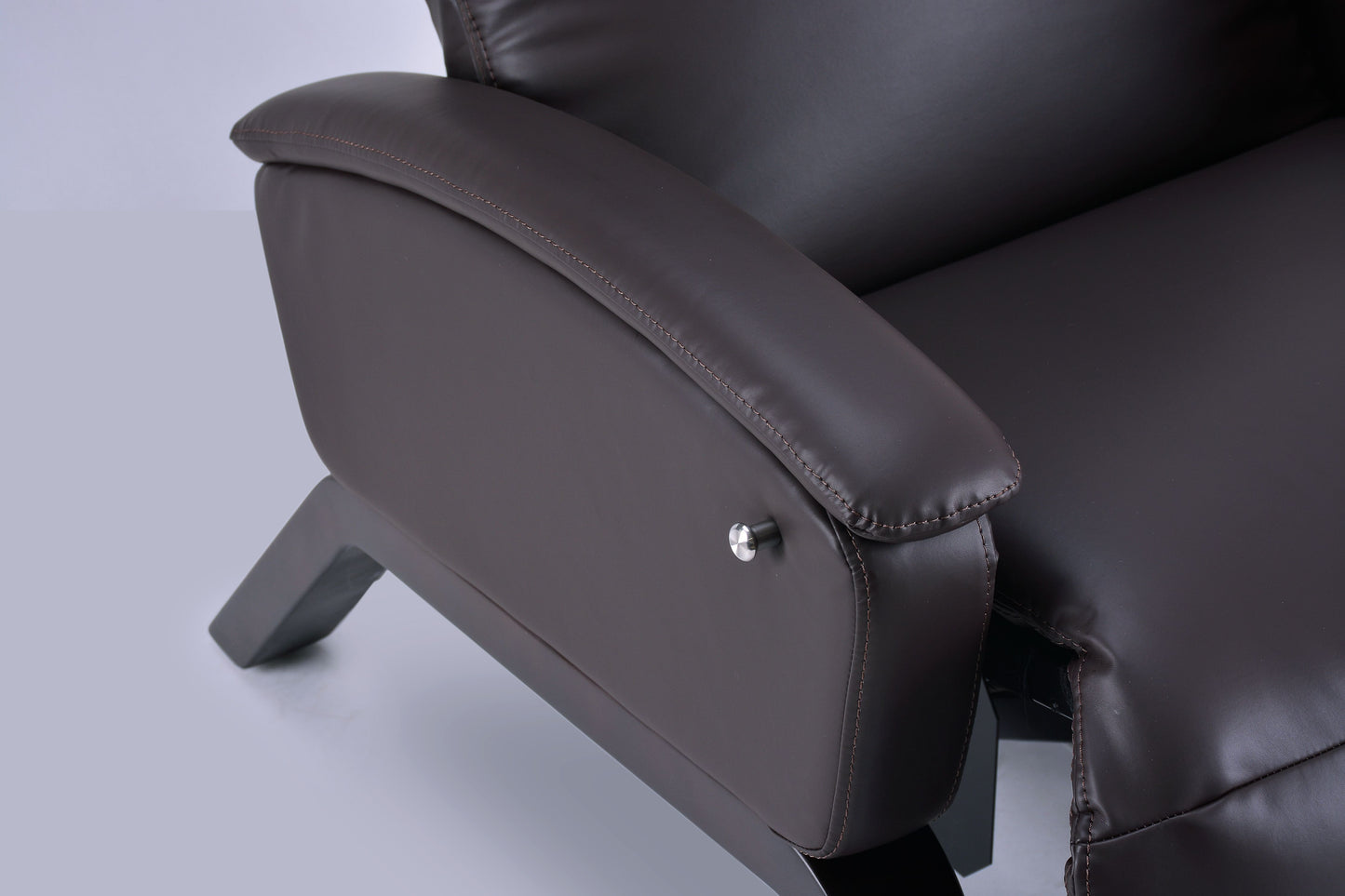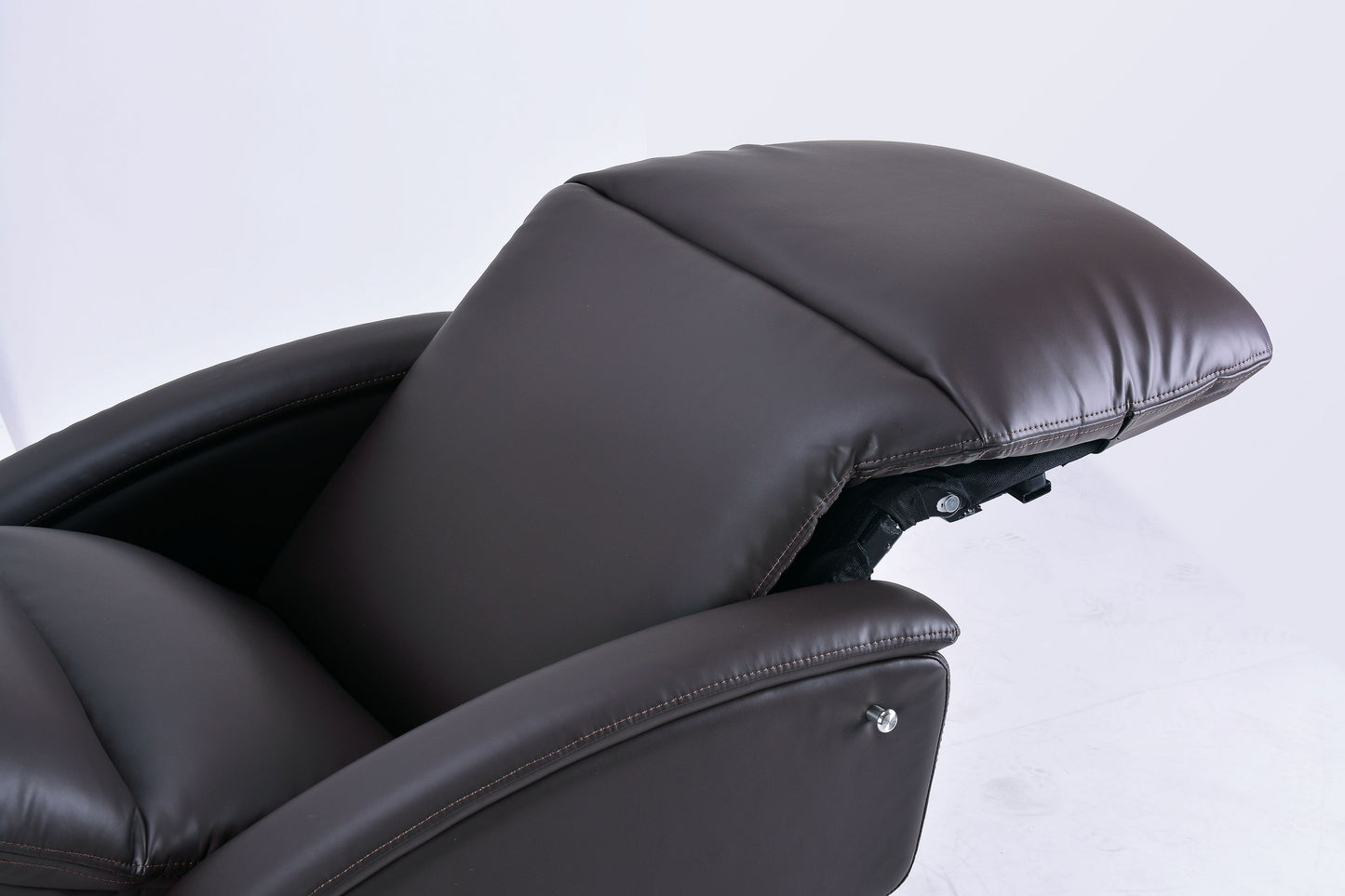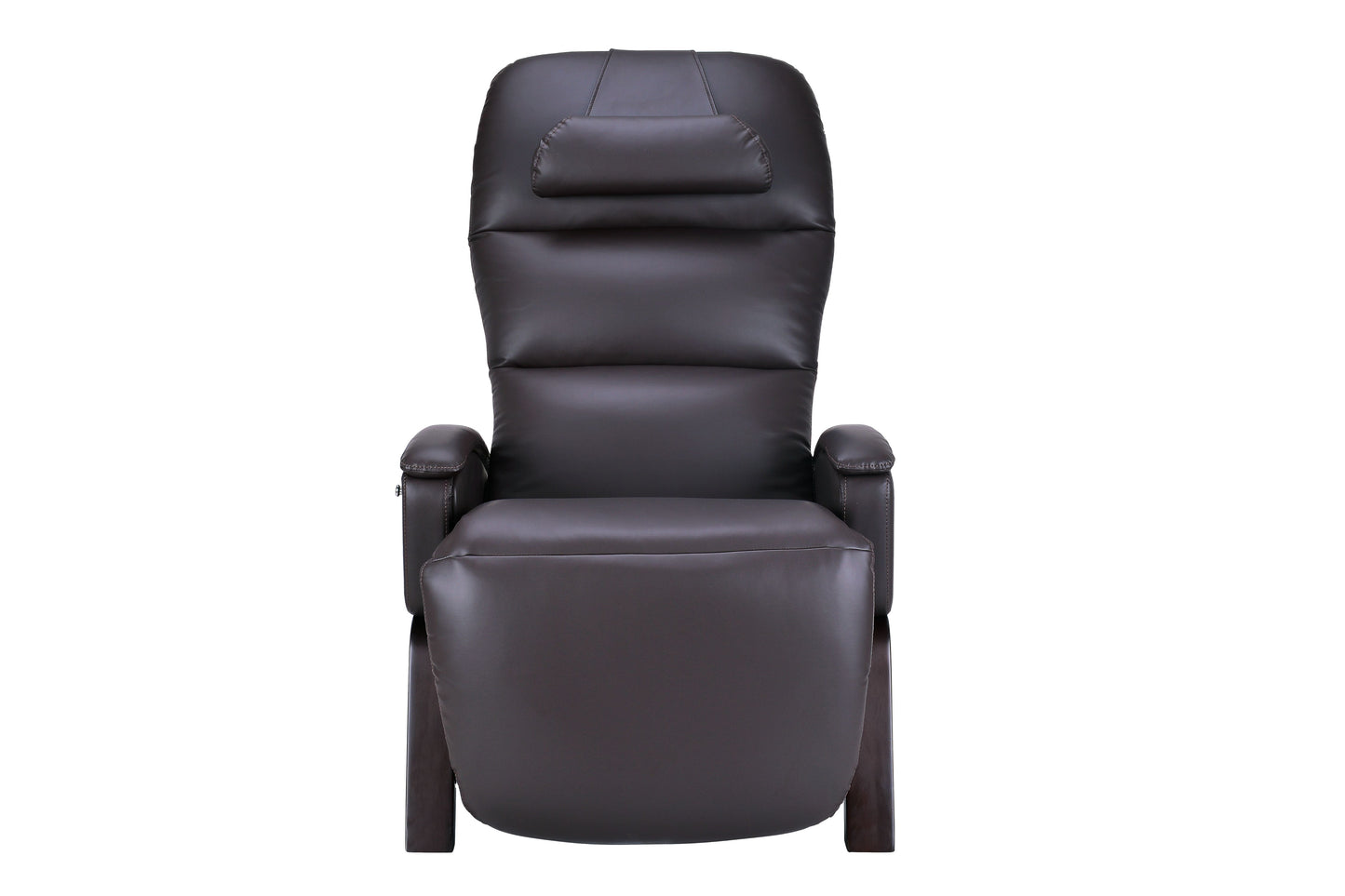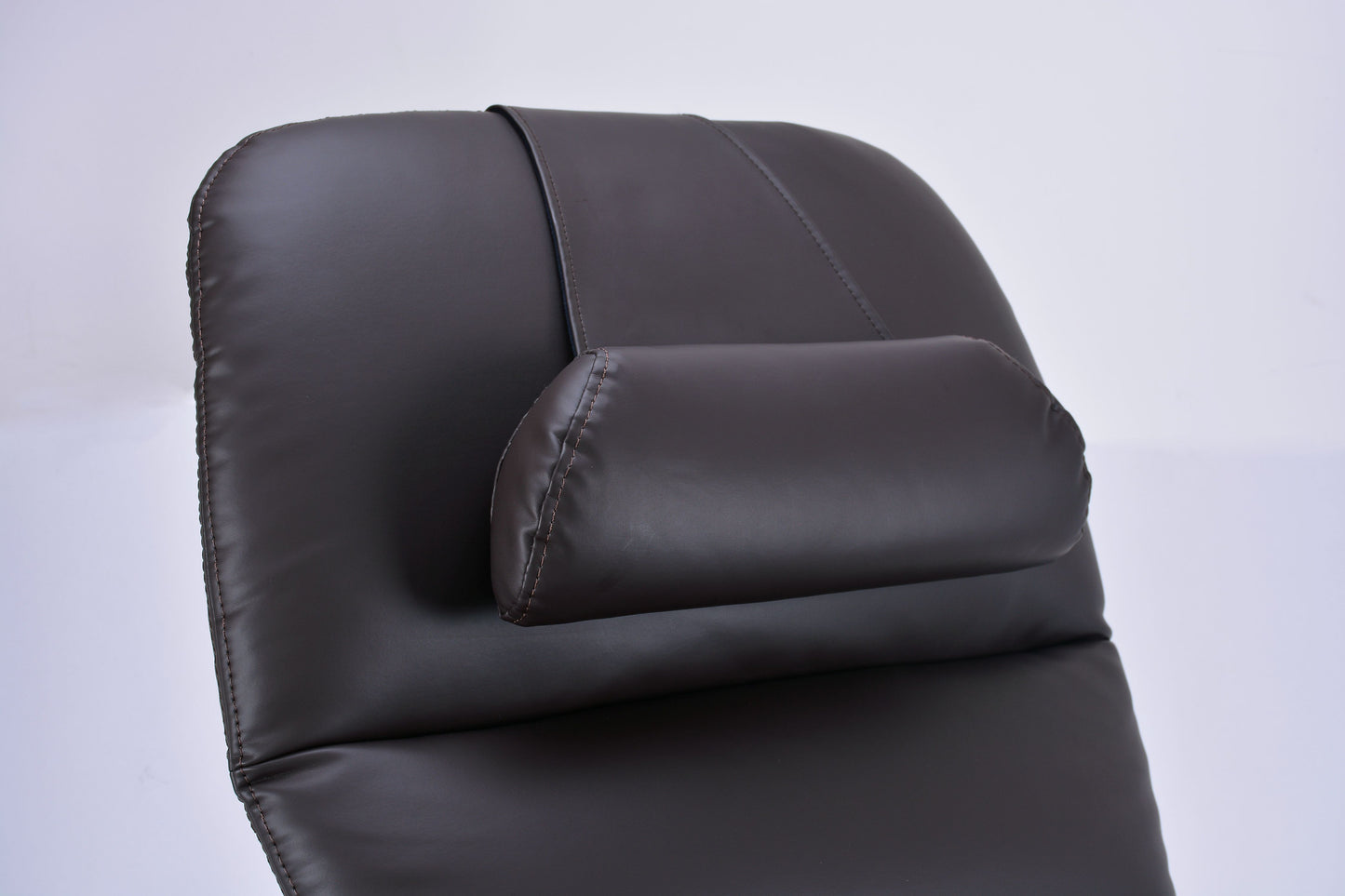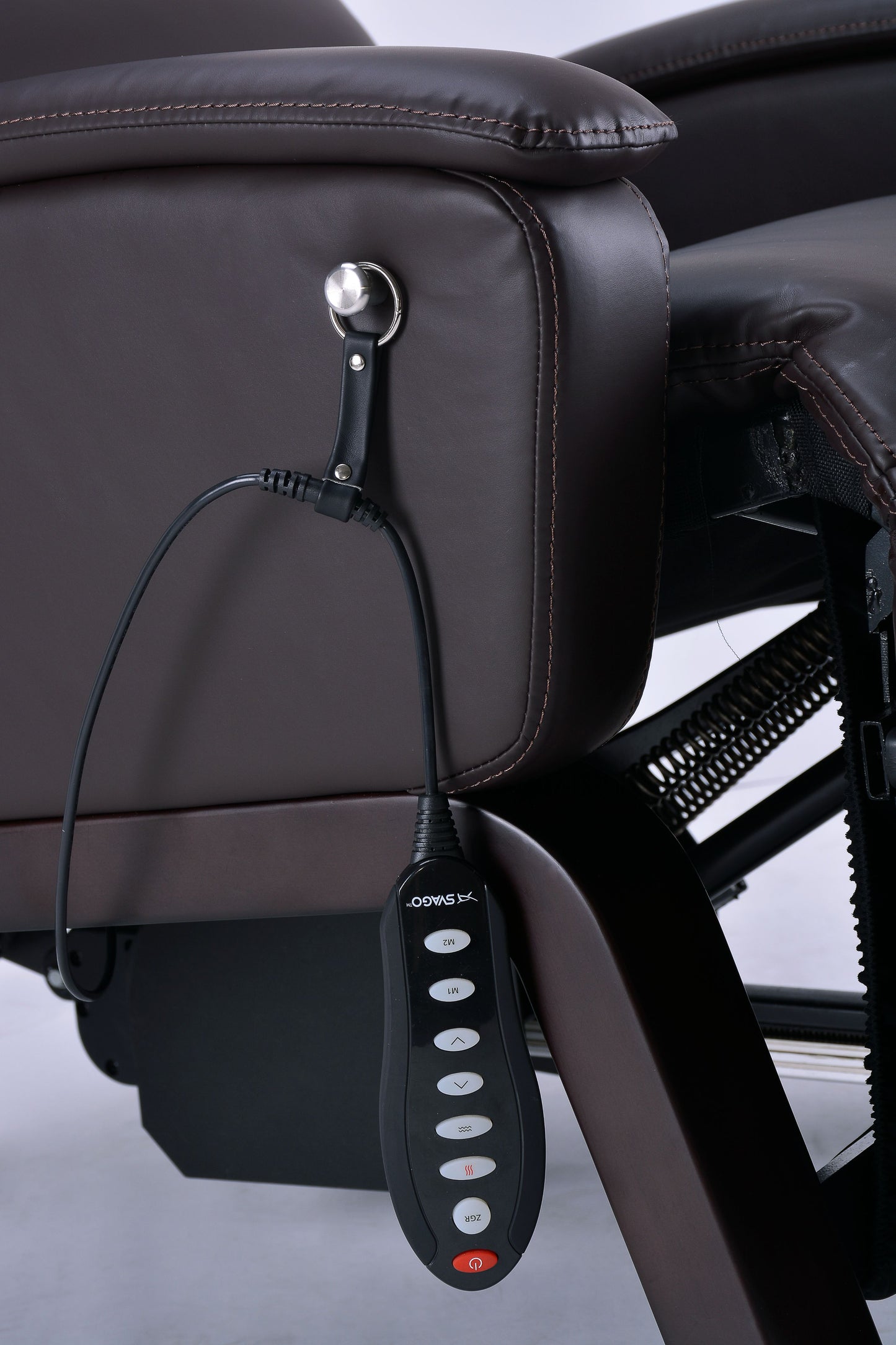 Svago Lite Zero Gravity Recliner
Zero Gravity, Vibration Massage, Heat Therapy
Key Features
Vibration
One Touch Zero Gravity
Heat Therapy
Solid Wood Base
Remote Control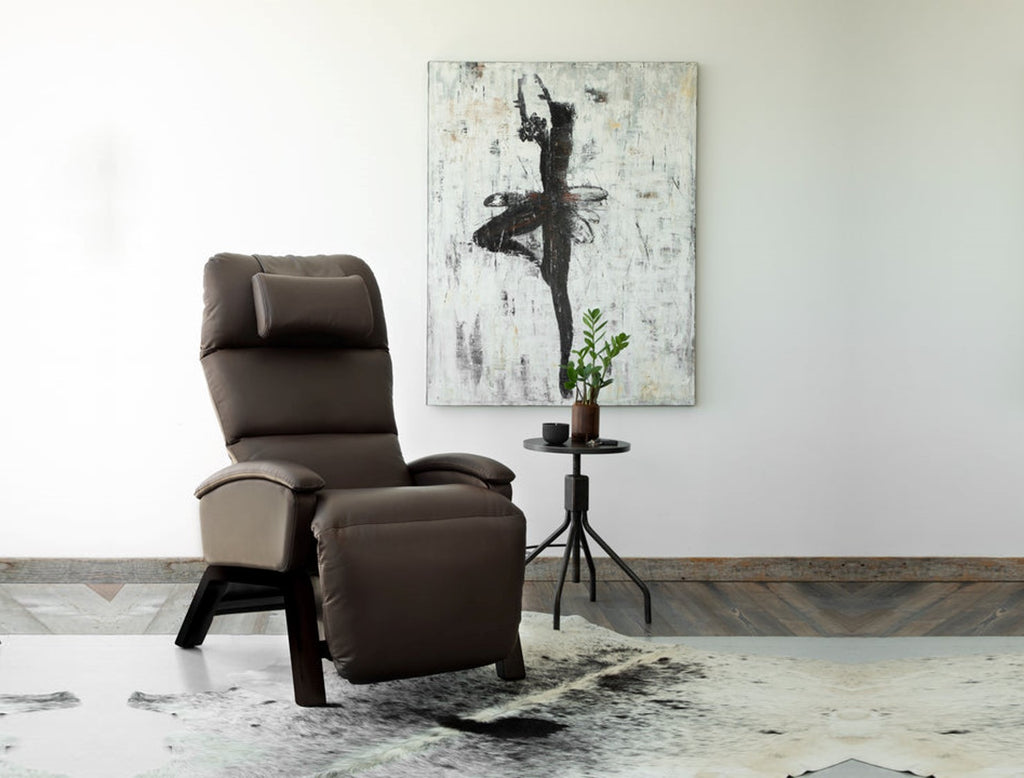 Svago Lite (SV200) Zero Gravity Recliner
Sometimes all you need is a good and targeted lumbar massage and this is where the Svago Lite Zero Gravity Chair comes into the picture. Instead of offering tons of bells and whistles like top-rated massage chairs, the Svago Lite is pretty simple and straightforward. 
You get a comfortable zero gravity recliner and a specialized, targeted lumbar massage for the best effect. Unlike stationary massage chairs, the Svago Lite SV200 is more of a combination of a recliner and a vibrating massage chair. This chair massager is crafted from premium synthetic hyde with a carved wood base, which looks quite premium and will add to the decor of your house.
Massage Chair
| | |
| --- | --- |
| Product Documents | View Manual |
| Brand | Svago |
| Manufactured In | China |
| Recline Type | Power Recline |
| Leg-rest Extension | N/A |
| Zero Gravity | Yes |
| Upholstery Material | Synthetic Leather |
Massage Roller
| | |
| --- | --- |
| Massage Track Type | N/A |
| Massage Track Length | N/A |
| Massage Roller Type | N/A |
| Adjustable Massage Speed | N/A |
| Adjustable Massage Strength | N/A |
| Adjustable Massage Width | N/A |
Air Massage
| | |
| --- | --- |
| Airbag Massage Coverage | N/A |
| Adjustable Airbag Strength | N/A |
| Airbags Count | N/A |
Features
| | |
| --- | --- |
| Body Scanning | N/A |
| Foot Massage | N/A |
| Manual Programs | N/A |
| Automatic Programs | N/A |
| Massage Methods | N/A |
| Pinpoint/Spot Massage | N/A |
| Heat Therapy | Yes |
| Stretching Program | N/A |
| Inversion | N/A |
| Memory Program | Yes |
| Ottoman Concealment | N/A |
| Auto Timer | 15 Minutes |
| Color Therapy | N/A |
Extras
| | |
| --- | --- |
| Controller | Buttoned Wired Remote |
| USB Recharger | N/A |
| Wireless Recharger | N/A |
| Music Player | N/A |
Specs
| | |
| --- | --- |
| Wall Clearance | 16" |
| User Height Range | N/A |
| User Weight Limit | 275 lbs. |
| Dimensions (H x W x L) | 46.1" x 29.1" x 41.3" |
| Reclined Dimensions (H x W x L | 33.5" x 29.1" x 63" |
| Chair Weight | 95 lbs. |
| Shipping Box Dimensions (H x W x L) | 26" x 30" x 41" |
| Shipping Total Weight | 116 lbs. |
Warranty
Standard Warranty
1 Year In Home Service and 2 Year Parts
Extended Warranty Upgrade - Additional 2 Year In-Home Service and an additional 1 Year Parts
1 Year In Home Service
2 Year Parts
Extended Warranty Upgrade - Additional 2 Year In-Home Service
Extended Warranty Upgrade - Additional 1 Year Parts
Shipping Options:
WonderMassageChairs.com is proud to offer free shipping within the contiguous United States on all of our massage chairs and products.
Free Standard Shipping: Wonder Massage Chairs Inc. Recommended
$0 Shipping fee
4-7 Business Days - Expected Shipping Time
Curbside Delivery – Delivered to your ground floor entryway or garage.

Note: For customers residing on the 2nd floor or higher without additional manpower for help, White Glove Delivery (See below) might be a recommended option.

Minimal Assembly Required – By following the massage chair manual and its basic instructions, the massage chairs should be fairly simple to assemble. The assembly usually includes attaching air hoses, the arms and ottoman. The average assembly time is about ½ hour – 1 ½ hours depending on the complexity of the massage chair.
For assembly assistance, feel free to contact us at 845-232-0999
White Glove Delivery: Delivered and Installed to Room of Choice
$349 Shipping Fee*
10-14 Business Days- Expected Shipping Time
Delivery, Full Assembly and Complete Installation in preferred room/spot of house

Relax and Stretch those muscles as you watch your massage chair get ready to give you your very first soothing massage!

Concierge Delivery Service – Delivery date and time is coordinated to best fit your schedule
*In Homes/ Apt. Buildings without an elevator, an additional fee of $150 per floor might apply.
Order Confirmation and Tracking
Upon placement of your order, you should receive an e-mail from Wonder Massage Chairs INC. confirming your purchase.  This indicates that your order has been received in our system and your credit card has been pre-authorized for the purchase.  Once your order is received, we reach out to our suppliers to confirm its stock and availability for immediate shipment. We will process the charges to capture payment of your order and submit it in a prompt manner. Should your item be on backorder or unavailable, we will void the pre-authorization and reach out to you via e-mail. 
Order Shipment:
Once your order has been processed, it will ship approximately within 1-3 business days and be delivered about 7-14 business days from the date of your order.
For your peace of mind and convenience, we will send you an email with the tracking information within 24 hours of the order's leave of the warehouse. If you do not receive any tracking info form us within six business days of your order's placement, feel free to follow up with us at support@wondermassagechairs.com or call 845.232.0999.
Svago Lite SV-200 Operation
Svago Lite SV-200 Installation
Svago Lite (SV200) Zero Gravity Recliner Features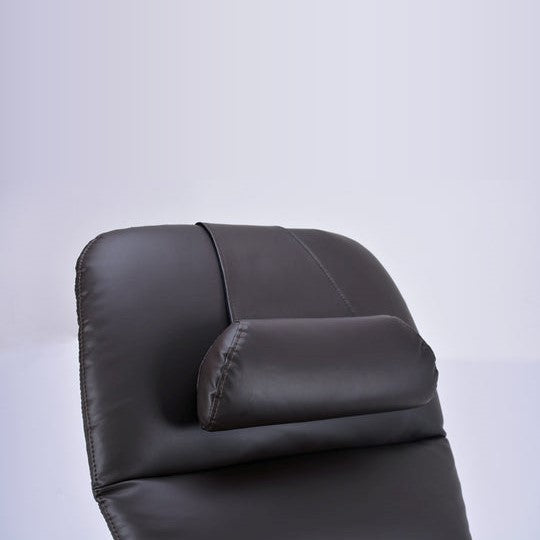 Premium Materials
One of the biggest advantages of the Svago Lite back massage chair is that it looks and feels classy. The Zero Gravity chair has synthetic hyde as the upholstery that not only feels comfortable but also feels luxurious to the touch. Additionally, the carved wood base of the recliner gives it a rustic feel and look.
Moreover, the chair uses a steel frame for durability and PU foam, which ensures maximum comfort when users are lying on the recliner. The Svago Lite SV 200 is a good option when you're looking for a sleek and stylish chair massager for your home.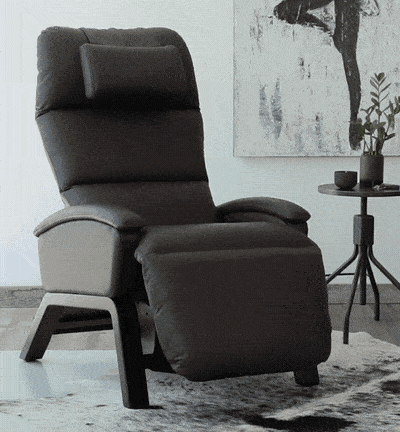 Powered Recline
The Svago Lite SV200 comes with a one-button powered recline for the convenience of the user. All that the users need to do is set up their preferred recline angle, footrest position, and other preferences the first time around.
After that, all they have to do is to sit on the zero gravity chair massager and press the button to drift off in horizontal bliss. The chair comes with a manually adjustable pillow, preset footrest, and long ergonomic armrests for maximum comfort.
Zero Gravity Position
The zero gravity position has been devised by NASA to reduce the spinal pressure and the stress on the joints of the astronauts when a rocket takes off. That's the reason you see astronauts sitting in an almost 90-degree position during the takeoff.
The Svago Lite SV200 uses the same concept to relieve the stress on spinal discs and promote better circulation during the massage for faster and effective healing. Additionally, the zero-gravity recline makes sure that your body is in the best possible position to benefit from the massage.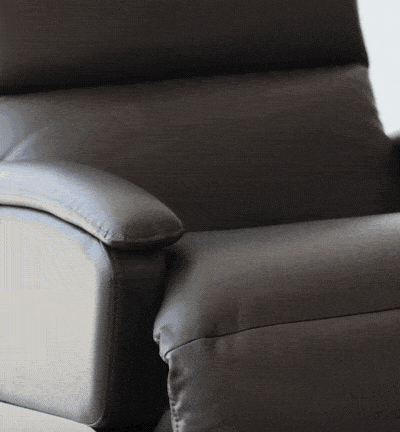 Full Back Vibration Massage
The Svago Lite SV200 is a vibration massage chair that comes with what Svago is calling intelligent vibration technology. Through this technology, users get to enjoy a full back vibration massage for complete relaxation. The vibrations help the muscles to relax and the spine to fall back into the correct place for deeper healing and relaxation in a very short time.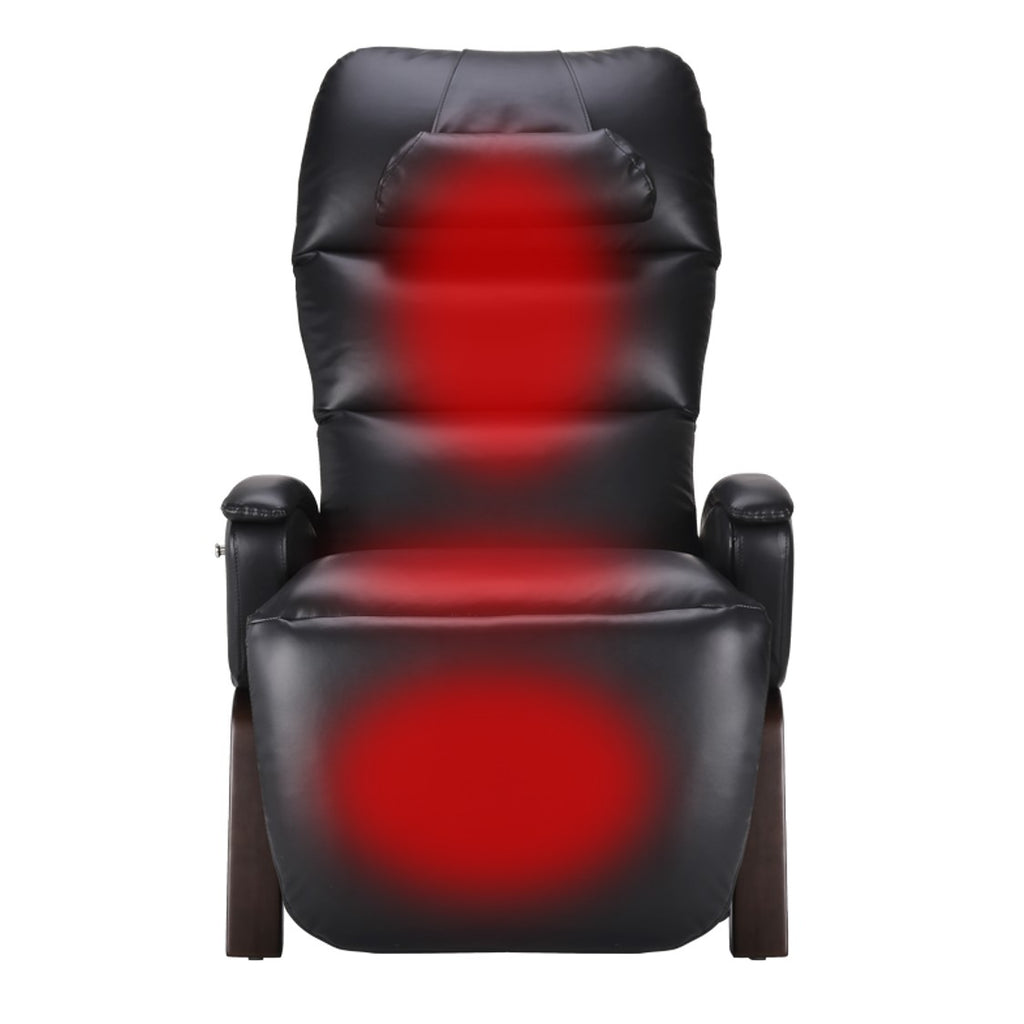 Heat Therapy
The intelligent vibration technology on the Svago Lite zero gravity chair is further aided by full lumbar heat therapy. It's well established by now that gentle therapy during a massage further boosts the effects and efficacy of the massage on the body.
The heat therapy loosens up the taut tendons and muscular fibers to prepare them for massage. Additionally, the heat enlarges the veins for them to carry more blood to muscles for increased oxygen uptake. This helps with faster healing and relaxation during the massage.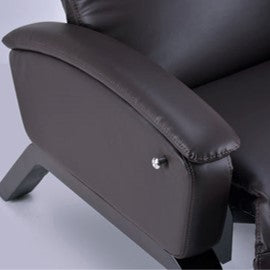 Ergonomic Arm Rests
One of the most common issues faced by massage chair users is the uncomfortable angles and positioning of the armrests in the reclined position. This results in the user having to adjust their arms awkwardly and not being able to enjoy the massage completely. The Svago Lite SV200 recliner has ergonomically designed armrests, which are longer than usual too. They help align and support the body in a way that allows increased decompression of the spine.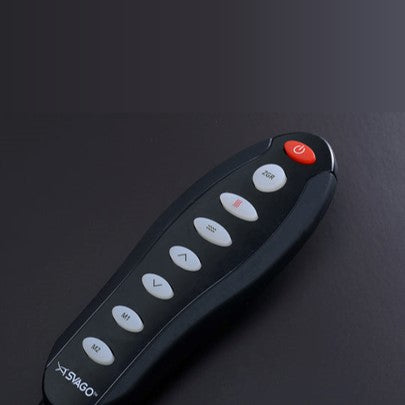 Easy-to-use Controller
The Svago Lite SV200 comes with an easy-to-use, handheld remote controller. This way users can control all aspects of the zero-gravity chair with just a touch of a button. There are one-touch buttons for everything from heat to recline.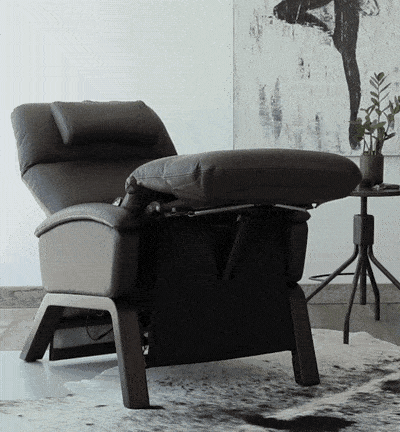 Powered Upright Position
When you're done with the massage, you don't have to awkwardly shift positions to get up from the recliner. Simply press the one-touch power off button on the controller and the recliner slowly returns from the horizontal position to upright in minutes. This makes it easier to get out of the chair.