WeTakeCare
Synca Kagra - 4D Premium Massage chair

Availability: 10 in stock

Free Shipping! All The Time. On All Orders!

Estimated Arrival: Between Nov 30 and Dec 02. United States
Sale price

$5,999.99

Regular price

$6,499.00

You save:

8%

Unit price

per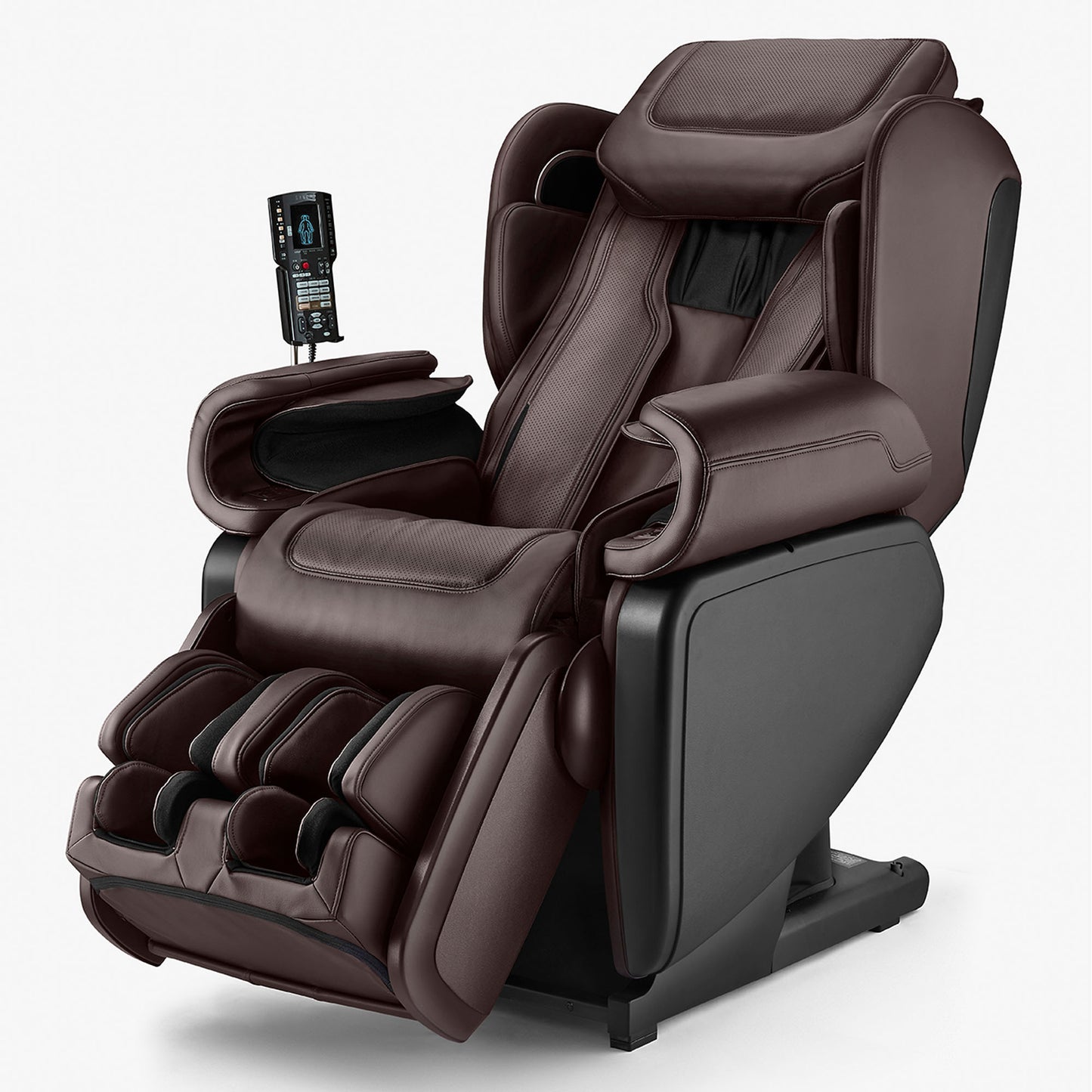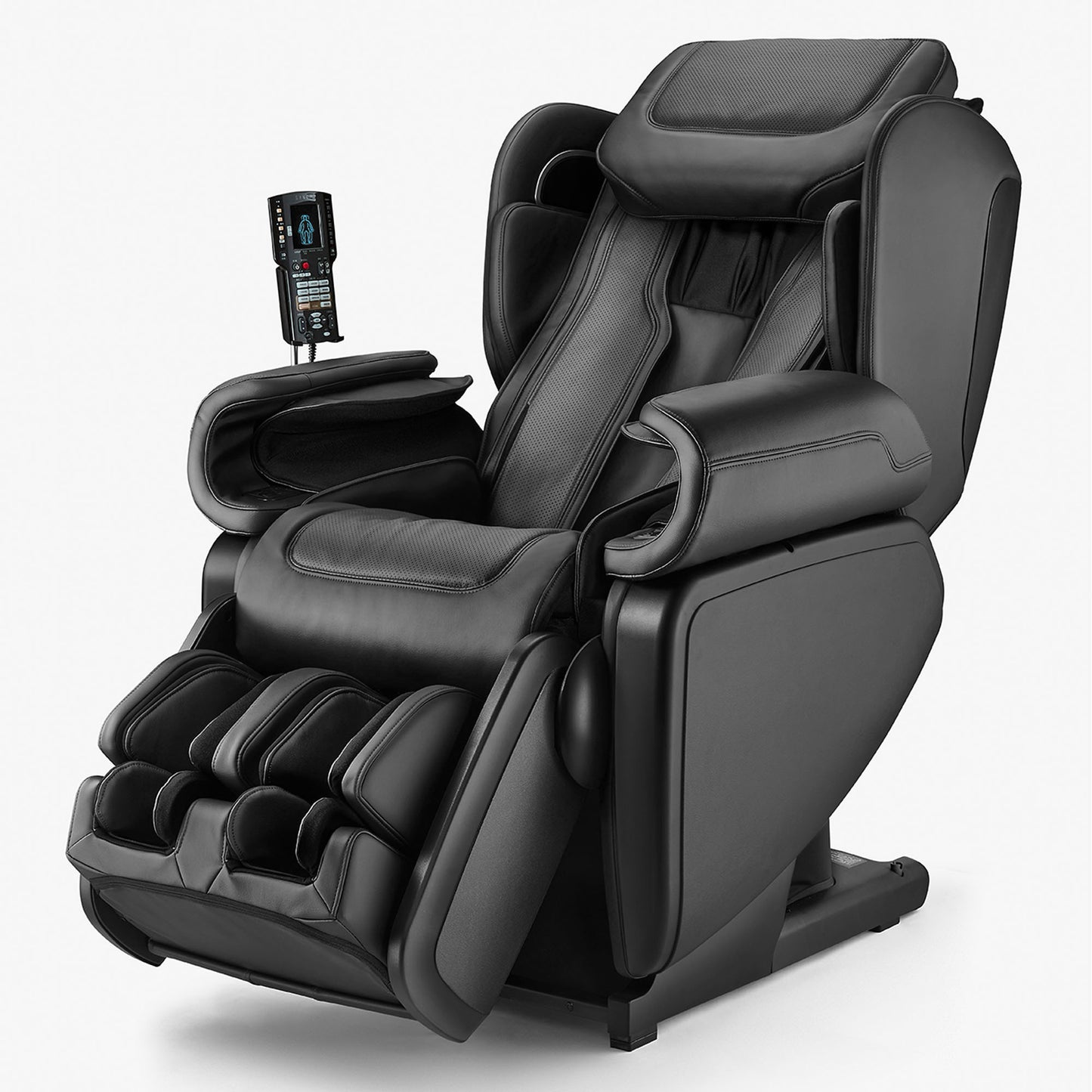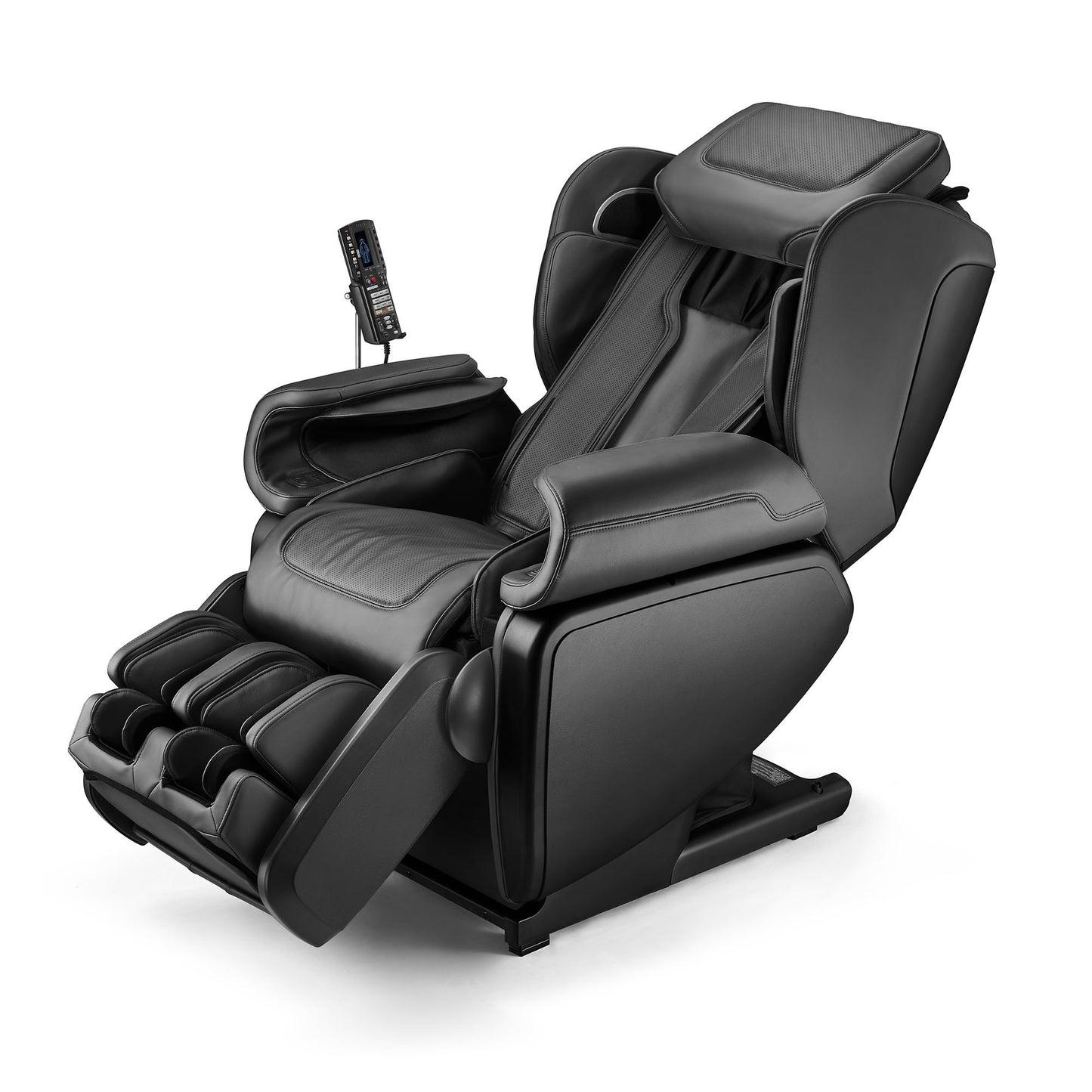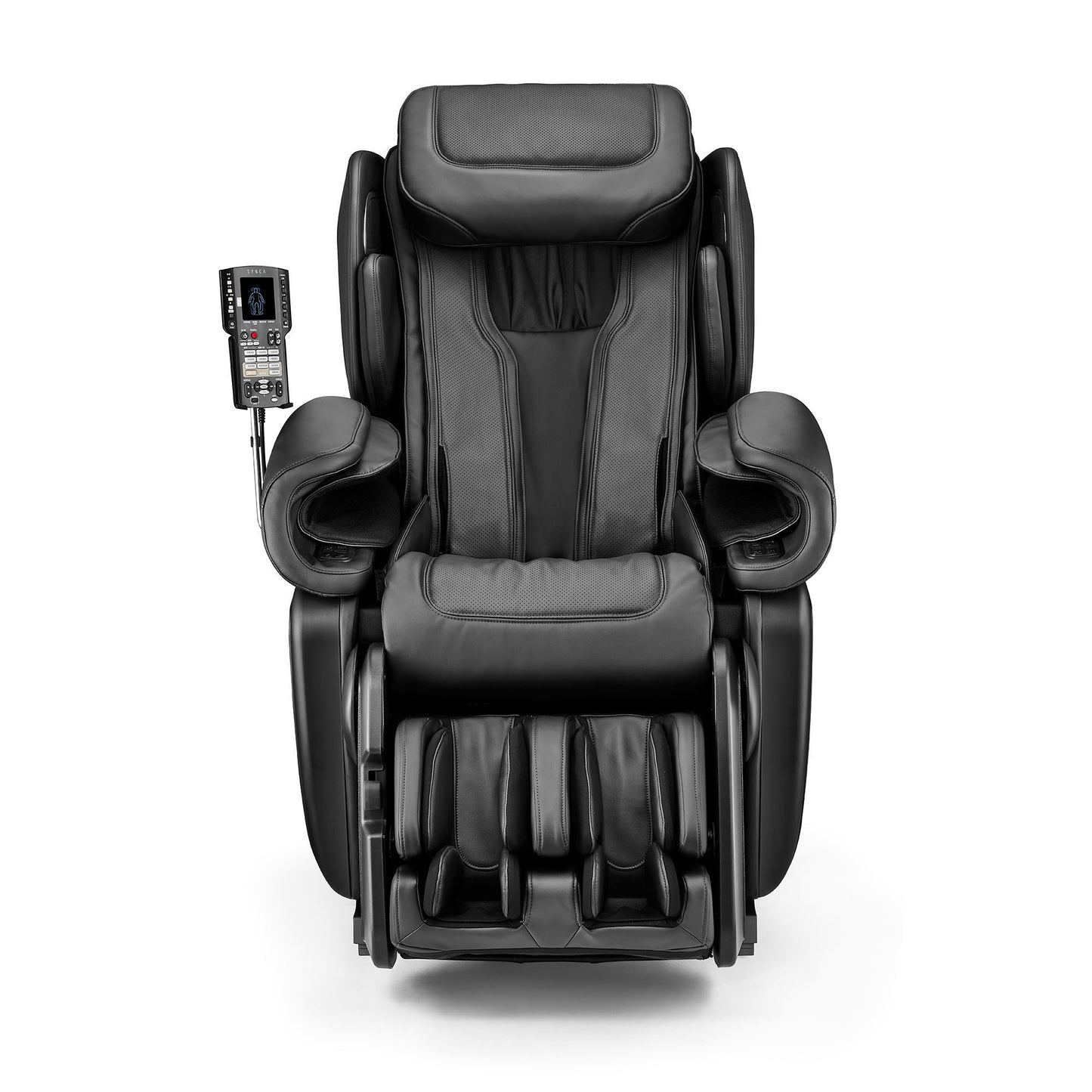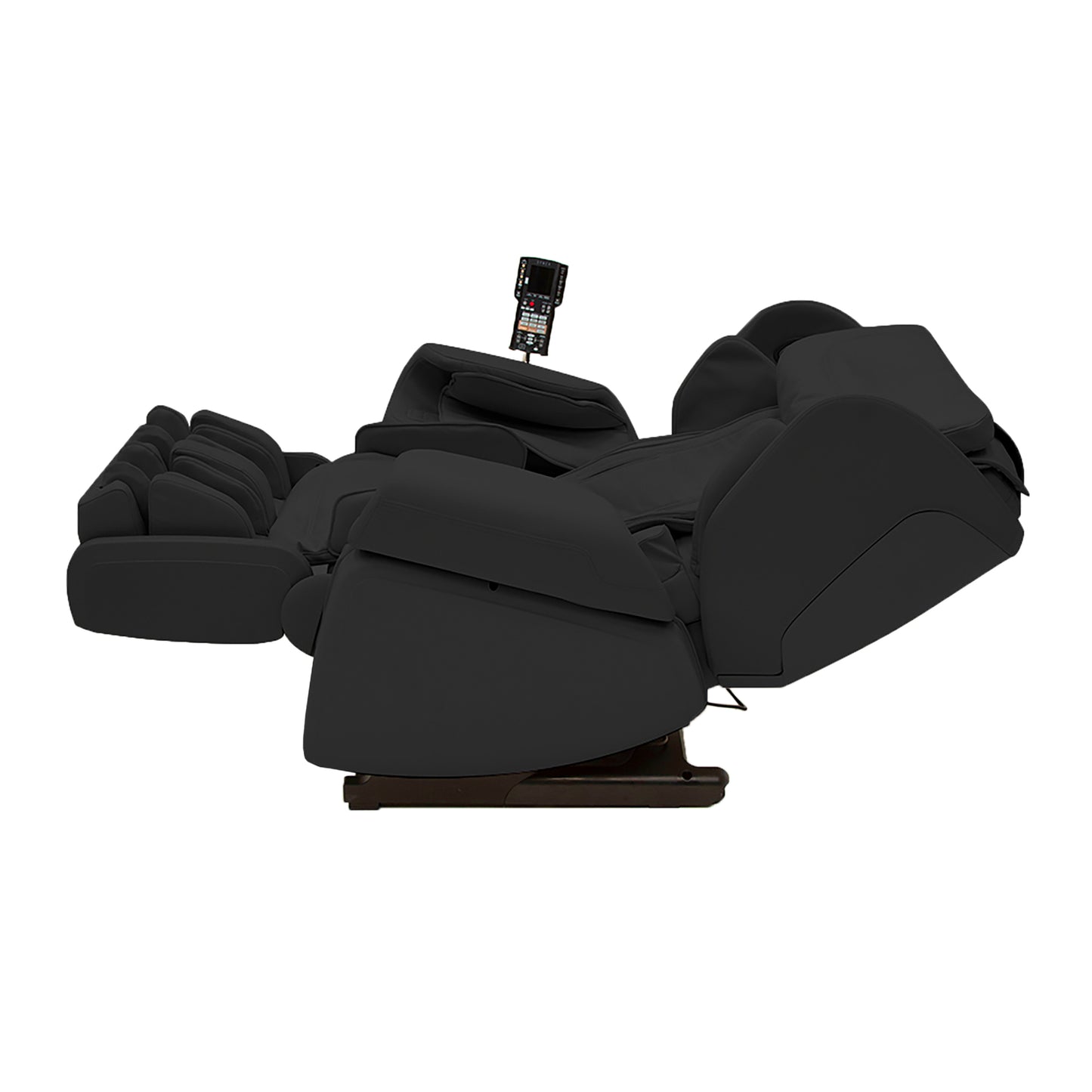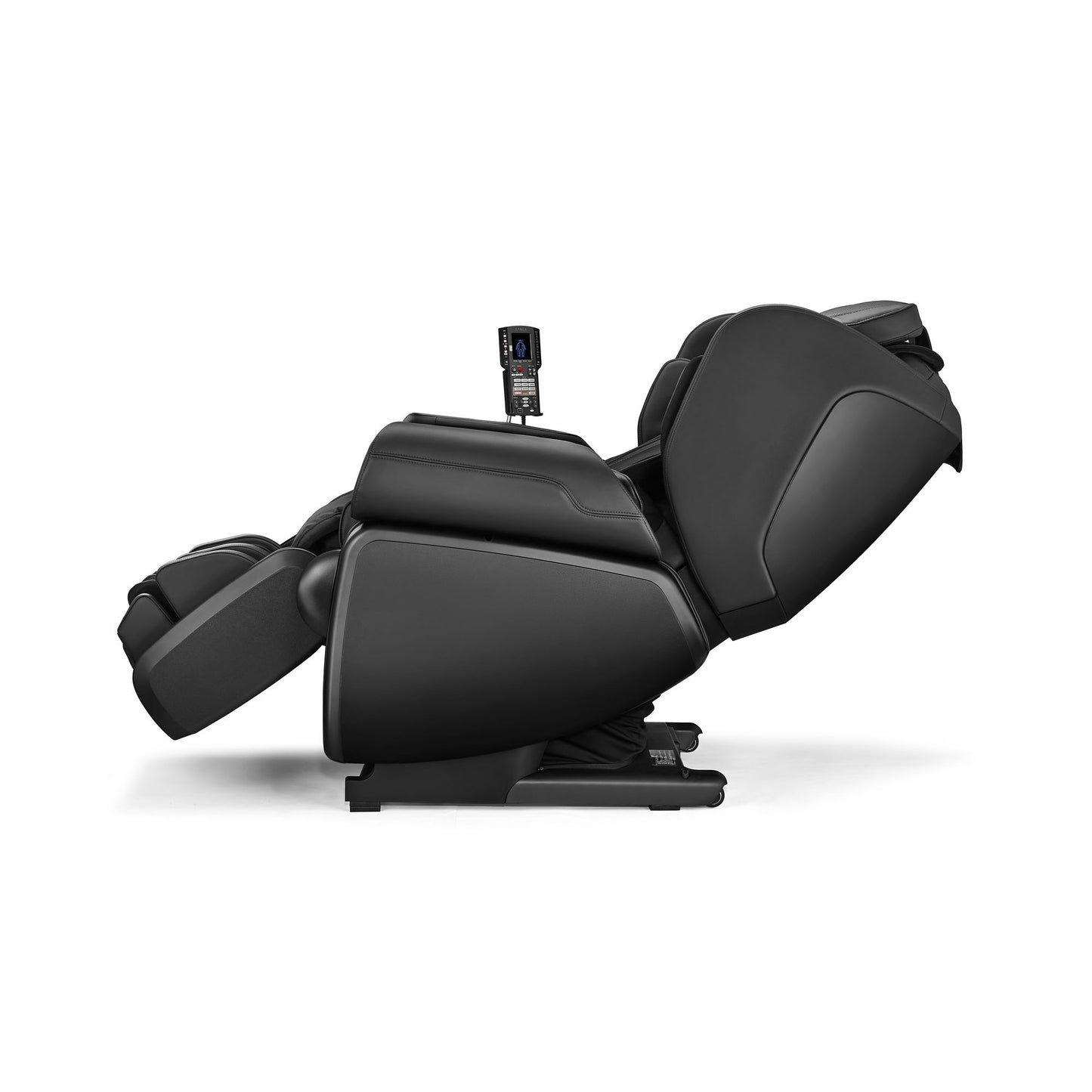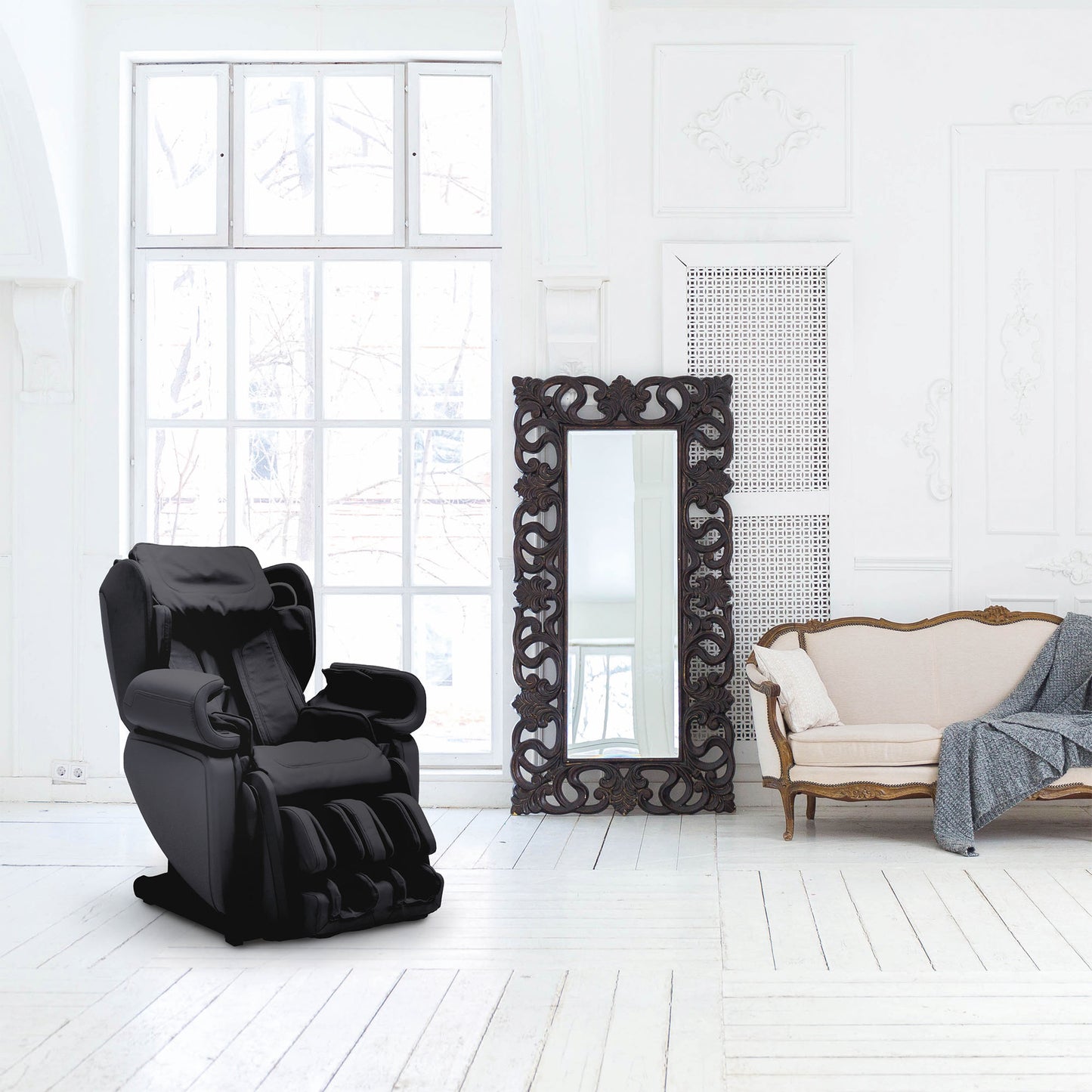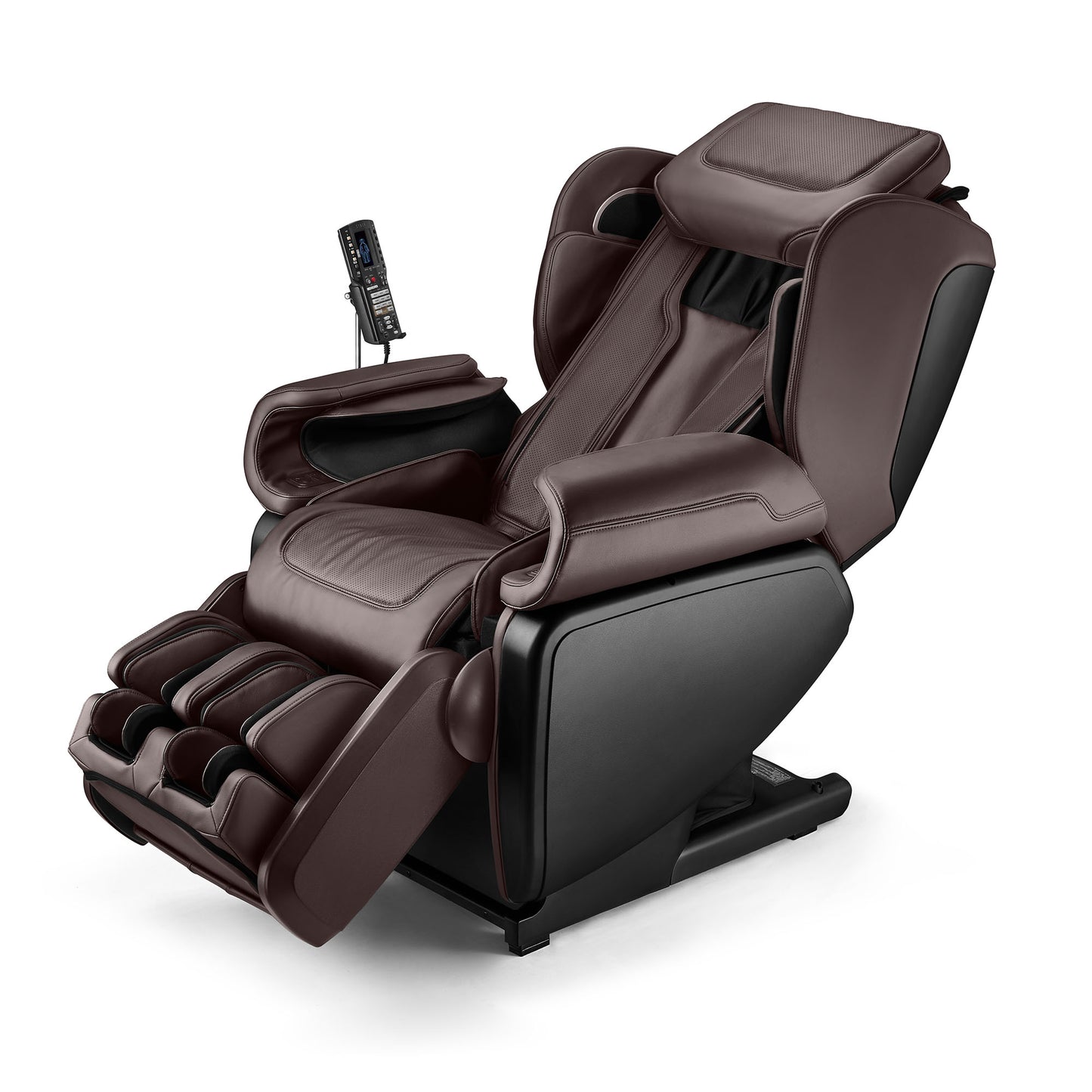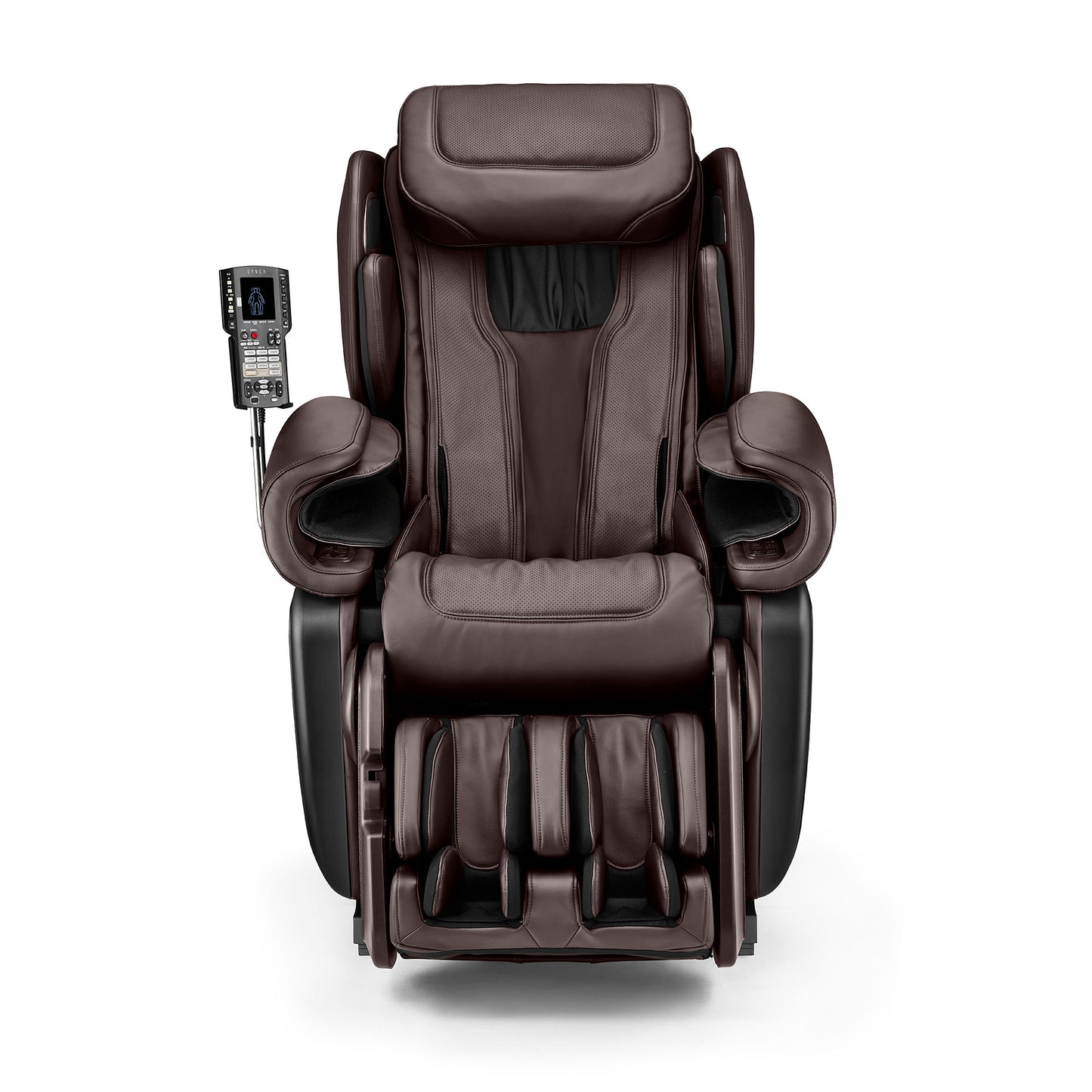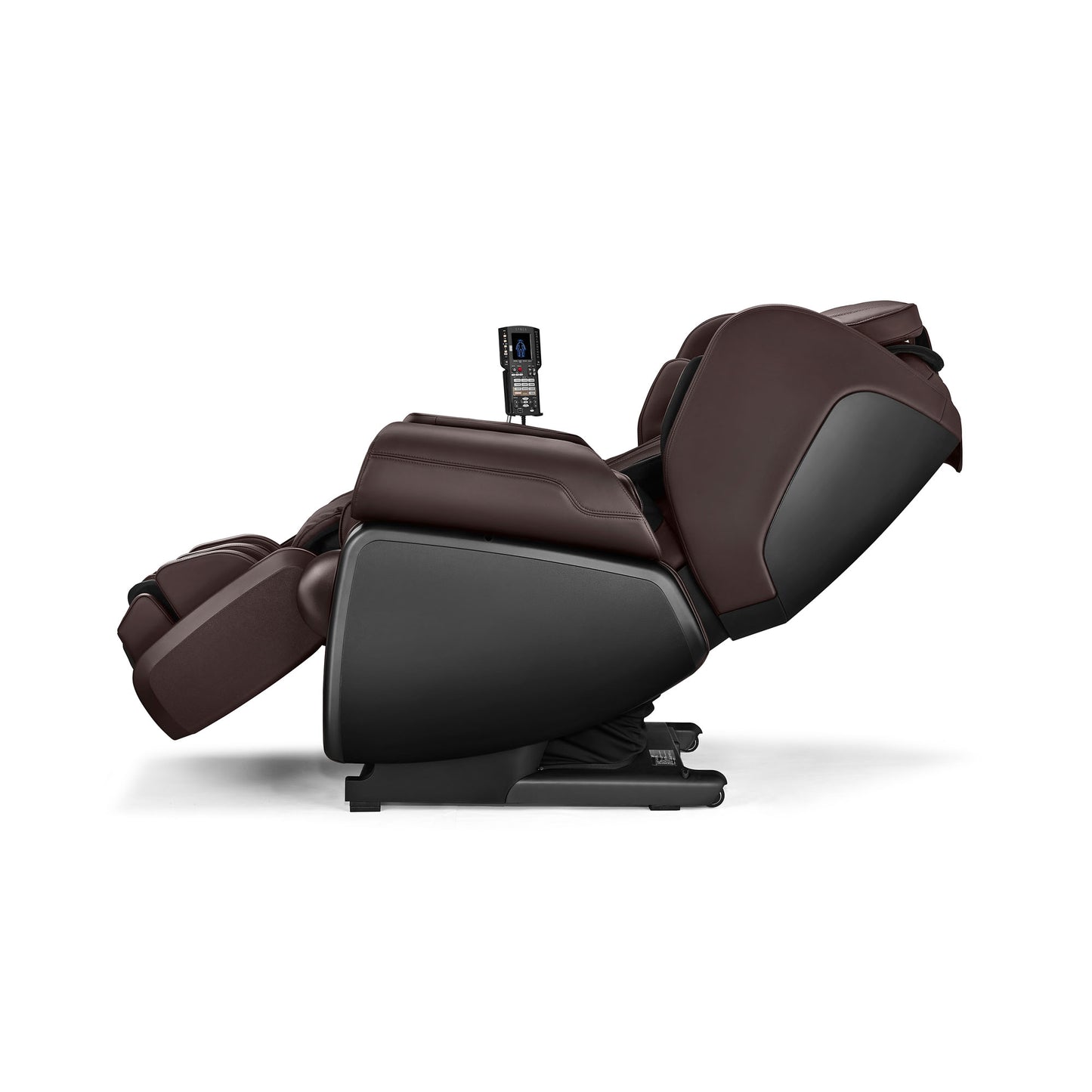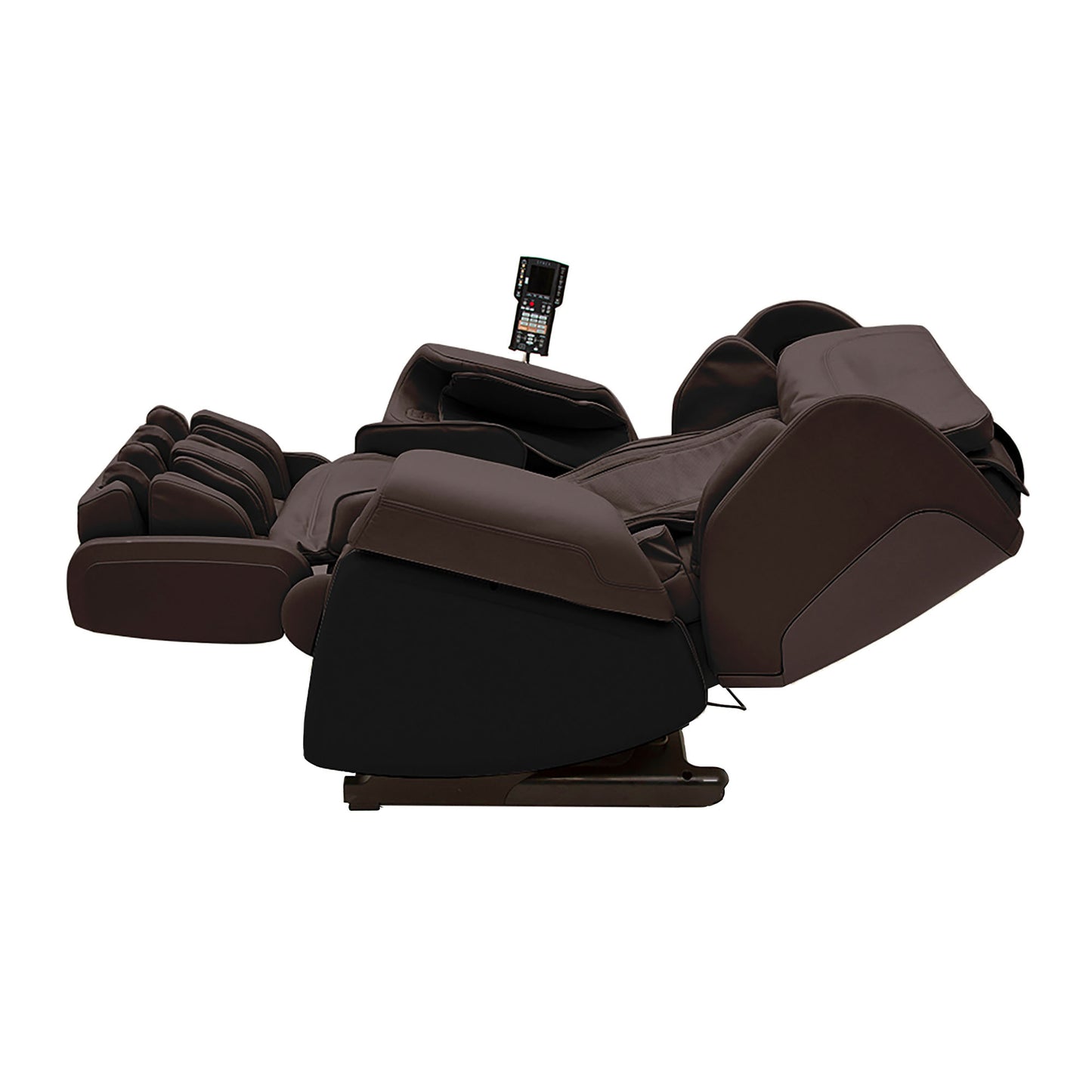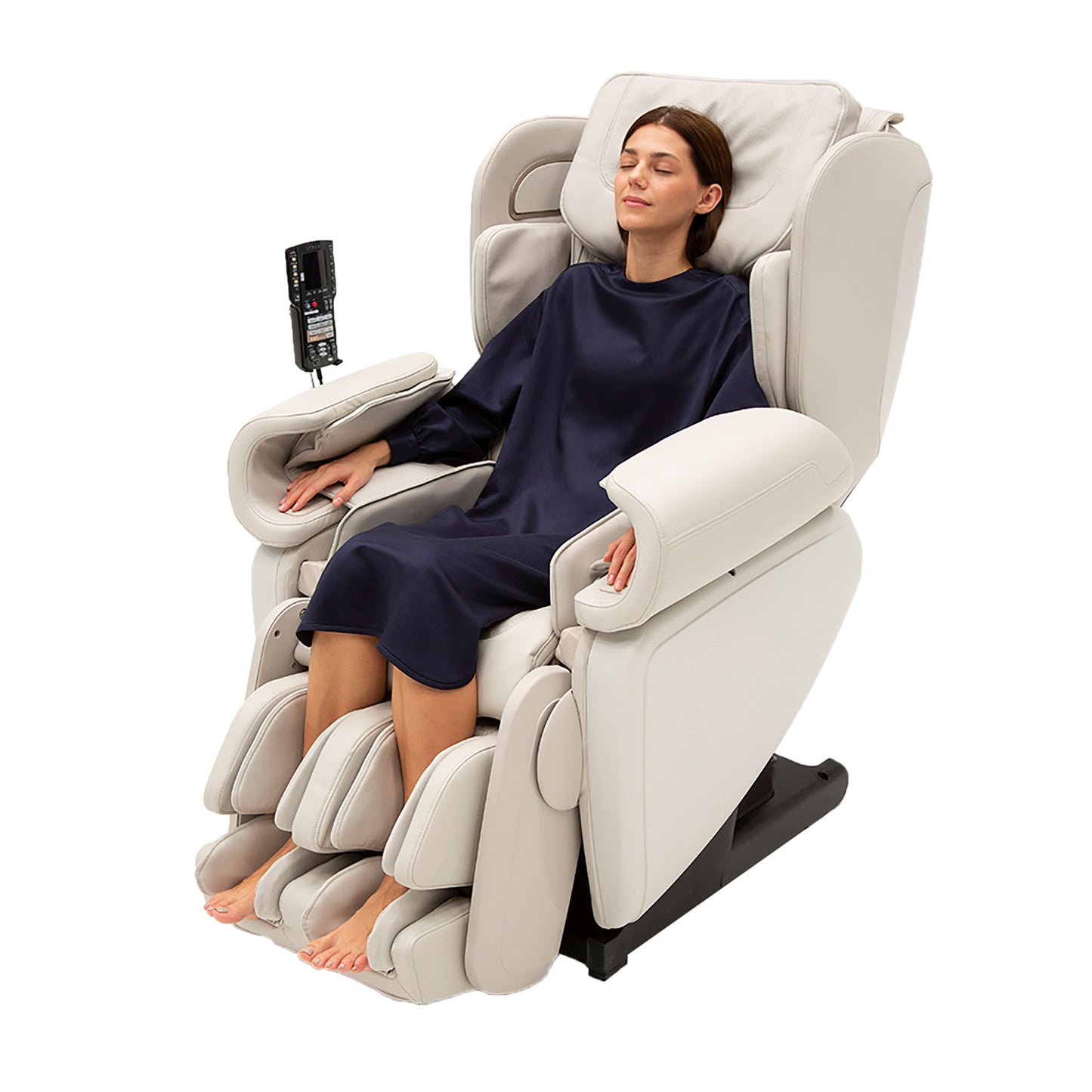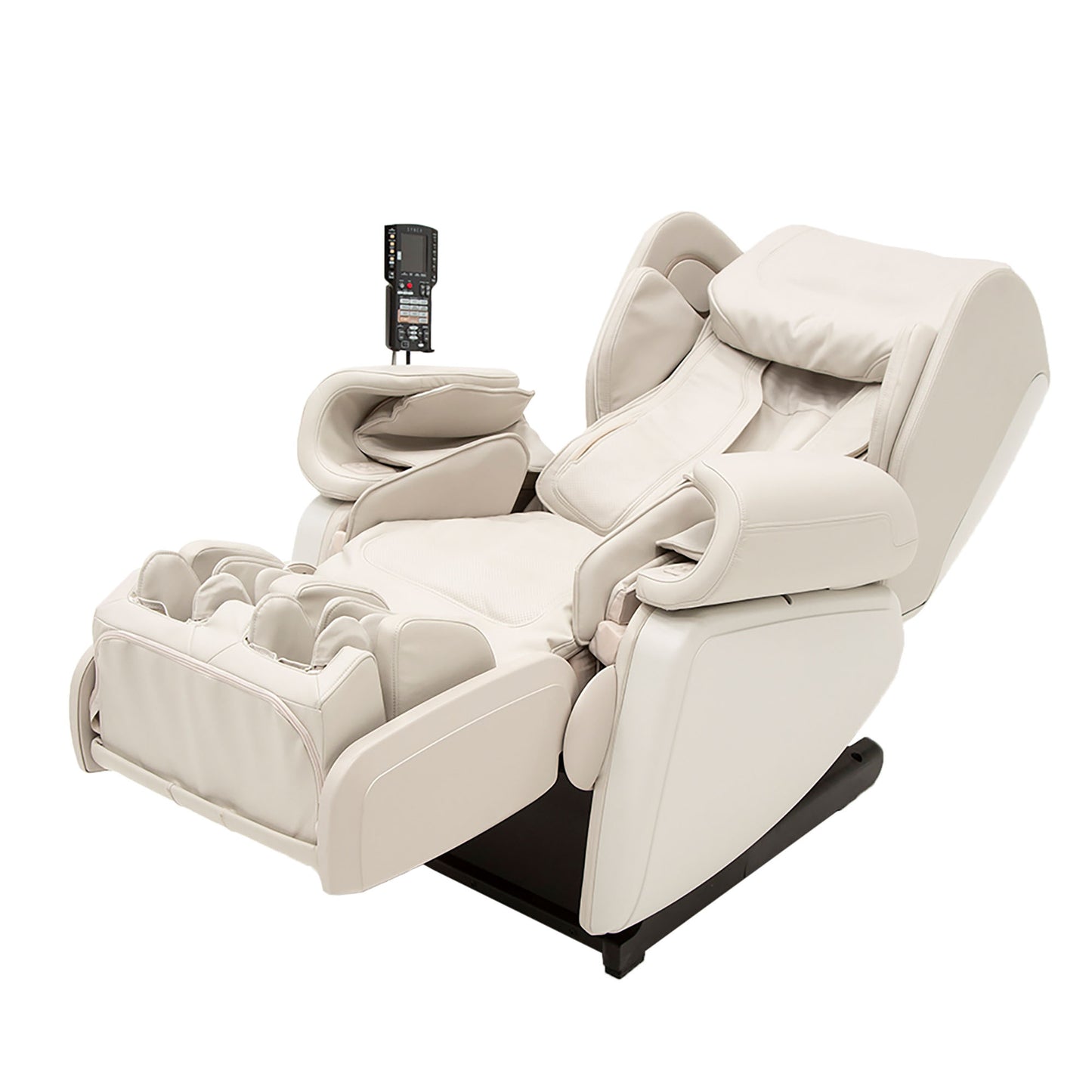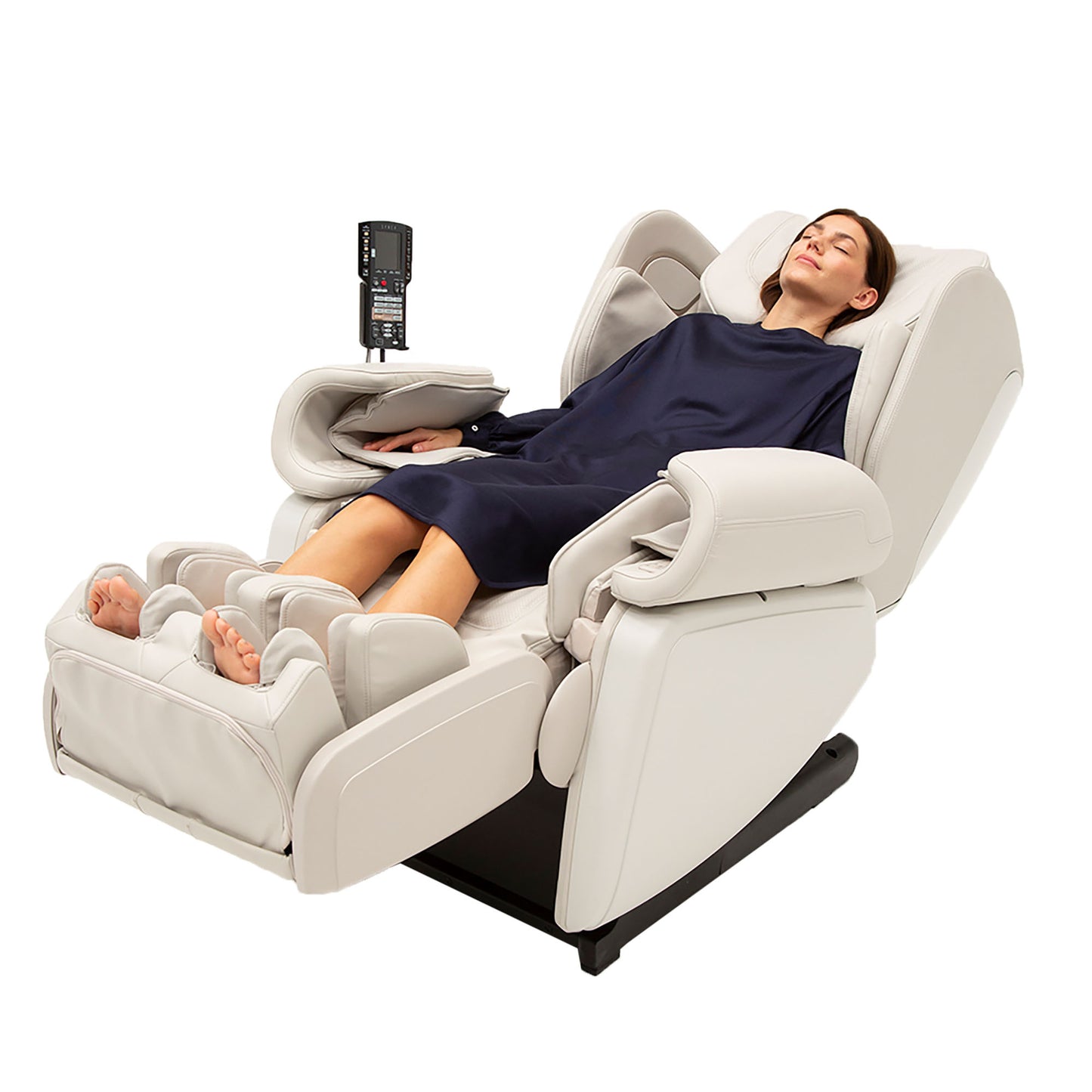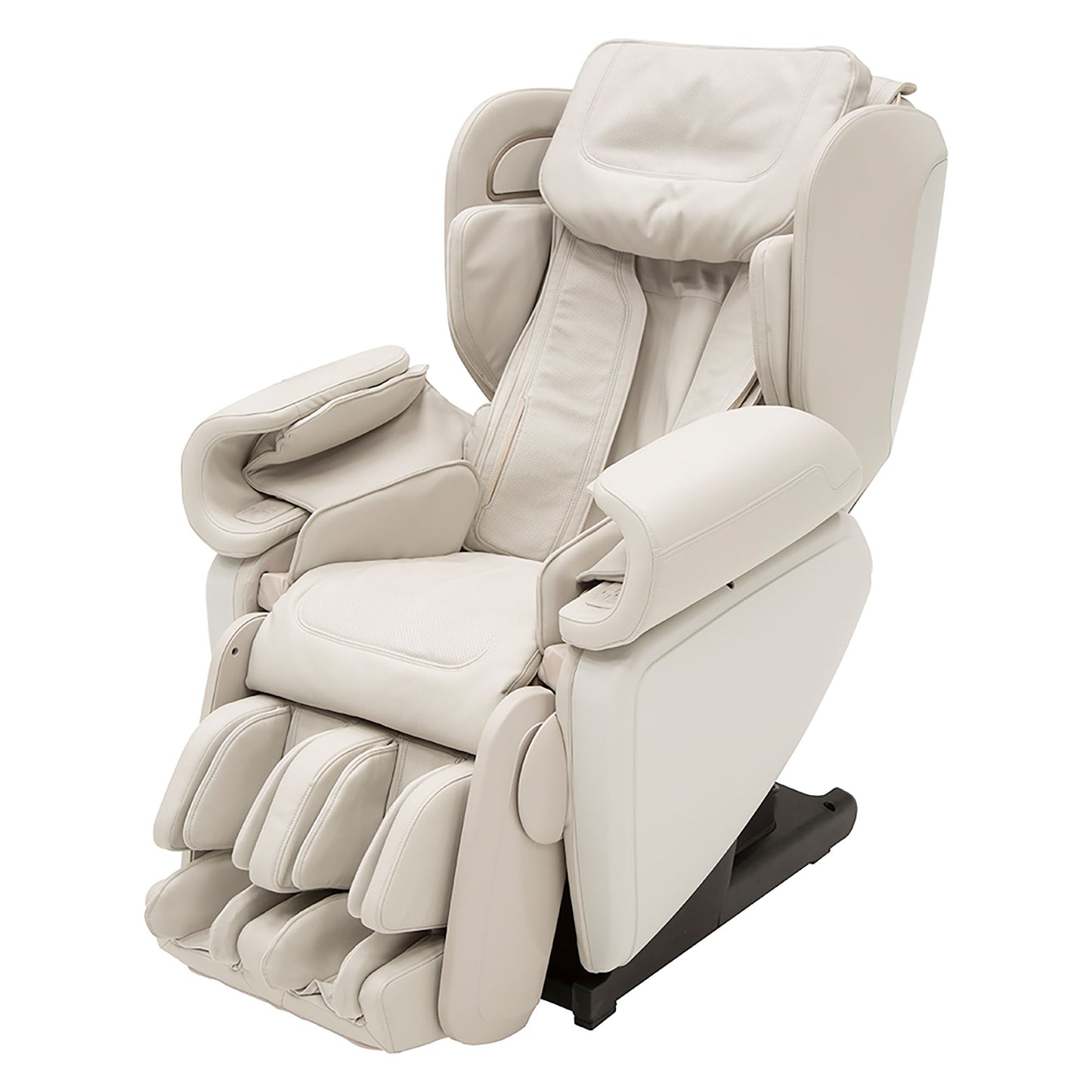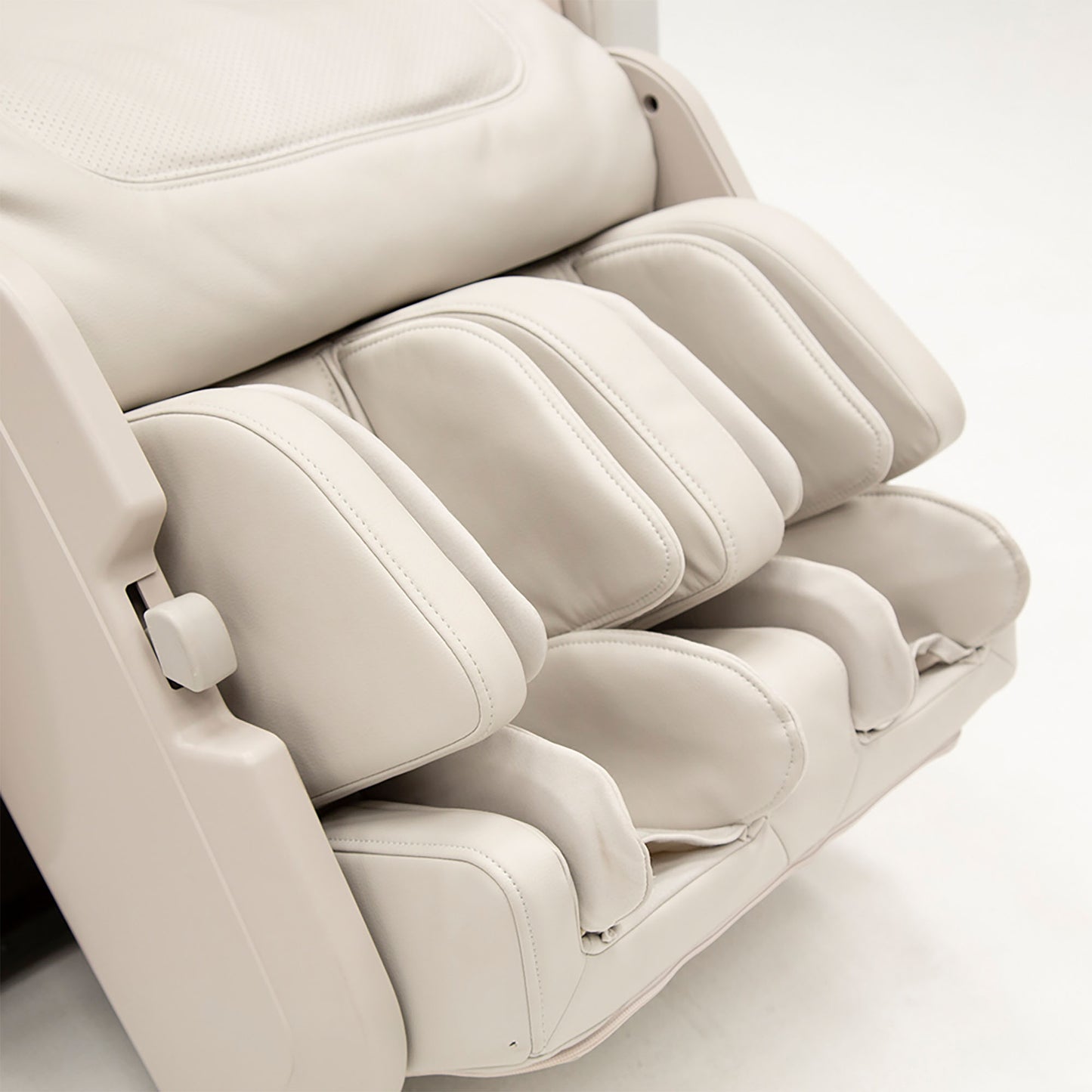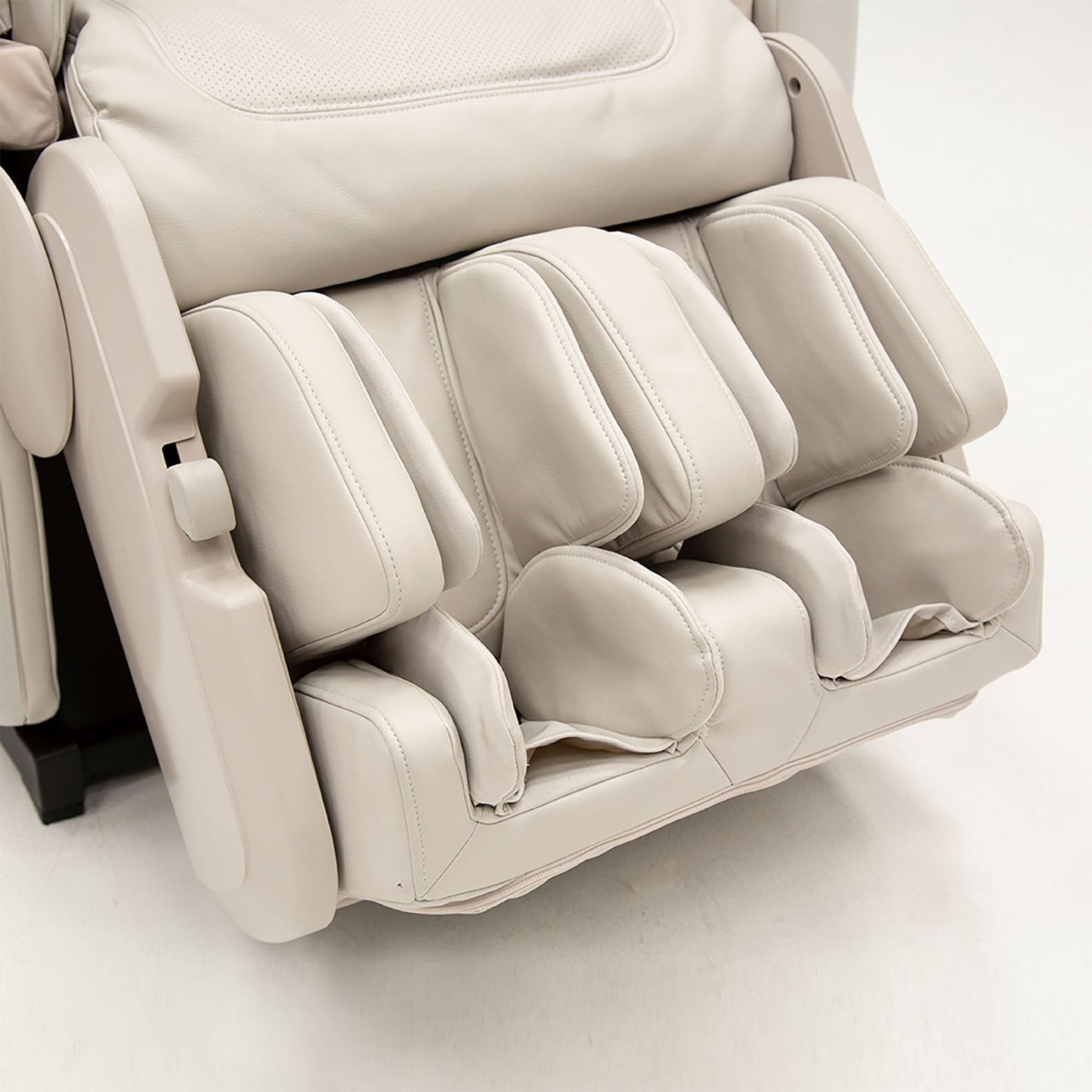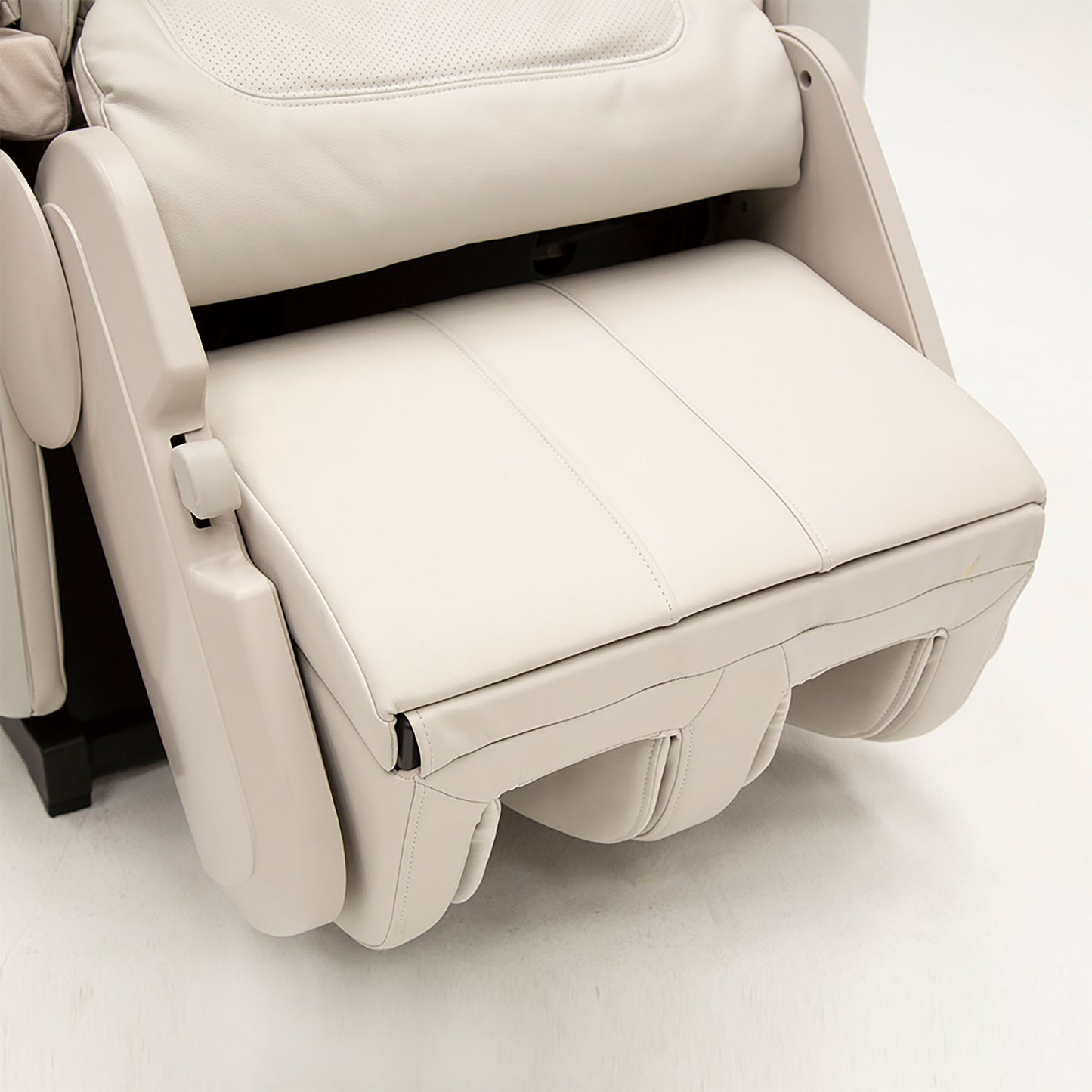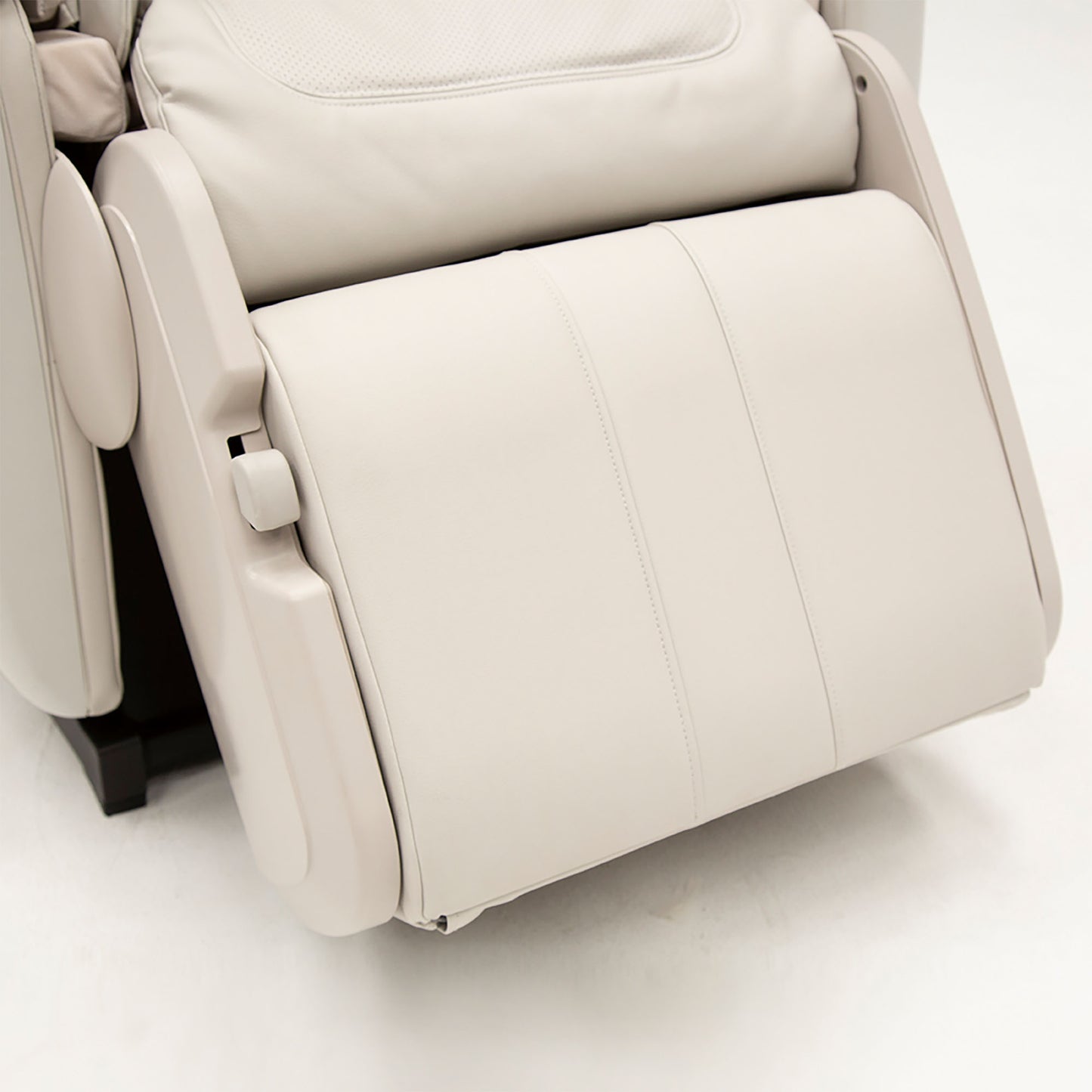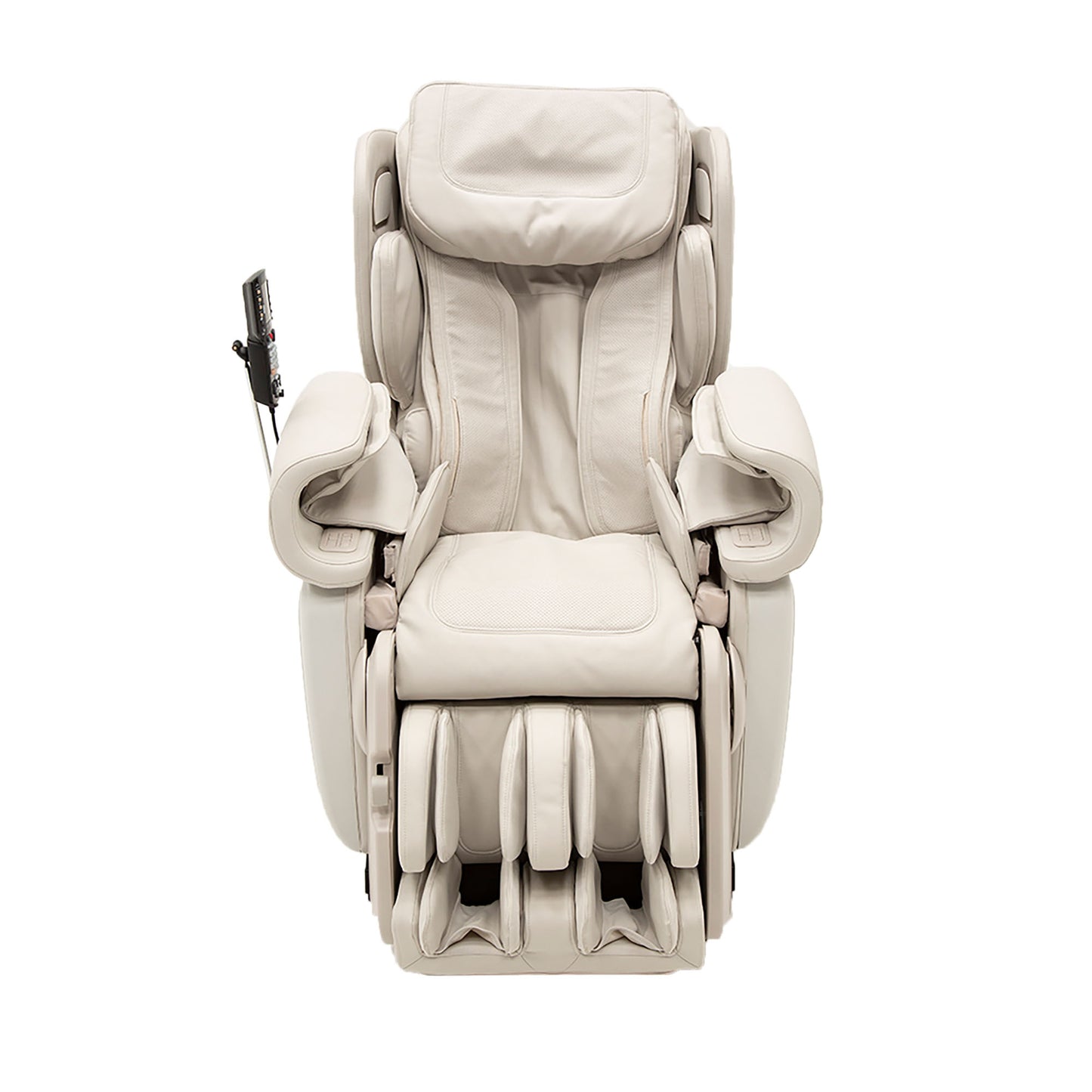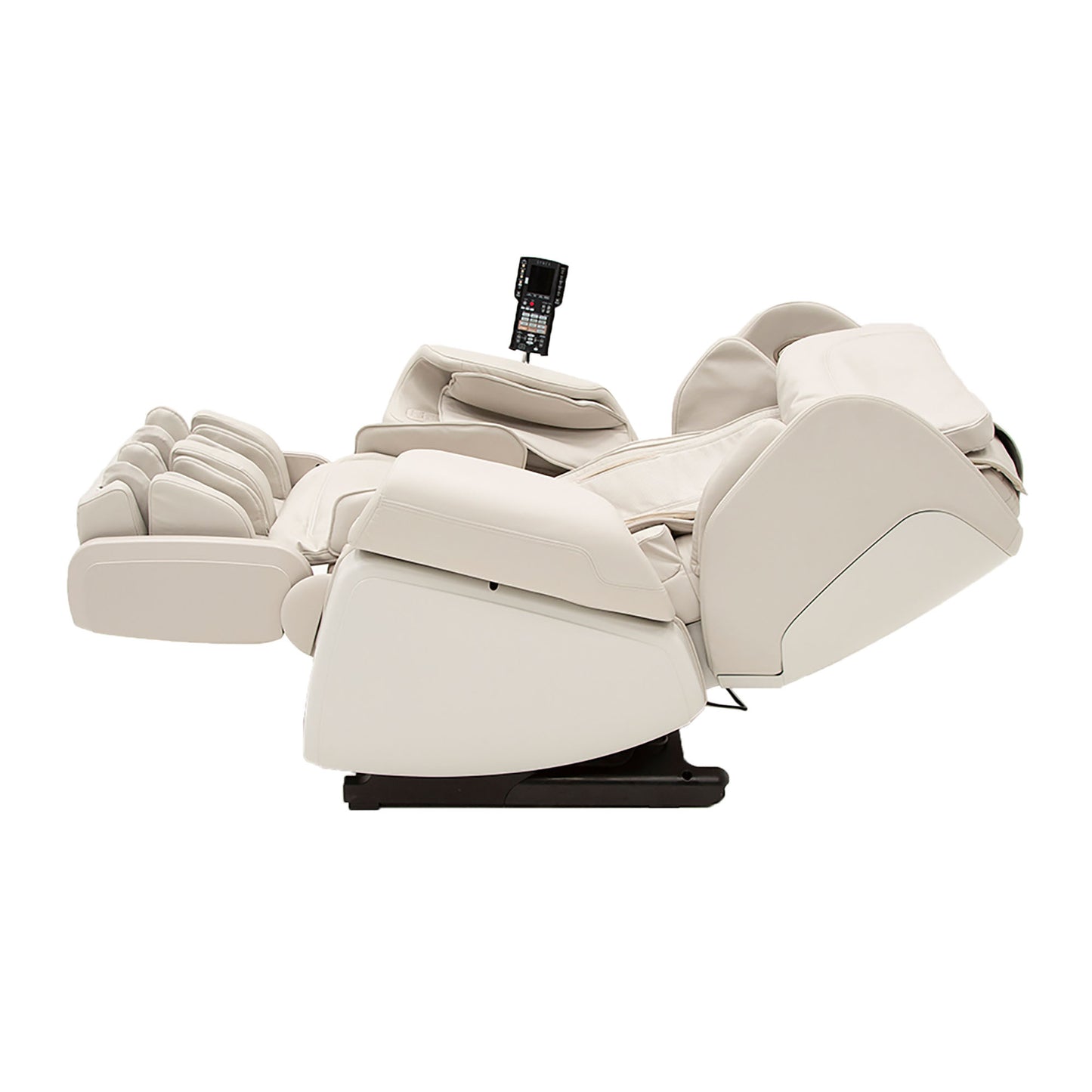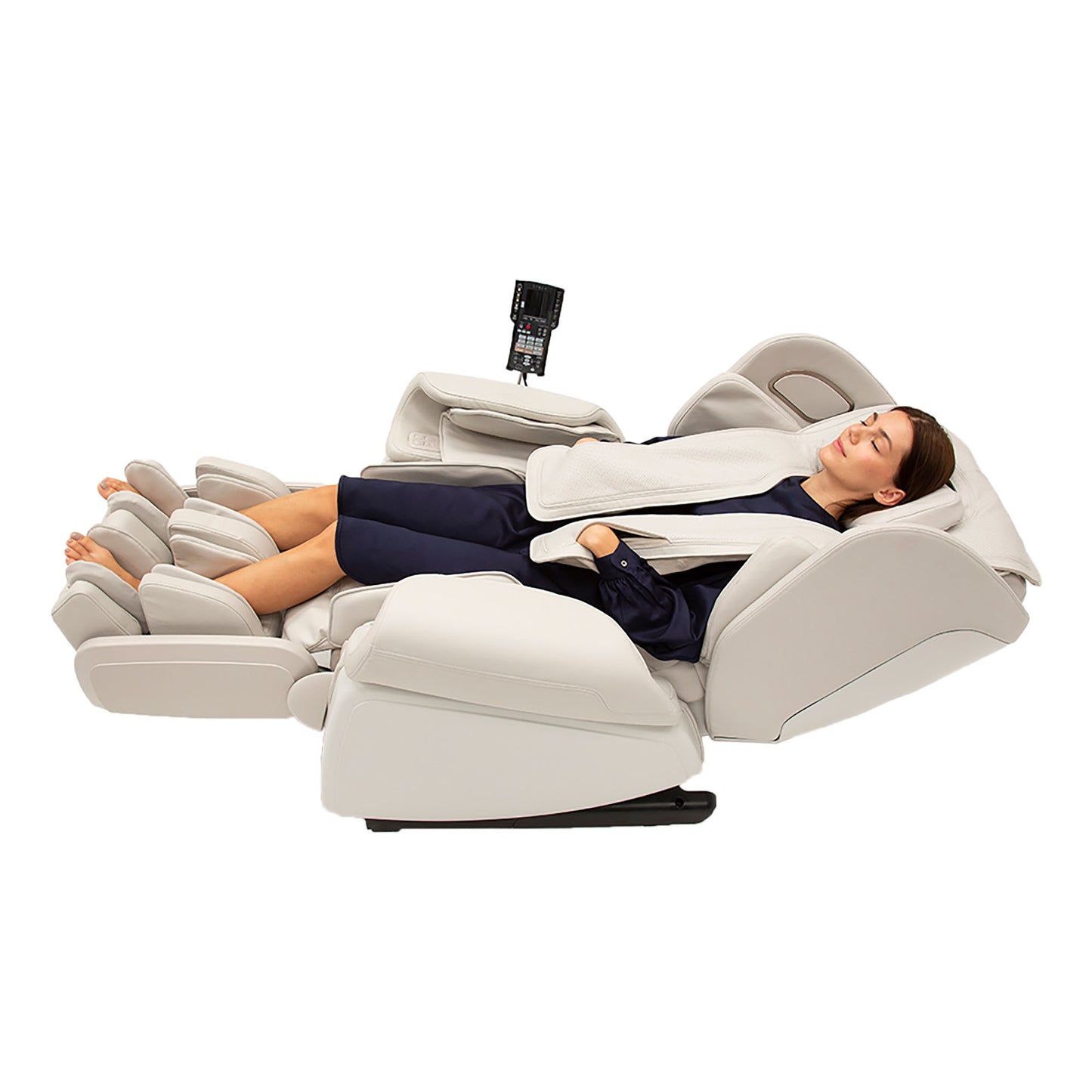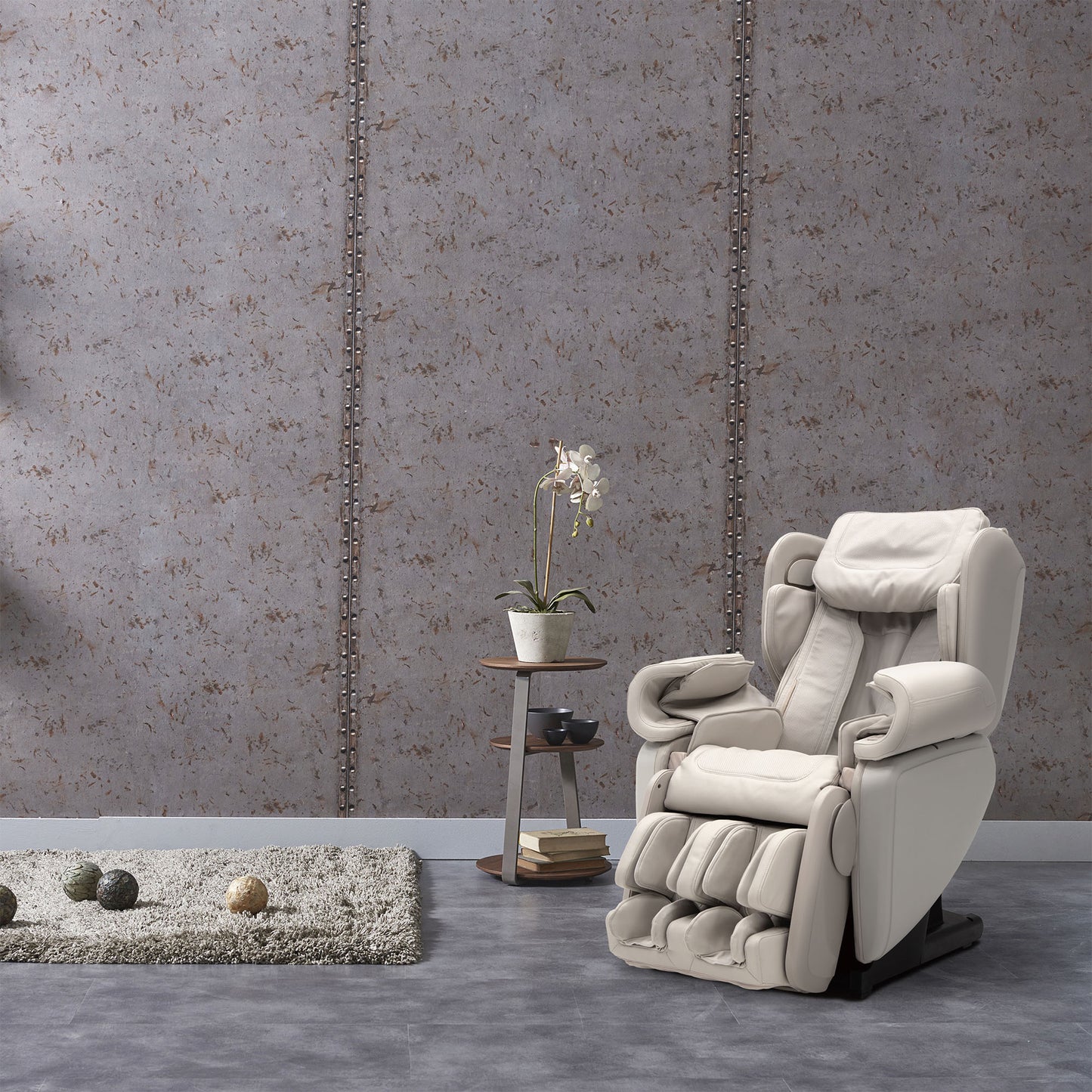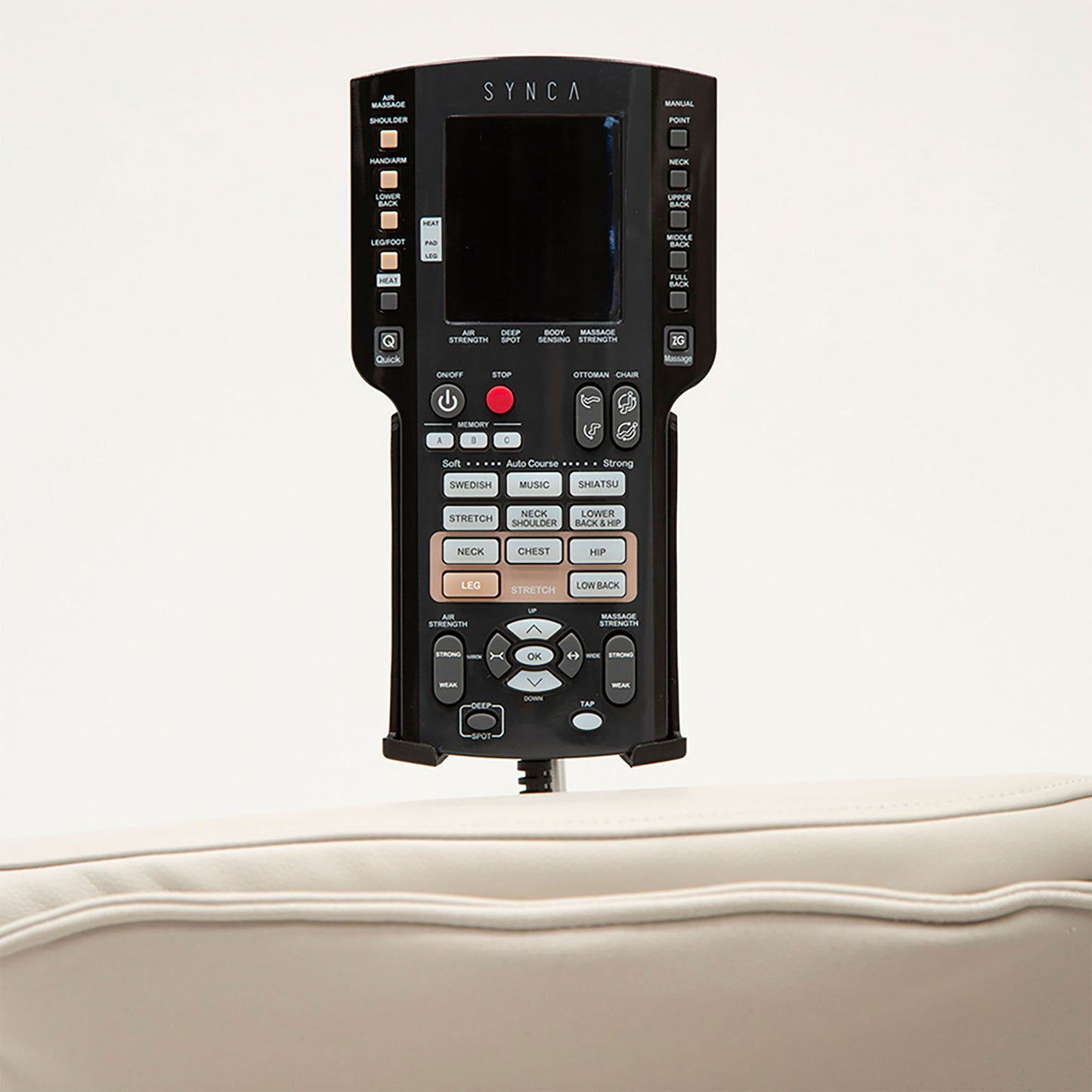 Key Features
Hideaway Ottoman
Front Heat Pad
Dual Massage Head
4D Massage Roller
Body Scan Technology
Synca Kagra - 4D Premium Massage chair
The Synca Kagra 4D premium massage chair is a modern luxury chair massager designed to look contemporary and loaded with modern technology. Thanks to its glamorous design and effective massage system, the Synca Kagra will earn a special place in your home where you can retreat from the stress of regular life. 
What makes the Synca Kagra massage chair special is the advanced 4D roller massage technology, full-body heat treatment, advanced body scan, and multi-functional footrest. Those looking for all-rounder heat and massage chairs should not look any further than the Synca Kagra 4D vibrating massage chair. 
Massage Chair
| | |
| --- | --- |
| Product Documents | N/A |
| Brand | N/A |
| Manufactured In | N/A |
| Recline Type | N/A |
| Leg-rest Extension | N/A |
| Zero Gravity | N/A |
| Upholstery Material | N/A |
Massage Roller
| | |
| --- | --- |
| Massage Track Type | N/A |
| Massage Track Length | N/A |
| Massage Roller Type | N/A |
| Adjustable Massage Speed | N/A |
| Adjustable Massage Strength | N/A |
| Adjustable Massage Width | N/A |
Air Massage
| | |
| --- | --- |
| Airbag Massage Coverage | N/A |
| Adjustable Airbag Strength | N/A |
| Airbags Count | N/A |
Features
| | |
| --- | --- |
| Body Scanning | N/A |
| Foot Massage | N/A |
| Manual Programs | N/A |
| Automatic Programs | N/A |
| Massage Methods | N/A |
| Pinpoint/Spot Massage | N/A |
| Heat Therapy | N/A |
| Stretching Program | N/A |
| Inversion | N/A |
| Memory Program | N/A |
| Ottoman Concealment | N/A |
| Auto Timer | N/A |
| Color Therapy | N/A |
Extras
| | |
| --- | --- |
| Controller | N/A |
| USB Recharger | N/A |
| Wireless Recharger | N/A |
| Music Player | N/A |
Specs
| | |
| --- | --- |
| Wall Clearance | N/A |
| User Height Range | N/A |
| User Weight Limit | N/A |
| Dimensions (H x W x L) | N/A |
| Reclined Dimensions (H x W x L | N/A |
| Chair Weight | N/A |
| Shipping Box Dimensions (H x W x L) | N/A |
| Shipping Total Weight | N/A |
Synca Wellness 5 Year Limited Warranty
The Synca Wellness massage chairs Includes a 5 Year Limited Warranty.
The warranty covers: In-home service, parts, labor and structural framework.
Should you need any service, you can call Synac Wellness Massage Chairs' customer service at 877-217-2862
Shipping Options:
WonderMassageChairs.com is proud to offer free shipping within the contiguous United States on all of our massage chairs and products.
Free Standard Shipping: Wonder Massage Chairs Inc. Recommended
$0 Shipping fee
4-7 Business Days - Expected Shipping Time
Curbside Delivery – Delivered to your ground floor entryway or garage.

Note: For customers residing on the 2nd floor or higher without additional manpower for help, White Glove Delivery (See below) might be a recommended option.

Minimal Assembly Required – By following the massage chair manual and its basic instructions, the massage chairs should be fairly simple to assemble. The assembly usually includes attaching air hoses, the arms and ottoman. The average assembly time is about ½ hour – 1 ½ hours depending on the complexity of the massage chair.
For assembly assistance, feel free to contact us at 845-232-0999
White Glove Delivery: Delivered and Installed to Room of Choice
$349 Shipping Fee*
10-14 Business Days- Expected Shipping Time
Delivery, Full Assembly and Complete Installation in preferred room/spot of house

Relax and Stretch those muscles as you watch your massage chair get ready to give you your very first soothing massage!

Concierge Delivery Service – Delivery date and time is coordinated to best fit your schedule
*In Homes/ Apt. Buildings without an elevator, an additional fee of $150 per floor might apply.
Order Confirmation and Tracking
Upon placement of your order, you should receive an e-mail from Wonder Massage Chairs INC. confirming your purchase.  This indicates that your order has been received in our system and your credit card has been pre-authorized for the purchase.  Once your order is received, we reach out to our suppliers to confirm its stock and availability for immediate shipment. We will process the charges to capture payment of your order and submit it in a prompt manner. Should your item be on backorder or unavailable, we will void the pre-authorization and reach out to you via e-mail. 
Order Shipment:
Once your order has been processed, it will ship approximately within 1-3 business days and be delivered about 7-14 business days from the date of your order.
For your peace of mind and convenience, we will send you an email with the tracking information within 24 hours of the order's leave of the warehouse. If you do not receive any tracking info form us within six business days of your order's placement, feel free to follow up with us at support@wondermassagechairs.com or call 845.232.0999.
Synca Kagra - 4D Premium Massage chair
Very Soothing…
After a day of work, collapsing into this chair is a little slice of heaven…
MOST QUIET CHAIR I EVER SAW
Relaxing Quiet. Just what I was looking for.
A CHAIR THAT'S COMFORTABLE FOR ME
I am a little bigger guy than average and finally found a chair that fits my size. 6'2, 280 lbs. I seem to be too wide or too tall for every chair I tried. I like how the feet pivot or tilt with this chair which makes it so much more comfortable. The strength in my neck and shoulder is the best I have felt in any chair. I use almost every day!
Tons Of Features
I love this chair because its back massage is top notch and its so quiet, tons of features, I use the bluetooth speakers more than I thought I would.
Best Chair!
We love our new Kagra massage chair. With great options from light to deep massage and from full body to targeted areas! We have three, hockey-playing boys who are hard on their bodies and we've acknowledged that getting older isn't easy on their parents. We decided we needed to take care of bodies. This chair is perfect for the whole family!
Synca Kagra - 4D Premium Massage chair Features
4D Massage Technology
The Synca Kagra back massage chair comes with a 4D roller massage system for advanced Shiatsu massage delivery. These rollers use vertical, horizontal, and depth rhythmic motions to imitate human hand massage. There are also automated programs in the chair to focus on problem areas and get rid of any stiffness with just a press of a button. The chair also ditches the standard quad rollers for a dual massage head for a deeper tissue massage and multiple massage techniques.
Zero Gravity Recline
The Synca Kagra is one of the zero-gravity massage chairs, which means it offers a zero-gravity recline. The zero-gravity recline is invented by NASA for astronauts, where they are completely horizontal during the takeoff. This takes off the pressure from the spine while experiencing the force of gravity. The same logic applies in a massage chair, where the legs are lifted enough to raise knees above the heart level. This way rollers have better access to pressure points, while spinal pressure is reduced and circulation is improved. The recline can also be controlled with a click of a button.
13 Automated Programs
The Synca Kagra chair massager features 13 automated massage programs and 3 memory programs for users to save their custom massage preferences in. These automated programs include six full-body massages, five stretch routines, and two special programs including music sync. The last one syncs with the music being played and deploys rhythmic movements based on the beast in the music.
Dual-Layer Body Scan Sensors
The Synca Kagra massage armchair is fitted with a dual-layer sensor for accurate and effective mapping of the user's body type as well as shoulder width and depth. The chair massager can then tailor the massage intensity and body location depending on your body type.
Head to Toe Heat Therapy
One of the key highlights of the Synca Kagra chair massager is the full-body heat therapy. The chair has standard heating pads in the lumbar, feet, and calf region. Apart from these, the back heating pad can be laid on the front to warm the chest and stomach. The heating pad also has pocket hand warmers to keep your hands toasty. This overall heating system improves circulation, loosens muscles, and ensures that you have a peaceful relaxing massage.
Wireless Speakers
Do you love to listen to your favorite music while getting a massage? The Synca Kagra 4d Bluetooth massage chair has got you covered. The chair comes with Bluetooth speakers positioned in the headrest. Simply connect your smartphone to these speakers using Bluetooth and play your favorite music, podcast, or audiobook while enjoying a massage.
Multifunctional footrest
The footrest of the Synca Kagra chair massager is multifunctional and can be used for three distinct purposes. While getting a massage it offers foot and calf massage, flip and it becomes an ottoman to serve as a recliner. You can further stow it away at the bottom to save space and look like a normal chair. Moreover, the footrest of the chair is powered and can be lifted, lowered, expanded, or retracted from the remote control.
Quick Access Keys
Speaking of remote control, the Synca Kagra back massage chair has quick-access shortcut keys placed in the armrests. These keys let users control the incline, footrest, massage intensity, and change massage programs.